Aircraft Mechanic Job Description
aircraft mechanic job description includes a detailed overview of the key requirements, duties, responsibilities, and skills for this role.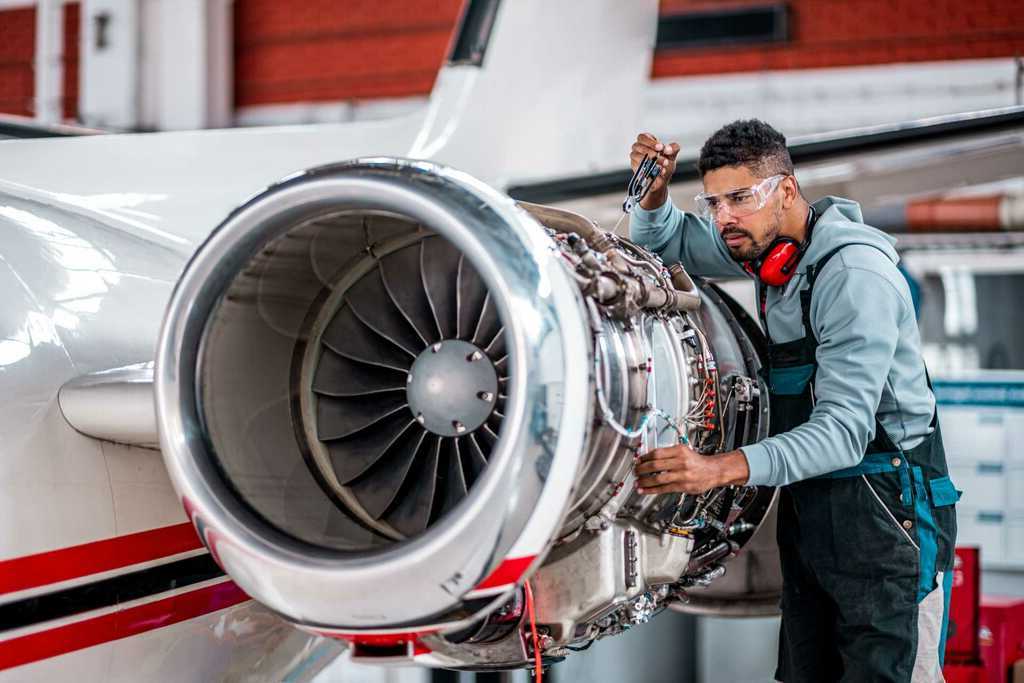 Aircraft Mechanic Job Description
An aircraft mechanic is someone who maintains and repairs aircraft.
Aircraft mechanics specialize in the maintenance of aircraft engines, hydraulic and pneumatic systems, avionics, landing gear, and aircraft structures.
Aircraft mechanics work both indoors and outdoors.
Often, aircraft mechanics work in multiple environments such as hangars, repair shops, airports, and aircraft manufacturing facilities.
Aircraft mechanics work both individually and as part of a team.
They may perform maintenance on aircraft, engines, and hydraulic systems, and have direct contact with customers.
Aircraft mechanics also supervise other mechanics.
‍
Job brief
We're looking for an experienced Aircraft Mechanic to join our team. You will be responsible for performing a variety of maintenance and repair tasks on our fleet of aircraft. If you have a passion for aviation and are looking for a challenging career, then we want to hear from you!
Aircraft Mechanic Duties
Perform aircraft maintenance by inspecting, troubleshooting, repairing, servicing, and testing aircraft systems.
Perform routine maintenance on aircraft systems, components, and airframes.
Maintain airworthiness of aircraft systems, components, and airframes.
Research new and current technologies, procedures, and techniques.
Liaise with outside contractors and government agencies.
Perform technical maintenance on aircraft systems, components, and airframes.
Perform advanced maintenance on aircraft systems, components, and airframes.
Correct aircraft malfunctions through repairs, replacements, and modifications.
Maintain aircraft log books.
‍
‍
‍
Aircraft Mechanic Responsibilities
Inspect aircraft systems, and make adjustments, lubricating, and replacing parts and components as required.
Perform preventative maintenance checks; repair and replace worn and defective parts, components, and systems.
Install, install, and install aircraft components and systems, including aircraft seats, floor coverings, and cockpit panels.
Maintain aircraft records, log maintenance, and document performance issues.
Assist with aircraft de-icing and pre-flight inspections.
Perform emergency equipment checks, including fire extinguishers, life vest and helmet, and emergency rafts.
Maintain aircraft logbooks.
‍
Requirements And Skills
Military aviation maintenance experience.
3+ years' proven experience performing aircraft maintenance.
Knowledge of aircraft systems and components.
Knowledge of aircraft electrical systems, and advanced troubleshooting and diagnosis skills.
Strong mechanical aptitude.
Excellent communication skills.
‍
At [Company Name], we're proud to be an Equal Opportunity Employer. We're committed to building a diverse and inclusive team, and we encourage applications from people of all races, religions, national origins, genders, , and ages. We're also proud to welcome veterans and individuals with disabilities.
‍
Share this article :
Looking for a job? Prepare for interviews here!