Biomedical Technician Job Description
biomedical technician job description includes a detailed overview of the key requirements, duties, responsibilities, and skills for this role.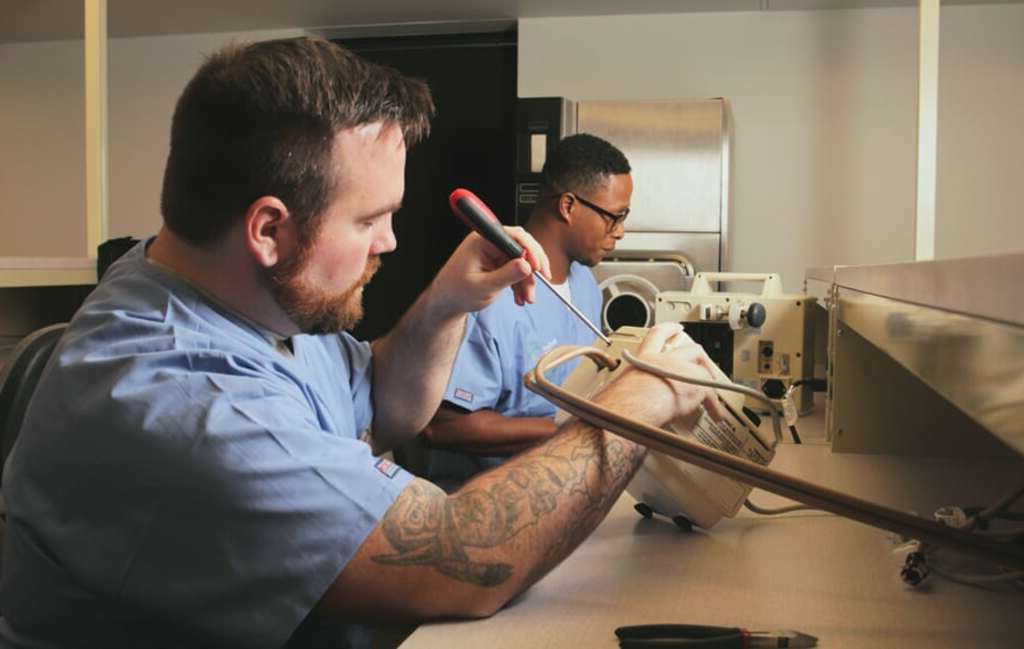 Biomedical Technician Job Description
A biomedical technician or health technician is someone with a master's degree in a science, technology, engineering, or mathematics (STEM) field who has gained specialty knowledge in the health-related fields related to biology and medicine.
Biomedical technicians commonly work in clinical, research, or industrial environments, though they may work in retail or service environments as well.
Job Brief:
We're looking for Biomedical Technician to help us maintain and repair our medical equipment. You should have experience with a variety of medical equipment and be able to troubleshoot problems. We're counting on you to keep our equipment running smoothly so that our medical staff can provide the best care possible.
Biomedical Technician Duties:
Perform a variety of clinical laboratory tests, including bacteriology, serology, hematology, serology, immunohematology, biochemical analysis and cytopathology, and other related procedures
Investigate abnormal or unusual laboratory results by reviewing and analyzing specimens, data, and reports
Inform physicians of results and discuss with other laboratory personnel any unusual or questionable results
Perform quality control checks and record results
Promote appropriate safety measures, including hand washing
Biomedical Technician Responsibilities:
Perform a wide variety of tasks in the manufacturing, packaging, and shipping of biomedical products according to standard operating procedures; use basic scientific principles and analytical techniques, including spectroscopy, chromatography, histology, pharmaceuticals, and microbiology
Load and monitor quality control and assurance equipment, and maintain records and documentation
Work in a clean room environment, following established procedures, and using aseptic techniques
Prepare and process a variety of medical products, including colloids, blood products, vaccines, and drugs, and sterilize in autoclaves and sterilizers
Perform environmental monitoring, following FDA guidelines
Assist in maintaining inventory levels of finished goods and supplies
Assist in developing and maintaining standard operating procedures
Perform a variety of clerical tasks, including data entry, processing invoices, and ordering supplies
Assist in performing SOP and document reviews
Requirements And Skills:
Bachelor's degree or higher in biomedical science or related field
3+ years' proven experience as a biomedical technician in an institutional setting
Strong computer literacy, including experience with electronic medical records
Expertise with basic medical laboratory equipment
Excellent organizational skills and the ability to manage multiple
[Company Name] embraces diversity and is an Equal Opportunity Employer. We are committed to building a team that is inclusive of people of all races, religions, national origins, genders, and ages. We strongly encourage applications from veterans and individuals with diverse backgrounds.
Share this article :
Looking for a job? Prepare for interviews here!