Data Quality Analyst Job Description
data quality analyst job description includes a detailed overview of the key requirements, duties, responsibilities, and skills for this role.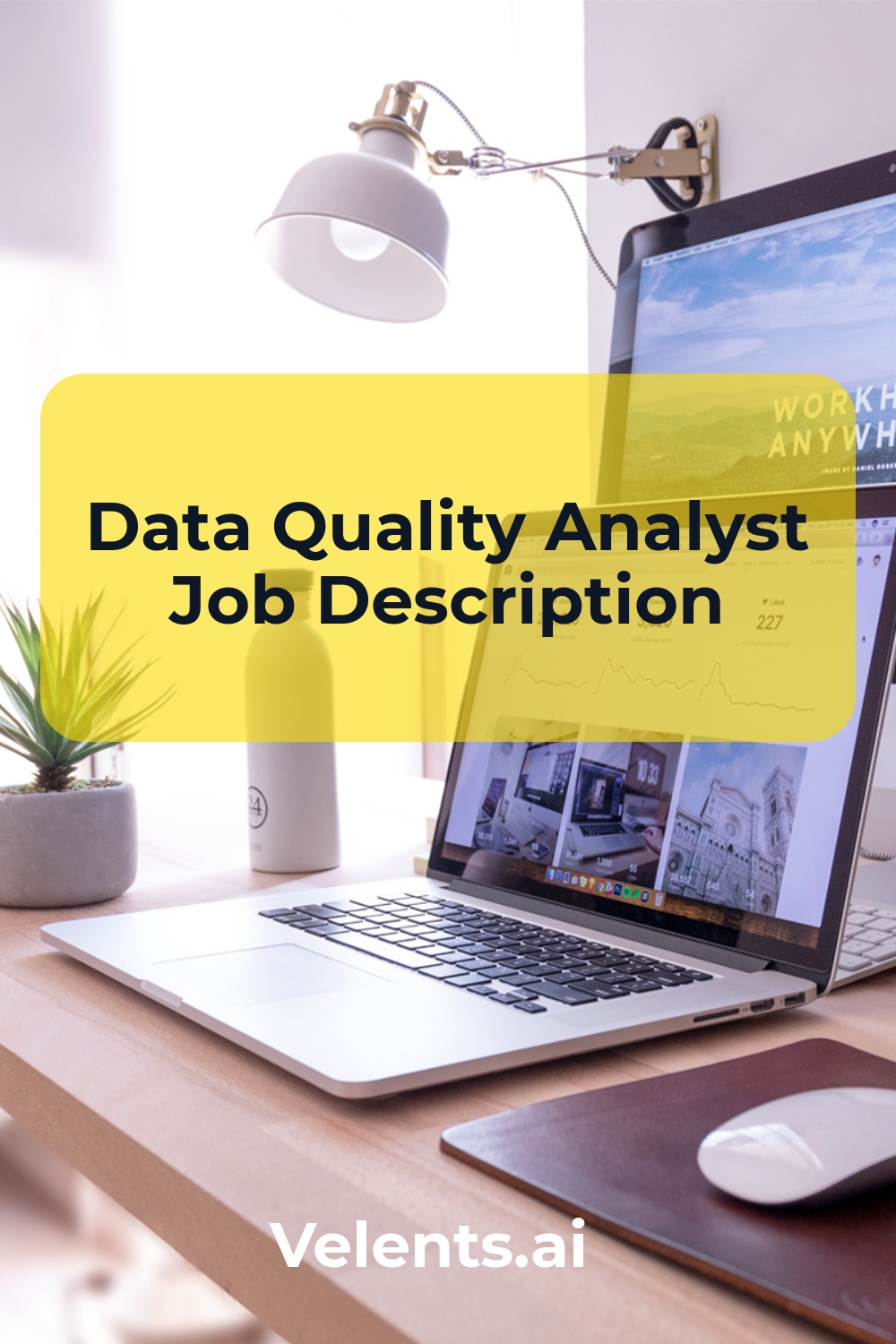 Data Quality Analyst Job Description
Data quality analyst is a position where a person is responsible for studying the data of a company and making sure that the data is free of any mistakes or inaccuracies.
The position demands strong analytical skills and technical knowledge.
Job Brief:
We're looking for a Data Quality Analyst to help improve our data processes and ensure the quality of our data products. The ideal candidate will have experience working with data quality tools and methods, and will be able to work with our team to implement new quality control measures.
Data Quality Analyst Duties:
Manage data quality assurance processes, including collaborating with team members and customers on data quality and generating reports
Create datasets and work with data integrity teams to ensure data integrity
Identify, document, and resolve data quality issues using detailed knowledge of the systems and policies
Develop and implement processes, tools, and standards for data quality and data accuracy, including data mapping, cleansing, and validation
Identify, assess, and prioritize data quality issues
Report regarding data quality issues to management
Data Quality Analyst Responsibilities:
Oversee validation, cleansing, and conversion of data
Prepare and manage data distribution lists for lead generation
Develop, prepare, present, and document actionable reports
Participate in and optimize data validation and cleansing processes
Identify data integration needs, sources, and methods
Perform file and database maintenance
Develop reports for internal and client use
Perform quality assurance testing
Implement new data collection and reporting
Provide training to new hires
Qualify candidates for hire
Develop and manage customer relations
Requirements And Skills:
Bachelor's degree
5+ years of experience as a Data Analyst
Strong math skills
Strong knowledge of SQL (no Database experience required)
Knowledge of LOD (Logical, Order, and Disorder)
Experience with SQL,
"Equal employment opportunities are available at [Company Name]. We strive to build a workforce that is diverse and inclusive. All qualified applicants are encouraged to apply, regardless of race, religion, national origin, gender, and age."
Share this article :
Looking for a job? Prepare for interviews here!