District Attorney Job Description
district attorney job description includes a detailed overview of the key requirements, duties, responsibilities, and skills for this role.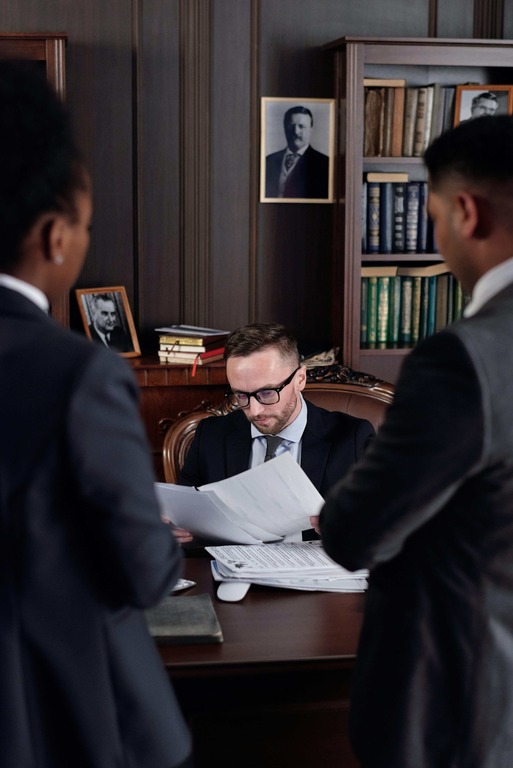 District Attorney Job Description
A district attorney is the chief prosecutor in a unit of government, such as a county, city, or state.
District Attorneys are appointed by the governor, with the approval of the state senate, and serve at the pleasure of the governor.
There are 8 district attorneys in Oregon.
Like other elected officials, district attorneys must run for a four-year term, unless they are re-elected.
If no candidate receives a majority of the vote, the top two contenders face off in the general election.
A district attorney has extensive powers, including the authority to arrest, charge, and prosecute suspects.
They must also present evidence when cases are appealed to circuit court.
Job Brief:
We're looking for a District Attorney who will be a tough and effective advocate for the people of our community. We want someone who is committed to justice and who will work tirelessly to ensure that all of our residents are safe and protected.
District Attorney Duties:
Create and review policies for prosecution and enforcement
Oversee staff members in the investigation of crimes
Identify cases for prosecution
Make decisions based on judicial decisions
Develop policy concerning procedures for trials
Develop policies concerning sentencing
District Attorney Responsibilities:
Advise the County Board of Supervisors and other government bodies on legal matters
Represent the County in criminal and civil matters before courts, administrative agencies, and legislative bodies
Research and draft legislation and ordinances
Promote the enactment of state and federal laws that affect the county
Work with local law enforcement and prosecutors to investigate and prosecute crimes
Represent the County in civil litigation and administrative proceedings
Provide legal advice to the County on a wide range of issues, and respond on administrative and legislative issues
Represent the County in legislative matters before federal and state legislative bodies, and federal agencies
Advise the County on matters of public policy and administration
Other duties as assigned by the Board of Supervisors
Requirements And Skills:
5+ years experience in supervising and/or managing a team of attorneys
Bachelor's degree in law required
Experience and knowledge of the judicial system and procedures
Strong analytical skills, highly competent in legal research and writing
Highly detail-oriented, organized, and able to prioritize multiple tasks
At Company Name, we believe that diversity and inclusion are key to a successful team. We are committed to building a team that is diverse in race, religion, national origin, gender and age. We welcome applications from all people, including veterans and individuals with disabilities.
Share this article :
Looking for a job? Prepare for interviews here!