Endoscopy Nurse Job Description
endoscopy nurse job description includes a detailed overview of the key requirements, duties, responsibilities, and skills for this role.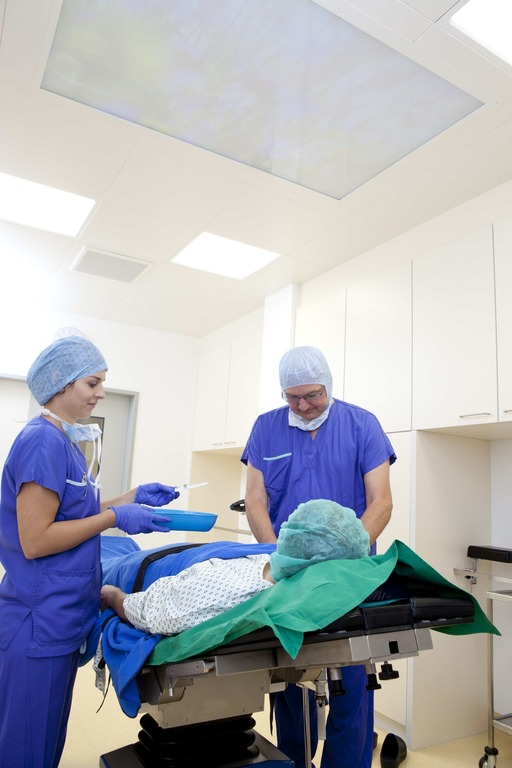 Endoscopy Nurse Job Description
The nurse who specializes in performing endoscopy procedures is known as a gastroenterologist nurse.
The nurse is prepared to perform ambulatory and inpatient procedures.
Endoscopy procedures include: colonoscopy, upper endoscopy, and gastroduodenoscopy.
Endoscopy nurses must be able to perform specimen collection, prepare patients for surgery, administer sedation, and recognize and report complications.
Endoscopy nurses also apply aseptic techniques.
Aseptic technique is the practice of using a sterile procedure procedure technique when treating patients.
Sterile technique practices such as hand washing, wearing a surgical gown, mask, and gloves, as well as strict hand washing.
Job Brief
We're looking for an experienced Endoscopy Nurse to join our team. The ideal candidate will have a strong understanding of endoscopy procedures and will be able to provide the highest level of care to our patients. If you're a compassionate and dedicated nurse who is looking for a new challenge, we want to hear from you!
‍
‍
‍
Endoscopy Nurse Duties
Prepare, administer, and document anesthesia, medications, and treatments
Monitor patients' responses to anesthesia and medications
Monitor vital signs
Document patient conditions and progress
Initiate emergency treatment
Enforce hospital infection control policies and procedures
Provide patient education
Answer questions from patients, families, and staff
Perform basic and applied research
Communicate with physicians and other staff
Maintain accurate medical records
Report and document patient care
Endoscopy Nurse Responsibilities
Monitor, assess, and care for patients during endoscopy procedures, preparing them for the procedure, and following them afterward
Manage endoscopic equipment, including endoscopes, biopsy forceps, and needles
Communicate with physicians, other team members, and patients during procedure
Develop, implement, and monitor appropriate standards, policies, and procedures
Perform duties according to hospital policies, procedures, and standards; ensure compliance with federal, state, and local laws and regulations
Utilize advanced knowledge and technical skills, including administering medications and equipment, monitoring equipment and procedures, and maintaining patient medical records
Develop and maintain professional relationships
Prepare administrative reports and documents, and perform other job-related duties as required
Requirements And Skills
Bachelor of Science in Nursing
3+ years' hands on endoscopy experience
Ability to manage multiple projects simultaneously with a constant eye on quality
Knowledge of laminar flow techniques required
Knowledge of patient handling required
Demonstrates advanced skills in critical thinking
‍
[Company Name] is proud to be an Equal Opportunity Employer. We believe that diversity and inclusion are critical to our success as a company. We are committed to building a team that is diverse and inclusive of people of all races, religions, national origins, genders, and ages, as well as veterans and individuals with disabilities.
‍
Share this article :
Looking for a job? Prepare for interviews here!