Food Expeditor Job Description
food expeditor job description includes a detailed overview of the key requirements, duties, responsibilities, and skills for this role.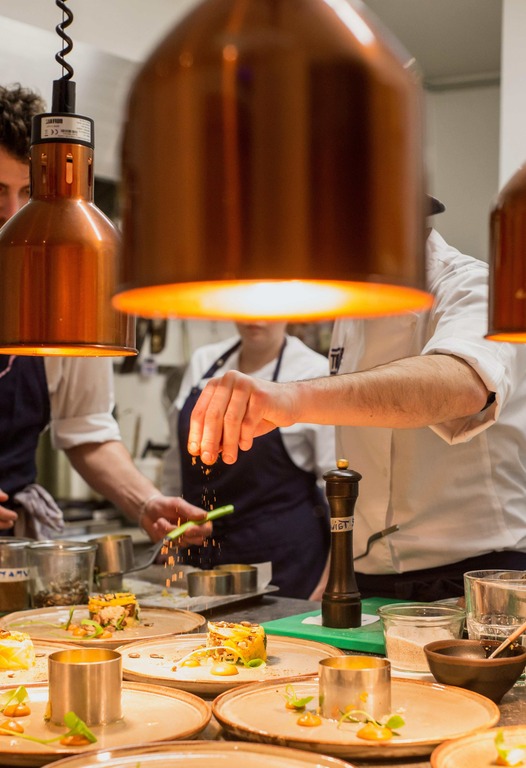 Food Expeditor Job Description
Food Expeditors are companies or individuals that arrange for the transportation, storage, and distribution of food.
The food may be sold through a food distributor or grocery store.
Food Expeditors work in grocery stores or supermarkets, restaurants, hotels, casinos, hospitals, schools, vending companies, or at a grocery store.
Their work requires them to meet customers' food needs and to provide the products they have ordered.
They also handle food shipments that are delivered directly to customers.
Food Expeditors must have knowledge of the food products they sell.
They must also have excellent communication skills and be able to deal tactfully with customers.
Job Brief:
We're looking for someone who can help us organize and expedite our food orders. The ideal candidate will have experience in the food industry and be able to work quickly and efficiently.
Food Expeditor Duties:
Coordinate procurement of food items, including food storage, preparation, and transportation
Coordinate delivery of food items to customer locations within the designated time frame
Prepare requisitions as required
Ensure regulatory compliance
Ensure proper handling of food items
Process all invoices
Process all credit card payments
Process all invoices
Process all credit card payments
Keep accurate records of stock levels
Conduct regular inventory counts
ensure that food storage areas are clean and orderly
Keep accurate records of stock levels
Keep accurate records of stock levels
Keep accurate records of stock levels
Food Expeditor Responsibilities:
Plan and prepare shipping, receiving, returns, and re-orders, and direct the activities of warehouse personnel in general warehouse operations
Perform inventory counts, requisition materials as needed, and order materials
Prepare shipping manifest, truck bills of lading, and export packing lists
Supervise shipping and receiving activities, including receiving and sorting incoming shipments, and confirming receipt and accuracy of materials
Develop new relationships with subcontractors and vendors to provide cost-effective service
Oversee warehouse personnel, including scheduling, training, and performance evaluations
Maintain and update inventory records, requisition, routing, and inspection records
Manage warehouse equipment, including inventory, preventive maintenance, and ordering
Travel to multiple warehouses and offices to execute and document inventory and make necessary stock corrections
Train warehouse personnel in warehouse
Requirements And Skills:
Bachelor's degree in business or food science or 2+ years experience in the food industry
Strong organizational and time-management skills
Excellent written/verbal communication skills
Excellent interpersonal skills
Ability to creatively problem solve and handle multiple priorities
At [Company Name], we're committed to creating a diverse and inclusive team. We encourage applications from people of all races, religions, national origins, genders, and ages, as well as veterans and individuals. We're an equal opportunity employer and believe that everyone has something to contribute.
Share this article :
Looking for a job? Prepare for interviews here!