Football Coach Job Description
football coach job description includes a detailed overview of the key requirements, duties, responsibilities, and skills for this role.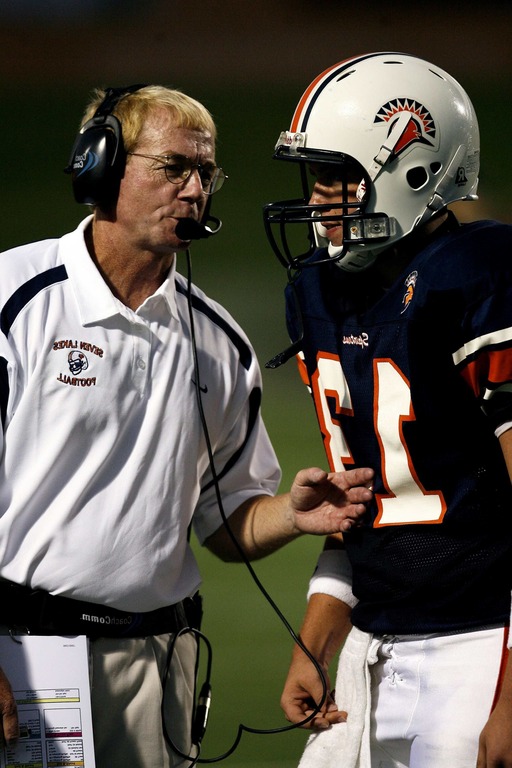 Football Coach Job Description
A football coach is the person who leads the football team.
A head coach is the highest-ranking coach of a sports team.
The head coach is responsible for coordinating the team's daily operations and for hiring and firing the assistant coaches, as well as determining other coaching duties.
The head coach's duties include creating and implementing the overall strategy for the football team, coordinating practice, and deciding who will play on the team.
Often, the head coach works under a particular coordinator who is responsible for the offensive, defensive, or special teams.
The head coach hires and fires the coordinators.
The head coach also hires and fires
Job Brief:
We're looking for a Football Coach to help us train for the upcoming season. Our team is dedicated and passionate, and we need a coach who can help us take our game to the next level. If you have the experience and the drive to help us win, we want you on our team.
Football Coach Duties:
Work with players to improve individual performance
Coaching players during practices, games, and competitions
Developing game plans for practices and games
Maintain detailed records of player performance
Develop key relationships and liaise with coaches, parents, administration, and players
Host practice, game, and competition training sessions
Position players during games and competitions
Maintain and improve player performance
Identify and recruit new team members
Football Coach Responsibilities:
Create and execute offensive and defensive game plans based on opponent and team statistics
Maintain a safe, motivating, positive, and professional work environment
Maintain all required certifications and licenses
Attend weekly meetings with players and staff
Train players on the fundamentals of football, including conditioning, technique, and strategy
Practice and play schedule management
Make daily contact with parents and players
Recommend player recruitment, retention, and coaching staff changes
Mentor players with career planning
Attend game days and support your team
Provide constructive feedback to players and coaches
Track game statistics to prepare for future games
Mentor and develop players
Manage team budget
Coordinate with team staff and others, including opposing coaches, front office personnel, sports medicine personnel, and vendors
Attend game day activities
Assist in
Requirements And Skills:
High school diploma or equivalent required
3+ years' coaching experience
Knowledge of NFL rules
Knowledge of offensive and defensive positions
Proficiency in computer operations and software
Knowledge of recruiting, scouting, and team development
We at Company Name believe that diversity is key. We are committed to building a team that is inclusive of people of all races, religions, national origins, genders, , , gender expressions, and ages. We strongly encourage applications from veterans and individuals with diverse backgrounds.
Share this article :
Looking for a job? Prepare for interviews here!