Network Technician Job Description
network technician job description includes a detailed overview of the key requirements, duties, responsibilities, and skills for this role.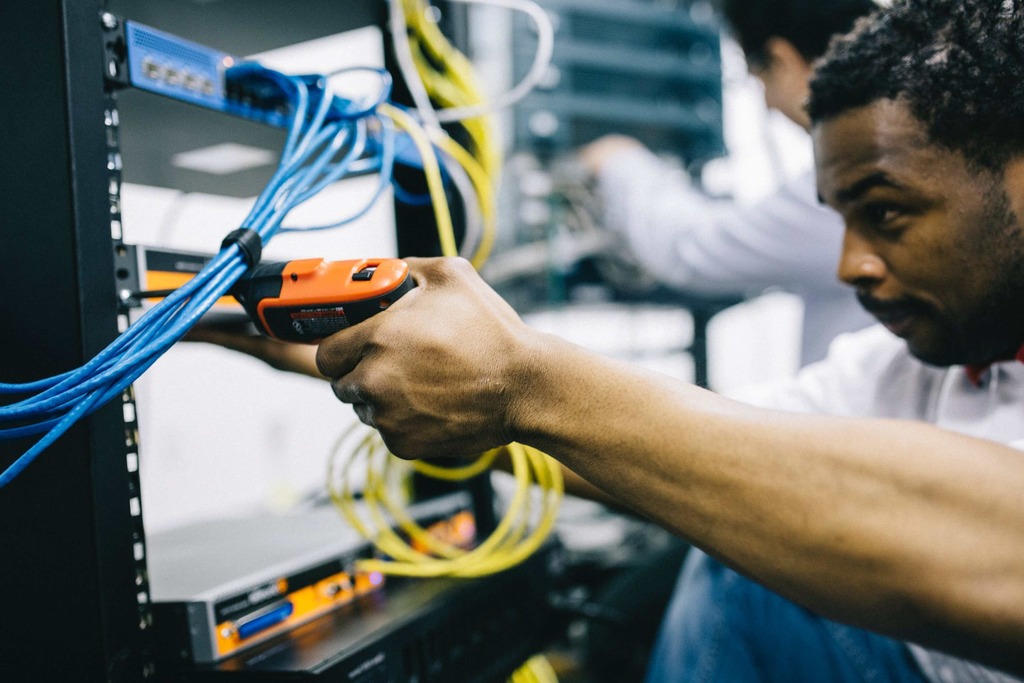 Network Technician Job Description
Network and computer systems technicians are responsible for installing, maintaining, and repairing computers and networks.
Network and computer systems technicians assemble, configure, and maintain computer hardware, including servers, storage devices, and workstations.
They also install and configure routers, switches, and network printers.
When a computer needs repair, network technicians diagnose the problem and perform hardware repairs.
They install and configure operating systems, applications, and utilities.
Network and computer systems technicians also build, configure, and maintain wireless networks.
This includes the setup and installation of client devices, such as computers, tablets
Job Brief:
We're looking for a Network Technician who can help us troubleshoot and fix our network issues. The ideal candidate will have experience working with routers, switches, and other networking equipment, and will be able to quickly troubleshoot and resolve any issues that arise. If you have the skills and experience we're looking for, please apply today!
Network Technician Duties:
Investigate, diagnose, and repair problems with networking and telecommunications systems
Develop, test, and implement new hardware and software solutions
Provide oversight and training of network and telecommunications technicians
Monitor and update network equipment to ensure optimal effectiveness
Maintain records of all network events
Ensure that all network data, processes, and systems are secure
Manage all records pertaining to network and telecommunications equipment
Network Technician Responsibilities:
Maintain and repair company computer hardware and software
Administer and maintain company servers
Investigate and correct computer hardware and software performance problems
Install, configure, troubleshoot, maintain, and repair company network, including routers, switches, and firewalls
Create, test, and implement systems and procedures for managing data and controlling access
Track inventory and request equipment as needed
Configure software installation packages, update software versions, and perform other support functions
Plan, install, and deactivate hardware, software, and network components
Support deployed network devices
Generate, submit, and maintain invoice and accounting reports
Develop new hardware configurations, including hardware, drives, and software
Maintain security of all company hardware and software
Implement and maintain disaster recovery systems
Conduct any other reasonable duties assigned
Requirements And Skills:
Bachelor's degree, preferably in Network Engineering, Computer Science, or related field
2+ years' proven experience maintaining and supporting local area networks
Proven troubleshooting skills
Strong working knowledge of OS/hardware platforms supported by network equipment; specific familiarity with Cisco and HP
Company Name is an Equal Opportunity Employer that is committed to building a diverse and inclusive team. Applications from people of all races, religions, national origins, genders, and ages, as well as veterans and individuals are encouraged.
Share this article :
Looking for a job? Prepare for interviews here!