Neuroscientist Job Description
neuroscientist job description includes a detailed overview of the key requirements, duties, responsibilities, and skills for this role.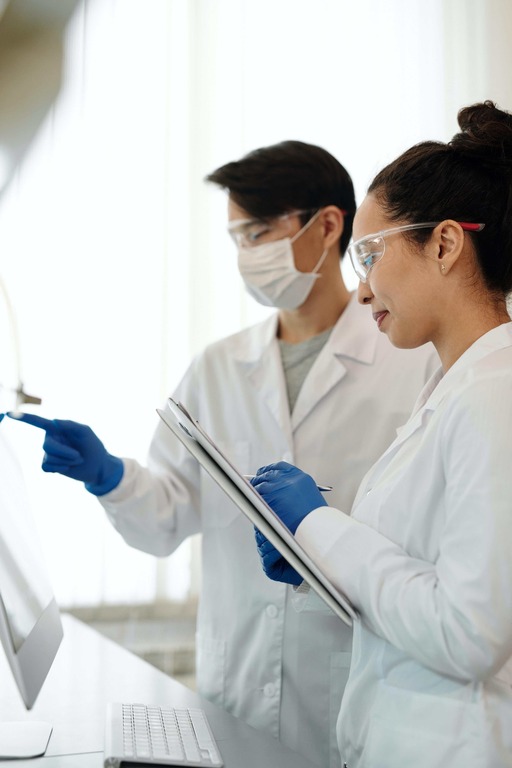 Neuroscientist Job Description
A neuroscientist is a scientist that studies the nervous system.
Neuroscience involves the study of the nervous system, which includes the brain, spinal cord, and peripheral nervous system.
More specifically, neuroscientists study the brain, its function, and diseases that affect the structure and function of the brain.
Neuroscientists typically focus on three specific areas of research: 1.
Cellular and Molecular Neuroscience2.
Cellular and Molecular Neuropathology3.
Behavioral Neuroscience
Job Brief:
We're looking for a neuroscientist to help us better understand the brain. This is a great opportunity for someone who wants to make a difference in the world.
Neuroscientist Duties:
Provide scientific leadership and technological contributions
Design and conduct experiments
Evaluate and report findings
Originally conceived, designed, and constructed a unique microscopy device that allowed neurosurgeons to see critical details within the brain
Developed several minimally invasive surgical methods for repairing damaged hearing bones
Developed an improved method of locating veins for angioplasties
Developed better ways to see brain structures
Neuroscientist Responsibilities:
PhD in neuroscience or closely related field
Expertise in pharmacological and genetic manipulations of neural function
Advanced knowledge of neural circuitry, biochemistry, and physiology
Excellent communication skills
Strong problem-solving, analytical, and organizational skills
Requirements And Skills:
Provide technical leadership, mentoring, and guidance to project teams for data analysis, interpretation of results, and presentation of scientific findings
Manage all data analysis, segmentation, and visualization work, including generation of summary tables, graphs, and charts
Research, evaluate new, emerging, and new technologies; recommend and implement new solutions as needed
Provide scientific input into product planning and development
Research, evaluate, and recommend new experimental designs
Identify and evaluate new technologies and methodologies
Collaborate with technical team members, including geologists, engineers, and biologists, to integrate data analysis results into technical reports
Conduct and document proof of concept experiments
Lead research projects or aspects of projects
Create and maintain scientific project plans, budgets, and timelines
Conduct all laboratory experiments, including sample collection, processing, and analyses
Company Name strives to be an Equal Opportunity Employer, committed to building a diverse and inclusive team. We encourage applications from all races, religions, national origins, genders, and ages, as well as veterans and individuals.
Share this article :
Looking for a job? Prepare for interviews here!