Pediatric Oncologist Job Description
pediatric oncologist job description includes a detailed overview of the key requirements, duties, responsibilities, and skills for this role.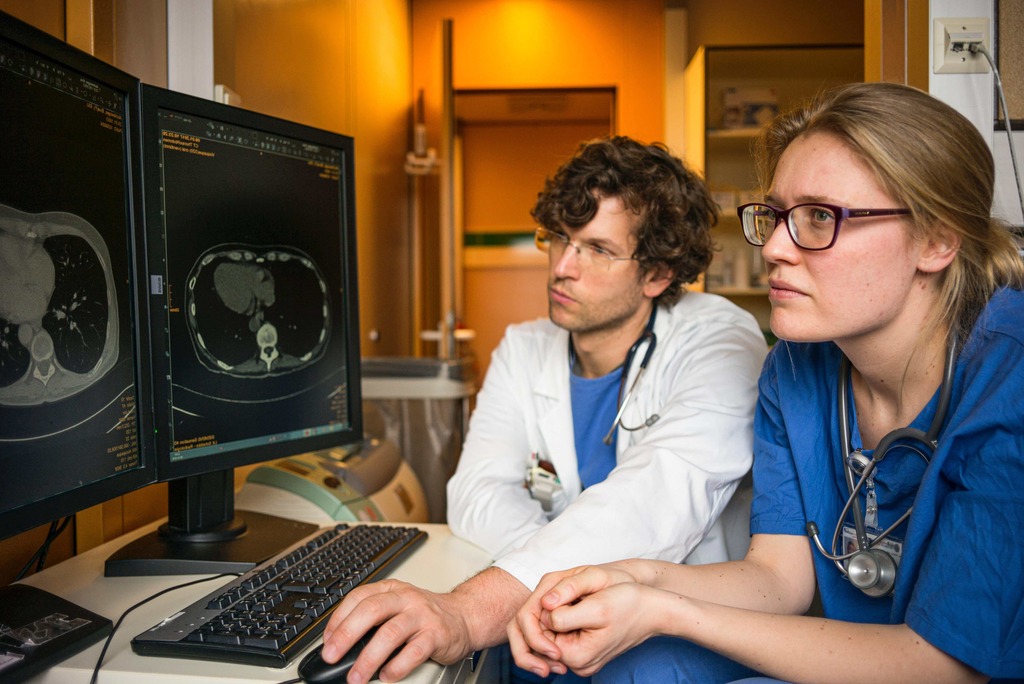 Pediatric Oncologist Job Description
A pediatric oncologist is a doctor who specializes in the treatment of childhood cancers and blood disorders.
These conditions include leukemia, lymphoma, and solid tumors such as neuroblastoma.
Pediatric oncologists, sometimes called pediatric hematologists-oncologists, treat both patient's disease and the side effects of the treatments.
Since pediatric cancers vary greatly in severity, pediatric oncologists often work closely with both pediatric and hematologist-oncologists to provide the best possible care.
Pediatric oncologists work with patients with bone and soft tissue tumors, cancer of the blood, and children with rare cancers.
‍
Job Brief
We're looking for a Pediatric Oncologist to join our team. The ideal candidate will be passionate about working with children and families affected by cancer, and will have experience in both inpatient and outpatient settings.
Pediatric Oncologist Duties
-Perform complete diagnostic work-up and work-up of genetic problems, chromosomal aberrations, and abnormalities of the gonads
-Conduct physical examinations, follow patients, and evaluate test results
-Interpret information gathered by tests to make appropriate treatment decisions
-Explain all aspects of diagnostic procedures to patients and their families
-Ensure proper use of radiation therapy and chemotherapy
-Prepare and oversee treatment plans, including appropriate dosages
-Develop comprehensive treatment plans
-Advise on appropriate diagnostic and therapeutic measures
-Provide counseling to patients and their families
-Develop and maintain close contact with other professionals
-Develop and implement procedures to assure quality, safety, and cost-effectiveness of care
-Supervise staff, including doctors, nurses and nurse practitioners
-Evaluate new medical technologies and prescribe new treatments
-Create and maintain individualized treatment plans
-Advise on appropriate diagnostic
Pediatric Oncologist Responsibilities
-Oversee and manage operations of a specific pediatric oncology service line or treatment modality, including hiring, promoting, and terminating staff involved in that service area
-Evaluate and analyze clinic operations and financial performance
-Work collaboratively with physicians, nurses, and other staff members to ensure patient care needs are met
-Identify and implement improvements to ongoing operations including resources utilization, performance, and financial performance
-Oversee care coordination efforts for patients and their families
-Work with payers and third-party vendors to negotiate contracts and process payments, and oversee billing and collections
-Lead strategic planning for service and treatment development
-Develop and maintain relationships with external stakeholders including payers, patients, and referring physicians
-Oversee other responsibilities as assigned
Requirment And Skills
-Medical degree (M.D. or D.O.)
-Post-residency training in Pediatric Hematology/Oncology, or Pediatric Hematology/Oncology fellowship
-registry with American Board of Pediatrics (ABP) in Pediatric Hematology/Oncology
At Company Name, we embrace diversity and inclusion in all forms. We are an Equal Opportunity Employer and are committed to building a team that represents a variety of backgrounds, perspectives, and skills. We encourage applications from people of all races, religions, national origins, genders, gender expressions, and ages.
‍
‍
Share this article :
Looking for a job? Prepare for interviews here!