Shop Assistant Job Description
shop assistant job description includes a detailed overview of the key requirements, duties, responsibilities, and skills for this role.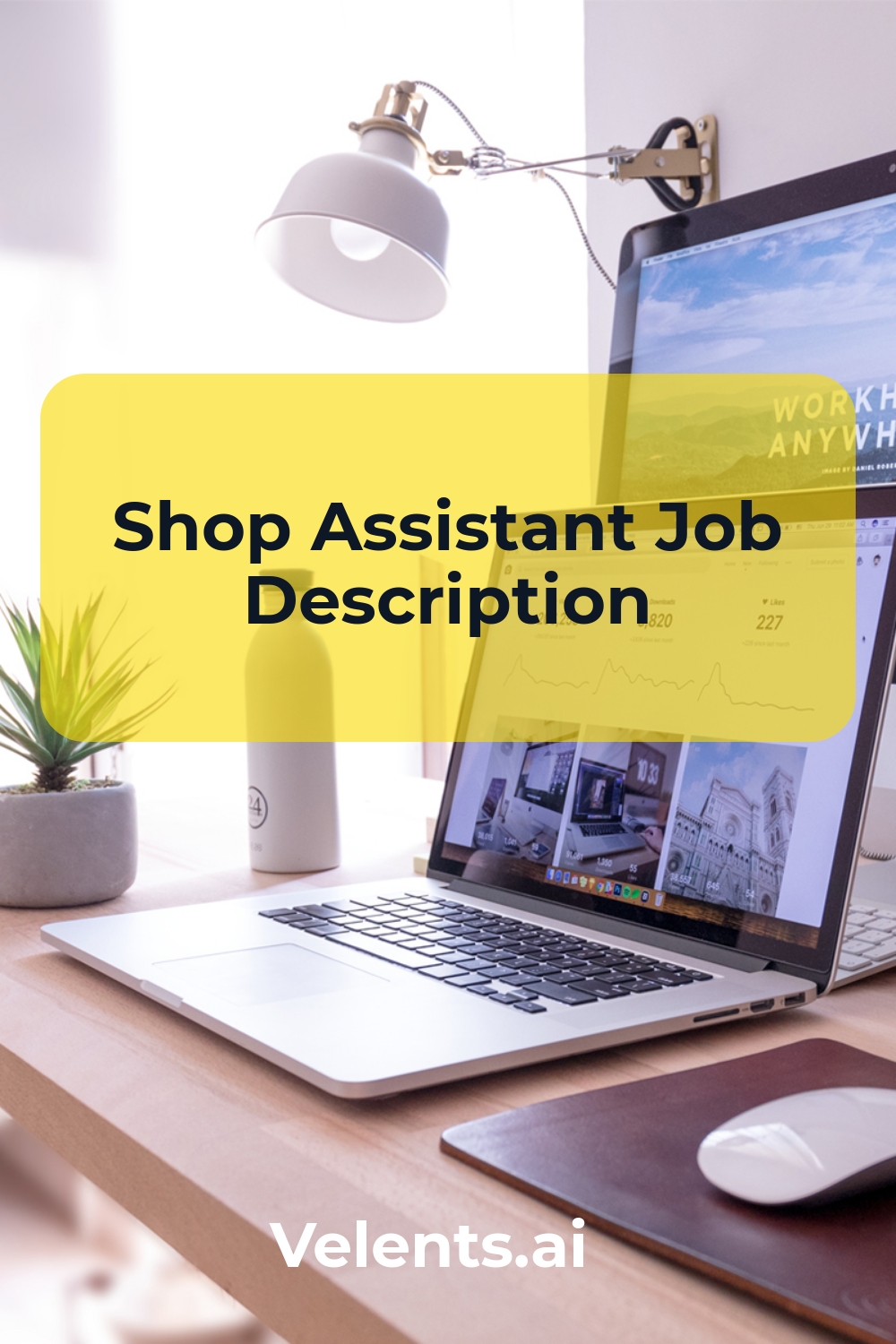 Shop Assistant Job Description
A shop assistant is a retail store employee who assists the retail store manager with working the floor, managing inventory, and providing customer service.
Shop assistants typically greet customers, provide information about products, help with sales transactions, and end customers' purchases.
Shop assistants also work with store managers to increase profits and improve customer service.
Shop assistants often work on the floor, stocking shelves, organizing products, and cleaning the showroom.
Shop assistants are often responsible for helping customers select products, and interacting with customers to determine whether the products are what they want.
Shop assistants also create sales reports, maintain inventory, and record customer purchases.
Job Brief:
We're looking for a Shop Assistant to join us in our quest to provide excellent customer service. The ideal candidate will be friendly and outgoing, with a passion for helping people. If you have a strong work ethic and are looking for an opportunity to grow with a company, then we want to hear from you!
Shop Assistant Duties:
Assist in performance of general repair and maintenance on equipment and machinery
Perform general routine inspection of equipment and machinery to maintain quality of production
Perform regular maintenance and servicing of vehicles and vehicles equipment
Perform general housekeeping duties, including removing trash, wiping down equipment, and sweeping floors
Shop Assistant Responsibilities:
Knowledge of basic automotive diagnostics and repairs
Basic understanding of electrical systems
Demonstrated ability to effectively multi-task
Requirements And Skills:
Assist lead mechanic with installation, repair, and routine maintenance of industrial machinery, including tractors, forklifts, loaders, skid steer loaders, and hoists
Maintain detailed records of inventory, equipment operation, and warranties, and issue warranties as needed
Maintain and inventory parts and supplies, preparing orders for parts and equipment
Receive, stock, and deliver parts and materials
Assist lead mechanic with travel between locations and job sites
Assist with parts purchasing as needed
Perform any other related duties as required
We believe that company name should be an equal opportunity employer that is committed to building a diverse and inclusive team. We encourage applications from all sorts of people in order to make this company the best it can be.
Share this article :
Looking for a job? Prepare for interviews here!