Telemarketing Executive Job Description
telemarketing executive job description includes a detailed overview of the key requirements, duties, responsibilities, and skills for this role.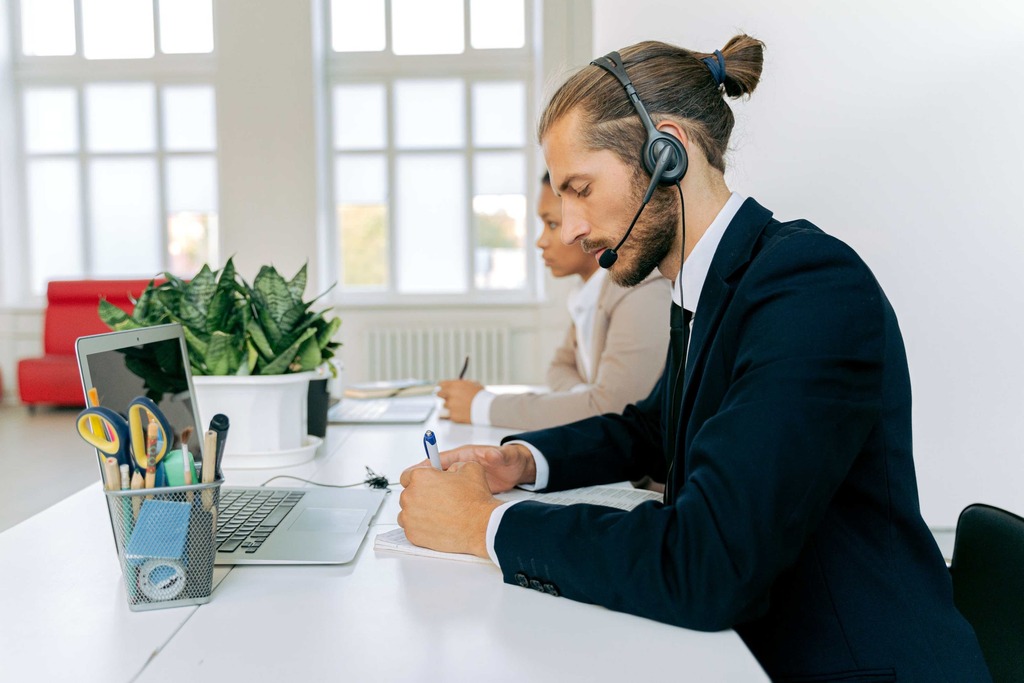 Telemarketing Executive Job Description
A telemarketer executive is someone who dials phone numbers and attempts to make sales calls.
They may also accompany sales calls or pitches.
Telemarketers visit customers' homes, offices, and other locations to solicit sales calls.
They typically work as part of a sales team, and typically interact directly with customers.
Many telemarketers attempt to generate leads, meaning they seek customers who are receptive to their message.
Telemarketers are expected to make at least five outbound sales calls per hour.
Telemarketers are typically required to obtain a license to operate, and often receive paid training.
Job Brief:
We're looking for a Telemarketing Executive to join our team! As a Telemarketing Executive, you will be responsible for making outbound calls to potential customers, conducting market research, and providing excellent customer service. If you are a motivated individual with great communication skills, then we want you on our team!
Telemarketing Executive Duties:
Perform telephone and/or email marketing campaigns
Provide assistance to sales team on projects
Conduct market research to identify new prospects and target customers
Research and analyze prospect data to identify customer needs
Create new leads
Hold discussions and develop rapport with prospects
Handle sales inquiries
Manage sales outreach, including sending of quotes and follow-up calls
Maintain accurate records of all sales activities
Communicate with managers, supervisors, and other employees
Telemarketing Executive Responsibilities:
Research, locate, and contact prospective customers to establish rapport, qualify leads, and establish long-term relationships
Identify prospects and liaise with sales team members to identify their business needs, explore their needs, and address them accordingly
Prepare and present professional sales presentations including proposals, estimates, and contracts
Manage and track sales pipeline and targets, researching trends and sales cycles
Develop and maintain a strong pipeline of leads
Maintain effective relationships with existing customer base and prospective customers
Provision, manage, and track all customer projects
Requirements And Skills:
Bachelor's degree required
1+ years' experience in telemarketing
Highly motivated, detail oriented, self-starter, able to work well independently and in team environments
Knowledge of automated dialers, scripts, and databases
Excellent verbal and written communication skills
At Company Name, we celebrate diversity and are committed to building an inclusive team. We encourage applications from people of all backgrounds, experiences, and perspectives.
Share this article :
Looking for a job? Prepare for interviews here!