Welder Job Description
welder job description includes a detailed overview of the key requirements, duties, responsibilities, and skills for this role.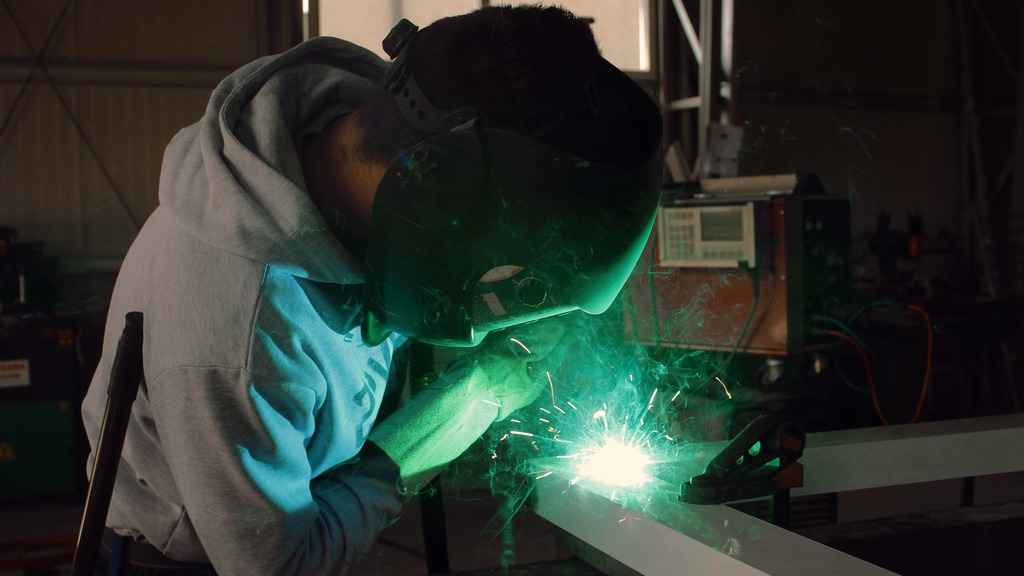 Welder Job Description
A welder is someone who uses welding equipment to fuse pieces of metal together.
A welder may either use automatic or manual welding equipment.
An automatic welder is operated by someone pressing the start button.
However, it generally takes longer for an automatic welder to complete a weld.
A manual welder is operated by a personal hand crank.
Depending on the welder, it may also take a longer time for the weld to complete.
However, more custom welds can be made.
A welder must understand how to handle the equipment and how to operate the controls.
Also, he or she must be familiar with the different types of welding equipment and how to use it.
Job Brief:
We're looking for a Welder to join our team and help us build amazing things. As a Welder, you will be responsible for welding various metals together to create strong and sturdy structures. If you have a passion for welding and are looking for an opportunity to showcase your skills, then we want to hear from you!
Welder Duties:
Inspect, diagnose, and repair machinery
Fabricate and repair products
Estimate repair costs
Conduct research and development
Construct, weld, and assemble products
Maintain and repair machinery
Develop welding processes
Develop welding skills
Develop and test new products
Train others in welding
Operate welding and cutting equipment
Operate equipment safely and in accordance with company and governmental regulations
Maintain OSHA and environmental regulations
Maintain company records and reports
Perform duties in accordance with applicable federal, state, and local laws and regulations
Perform other related duties as required
Welder Responsibilities:
A strong understanding of welding and fabrication
Proven experience welding various materials and performing fabrication tasks
Ability to use welding equipment, safety practices and weld safety gear
Requirements And Skills:
Perform manual welding and fabrication from routine to complex projects
Perform welds to AWS specifications
Perform weld and fabrication inspections, and document with photos
Maintain equipment and fabrication materials (e.g., welding rod, flux core wire, wire feed systems)
Maintain weld pads and workspace
Conduct proper weld waste and material disposal
Read and understand blueprints and drawings for standards, measurements, and requirements
Store welding equipment properly when not in use, in a clean and organized manner
Maintain safety equipment
Conduct and document welding safety inspections, and report unsafe conditions
Maintenance of tools and equipment, and perform other duties as needed
We at Company Name are proud to be an Equal Opportunity Employer. We understand that a diverse and inclusive team is crucial to building a successful company. We therefore encourage applications from people of all races, religions, national origins, genders, , , gender expressions, and ages. We are also committed to supporting veterans and individuals with disabilities.
Share this article :
Looking for a job? Prepare for interviews here!