Wood Finisher Job Description
wood finisher job description includes a detailed overview of the key requirements, duties, responsibilities, and skills for this role.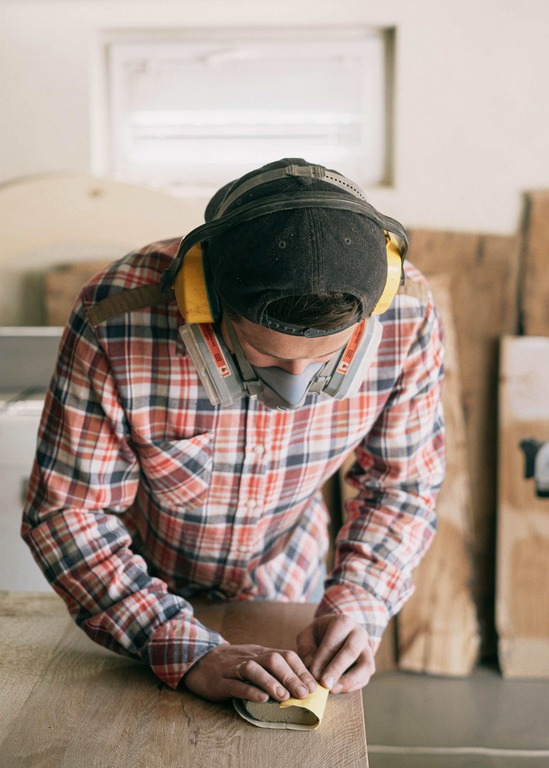 Wood Finisher Job Description
A wood finisher is a type of person who applies stain, paint or other coating to wood.
Many wood finishers are self-employed, working independently or for an independent contractor.
Others work for the industrial, commercial, or residential woodworking industries, or in forestry or construction.
A wood finisher may have expertise in one kind of wood finish, such as polyurethane or oil-based varnish.
Or they may have a broad range of skills, applying multiple kinds of finishes to a variety of projects.
A wood finisher typically works with several types of woods, such as plywood, cabinets, furniture, doors, flooring,
Job Brief:
We're looking for a Wood Finisher who is experienced in working with a variety of wood types and finishes. The ideal candidate will be able to work independently and have a keen eye for detail. If you are a team player with a positive attitude and a passion for woodworking, then we'd love to hear from you!
Wood Finisher Duties:
Provide technical advice for base-level finishing of projects, and for prefinish work
Prepare and oversee all wood finishing processes, including stain, lacquer, oil, varnish, and polyurethane
Work directly with architects and clients to determine process needs of specific projects
Apply finishes to wood surfaces by spraying, brushing, or wiping
Ensure surfaces are free of dust and debris prior to finishing, and that all finishes are applied according to manufacturer's instructions
Follow manufacturers' recommended drying times
Perform hand sanding using standard sanding equipment
Insure that finished surfaces are smooth and free from defects and inconsistencies
Follow instructions about finishing work, including analysis, estimating, material purchases, drying times, and waste disposal
Work with vendors, architects, and customers to resolve difficulties that arise during finishing
Wood Finisher Responsibilities:
Hiring for a full-time position as an Entry Level Wood Finisher
Must be able to lift up to 50 lbs
Must have a high school diploma or GED equivalent
Must be able to effectively communicate in English
Responsible for all aspects of finishing work including, but not limited to:
Requirements And Skills:
Apply stain, lacquer, varnish, and other finishes to raw wood, cabinet components, or furniture
Perform manual or mechanical finishing processes, such as rubbing, buffing, brushing, sanding, and scraping to remove excess coatings, and fill and level surface imperfections
Use automatic spray equipment to apply coatings to wood components, furniture, or cabinets
Measure, mix, and apply coatings according to manufacturer's specifications and use jigs and clamps, or banding or glues, to attach components
Prepare wood or wood components for finishing by cleaning, sanding, stripping, or pickling
Apply sealer and topcoats to wood components or furniture
Inspect finished wood components for quality, use hand tools and test equipment to test surfaces for smoothness and appearance
Measure, prepare, and apply stain, lacquer, varnish,
At Company Name, we believe that diversity and inclusion are essential to success. We are committed to building a team that reflects our values of diversity and inclusion. We encourage applications from all people, regardless of race, religion, national origin, gender, sexual orientation, gender identity, gender expression, or age.
Share this article :
Looking for a job? Prepare for interviews here!