Our Customers Used AI To Screen Candidates for +1,340 companies

Zero In on What Truly Matters
Don't let mundane tasks overshadow your strategic vision and talent management. Prioritize what's essential while our tools handle the routine repetitive tasks.
Maximize Your Time on What Truly Counts
Sort, Scan, and Organize Thousands of Resumes in a Snap.
Unbiased Insights
Velents AI Assistant Interviews Candidates, Analyzes Their Responses, and Extracts Accurate Behavioral, Psychological, and Skills-based Insights
Say Goodbye to Resumes and Hire with Skill Reports
Set the Assessment, Assign it to Your Candidates. Get Precise Insights That Empower You to Make the Perfect Hiring Decision
All Your Hiring Data in One Place
Search and Filter Through Thousands of Resumes… Manage Your Candidate Data… Take Collective Actions with Your Candidates.
Unlock Efficiency
Pick the Best Candidates with Velents Tools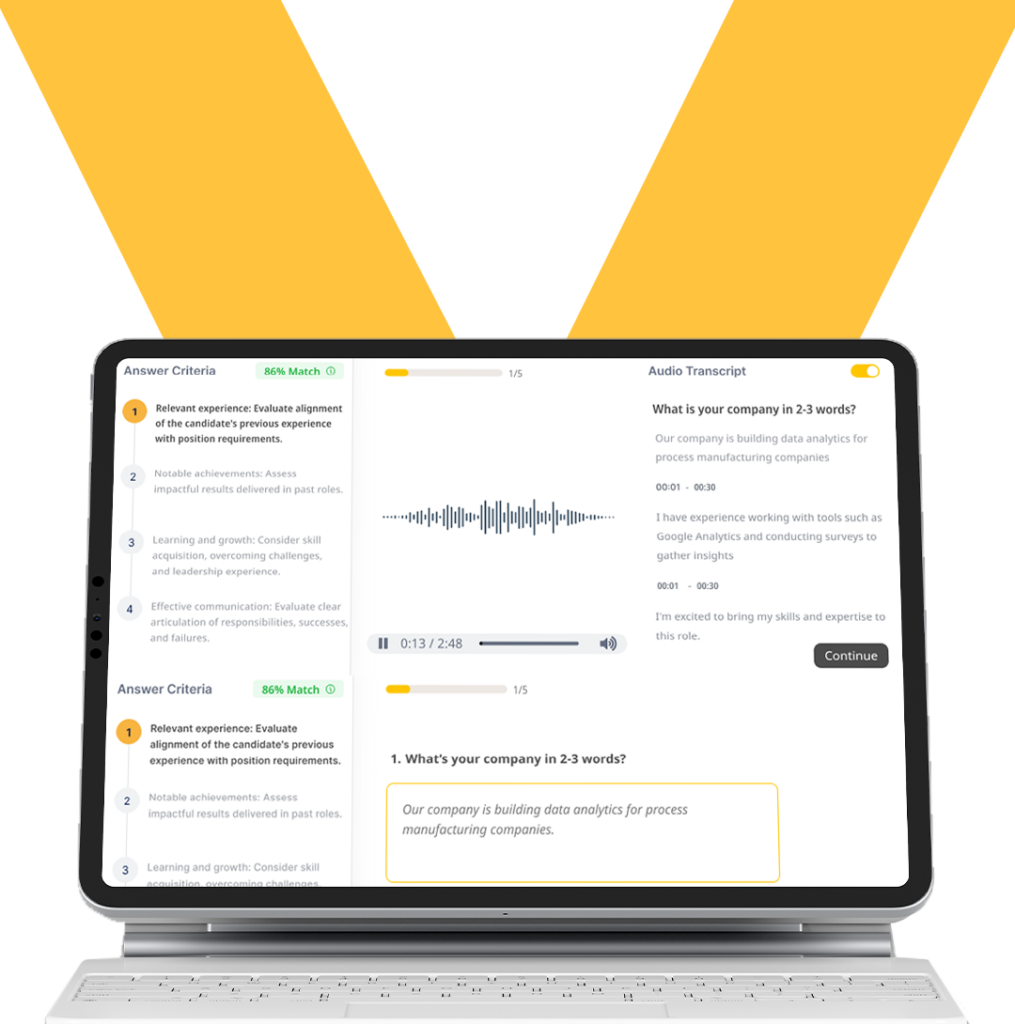 Recruitment Automation
AI will help you easily speed up your hiring. with AI Screening and video interviews.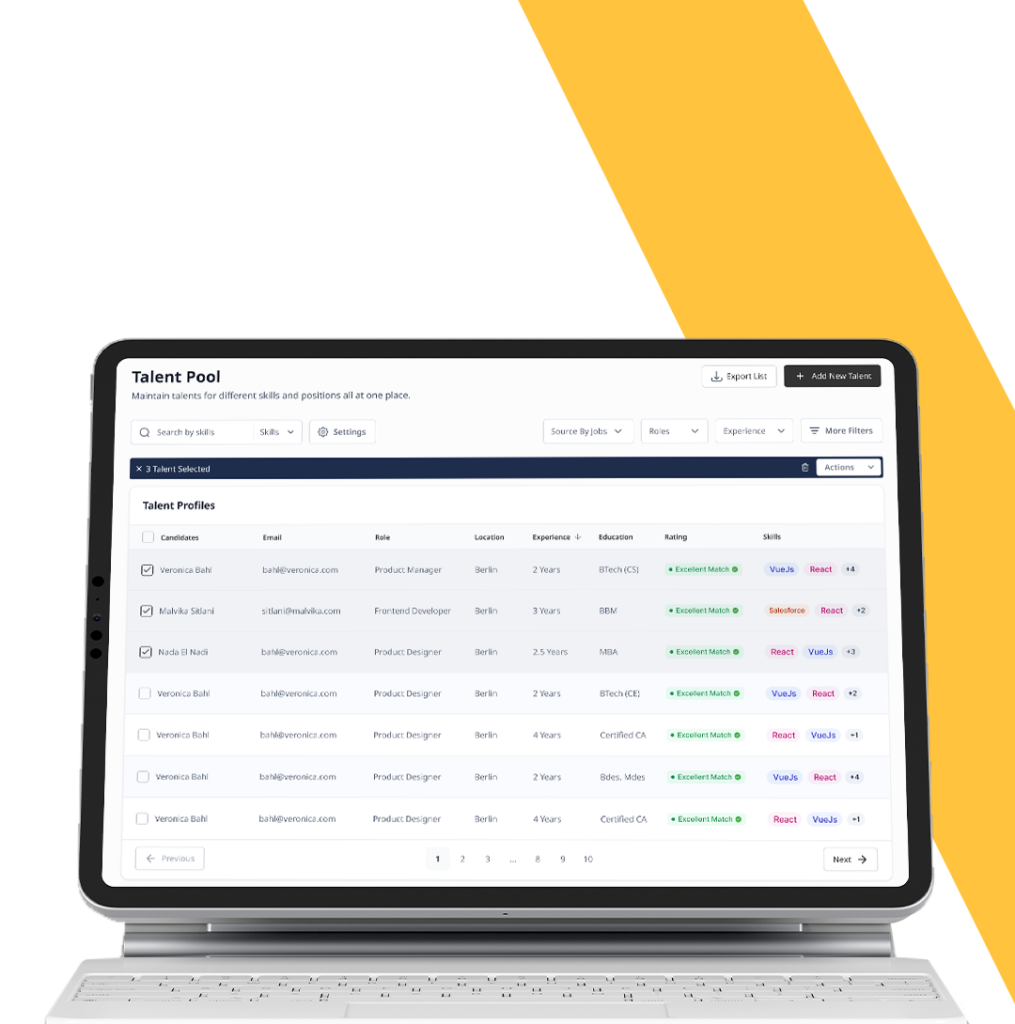 Talent Pool
All your candidate data in one place, allowing you to search, sort, and manage their information collectively.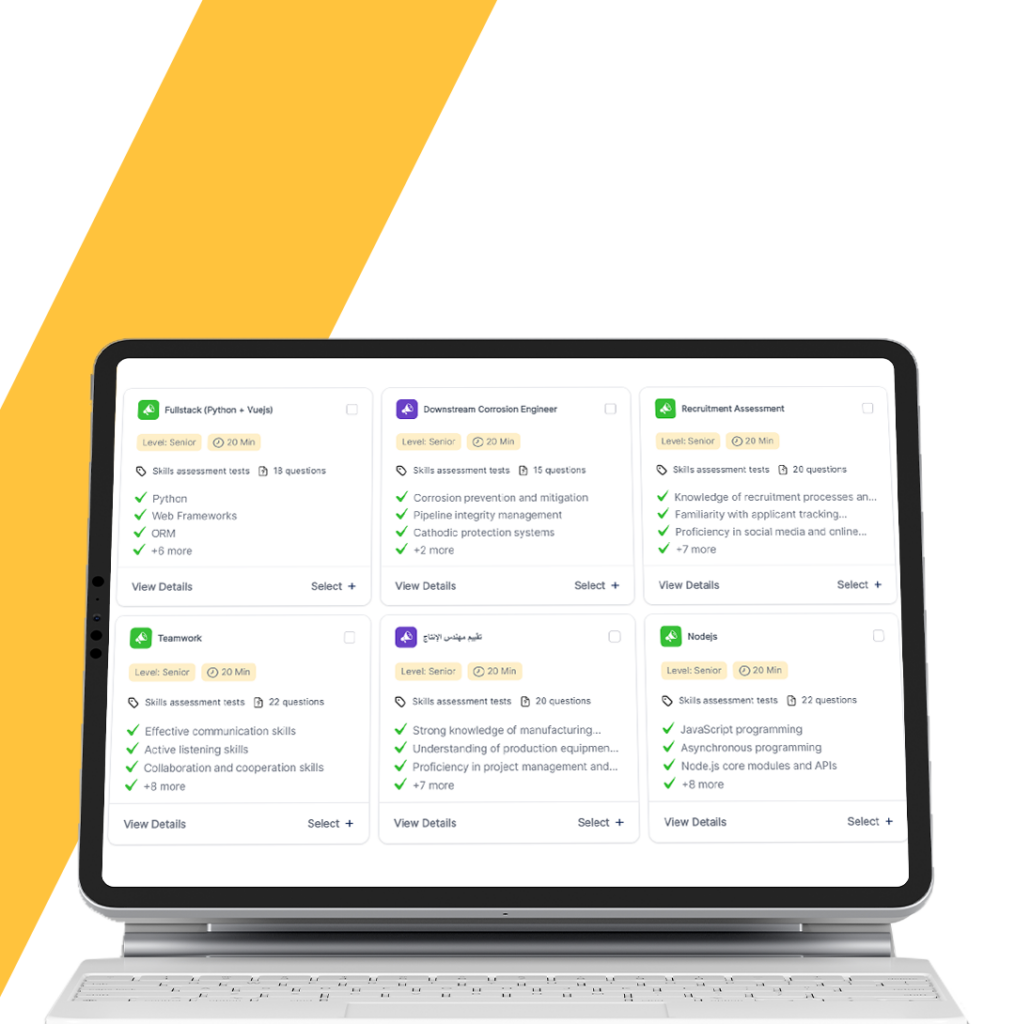 Skill-based Assessments
Test and evaluate the skills of your job applicants using a range of psychological, behavioral and technical assessments prepared by proficient specialists.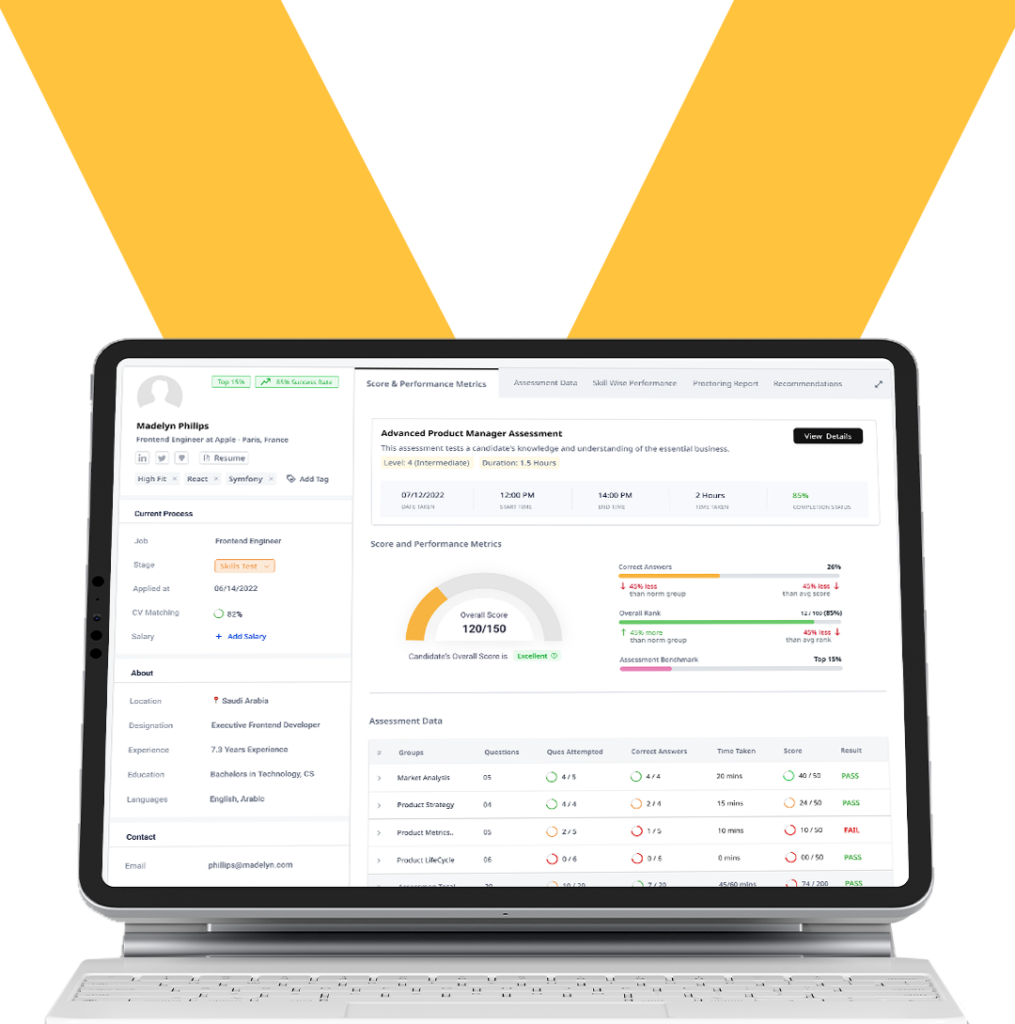 AI Skills Reports
Make informed hiring decisions with comprehensive, AI-powered reports.
Interested in discovering more?
Surpass recruitment challenges and exceed expectations with our AI hiring solution
0%
increase in candidates evaluations
Some numbers backed by our clients' trust
Candidates interviewed daily with Velents AI Hiring Software
Job candidates trained with AI interview simulator
candidates verified and assessed using our Skills Assessments
resumes screened and analyzed
— Take it from them … —
Testimonials
Kickstart your free trial with Velents today… Don't miss out on the opportunity.
Get more suitable candidates for your job openings effortlessly.