Oral and Maxillofacial Surgeon Job Description
oral and maxillofacial surgeon job description includes a detailed overview of the key requirements, duties, responsibilities, and skills for this role.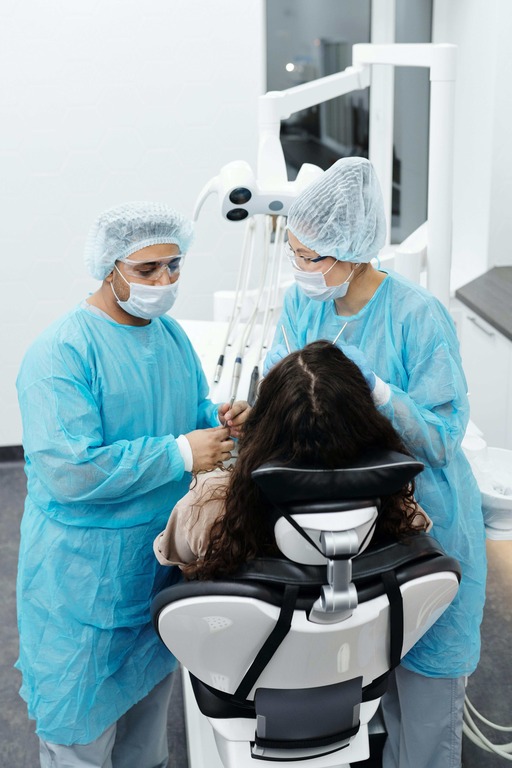 Oral and Maxillofacial Surgeon Job Description
Oral and Maxillofacial Surgeons are doctors who perform surgeries, including cosmetic surgeries, on the mouth and jaw area.
The specialty of oral and maxillofacial surgery is relatively new, with the first oral and maxillofacial surgeon practicing in the United States in 1852.
Oral and maxillofacial surgeons are skilled surgeons who perform a variety of operations on the mouth and jaw area.
These areas include the mouth and jaws, the teeth, the salivary glands, and the bones.
The types of surgeries performed by oral and maxillofacial surgeons include cleft lip repair, dental implant
Job Brief:
We are looking for an Oral and Maxillofacial Surgeon to join our team. We offer competitive salaries and benefits, and are looking for a highly skilled and experienced surgeon to join us.
Oral and Maxillofacial Surgeon Duties:
Perform general oral and maxillofacial surgical procedures including tooth extractions, dental implants, orthognathic surgery, and soft tissue surgeries
Surgical care both inpatient and outpatient
Treat diseases, injuries, and deformities of oral and maxillofacial regions, including the functional and aesthetic aspects of these anatomical regions
Perform operations related to maxillofacial prosthetics
Maintain accurate patient records
Prepare patients for surgery
Perform pre- and post-surgical procedures
Instruct patients on post-surgical care and instructions
Round on postoperative patients
Support hospital mission, vision, and values
Maintain professional license and certification requirements
Oral and Maxillofacial Surgeon Responsibilities:
Must possess or be eligible to obtain:
A Doctor of Dental Surgery (DDS) degree or
Master's Degree in Dentistry (MD)
A valid unrestricted dental license in the state where the practice will be performed
A minimum of two years post-graduate hospital or
Requirements And Skills:
Perform all surgical and diagnostic procedures, such as oral biopsies, bone grafts, extraction of impacted teeth, and placement of dental implants
Perform all procedures related to oral pathology, oral medicine, and oral and maxillofacial radiology
Raise awareness for prevention of oral cancer and perform oral cancer screenings
Provide care for all patients with complex dental needs, which may include: complex extractions, complex oral surgery, complex implant surgery, complex bone grafting, and reconstructive jaw surgery
Develop and implement treatment plans for patients
Assist in training dental hygiene students
Supervise staff, including dental assistants and receptionists
We at Company Name believe in equal opportunity for all and are committed to building a diverse and inclusive team. We encourage applications from people of all races, religions, national origins, genders, and ages, as well as veterans and individuals.
Share this article :
Looking for a job? Prepare for interviews here!