Detailed, Unbiased Video-Interview Report
Get an in-depth interview report that allows you to hire without bias or selecting ill-suited candidates for your company.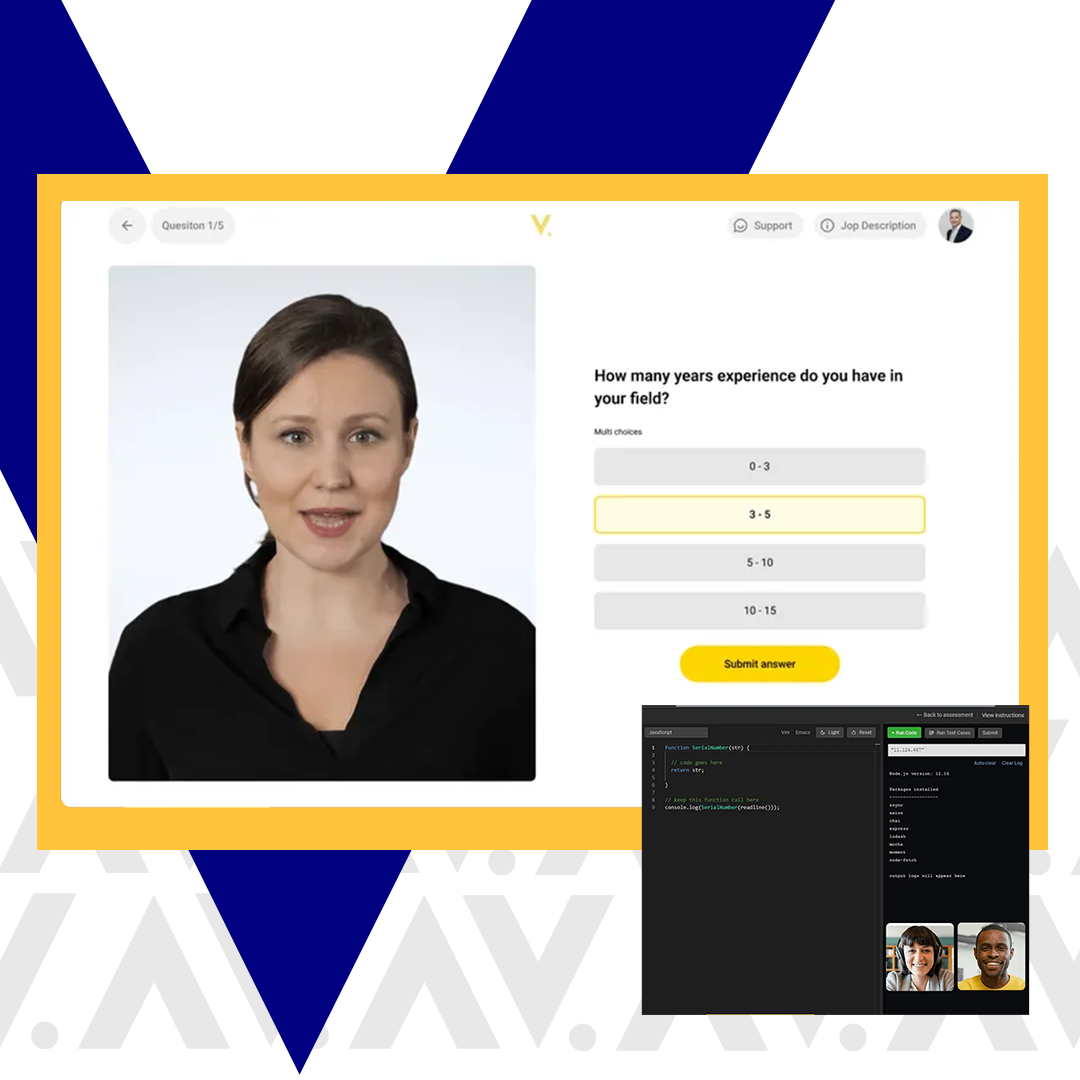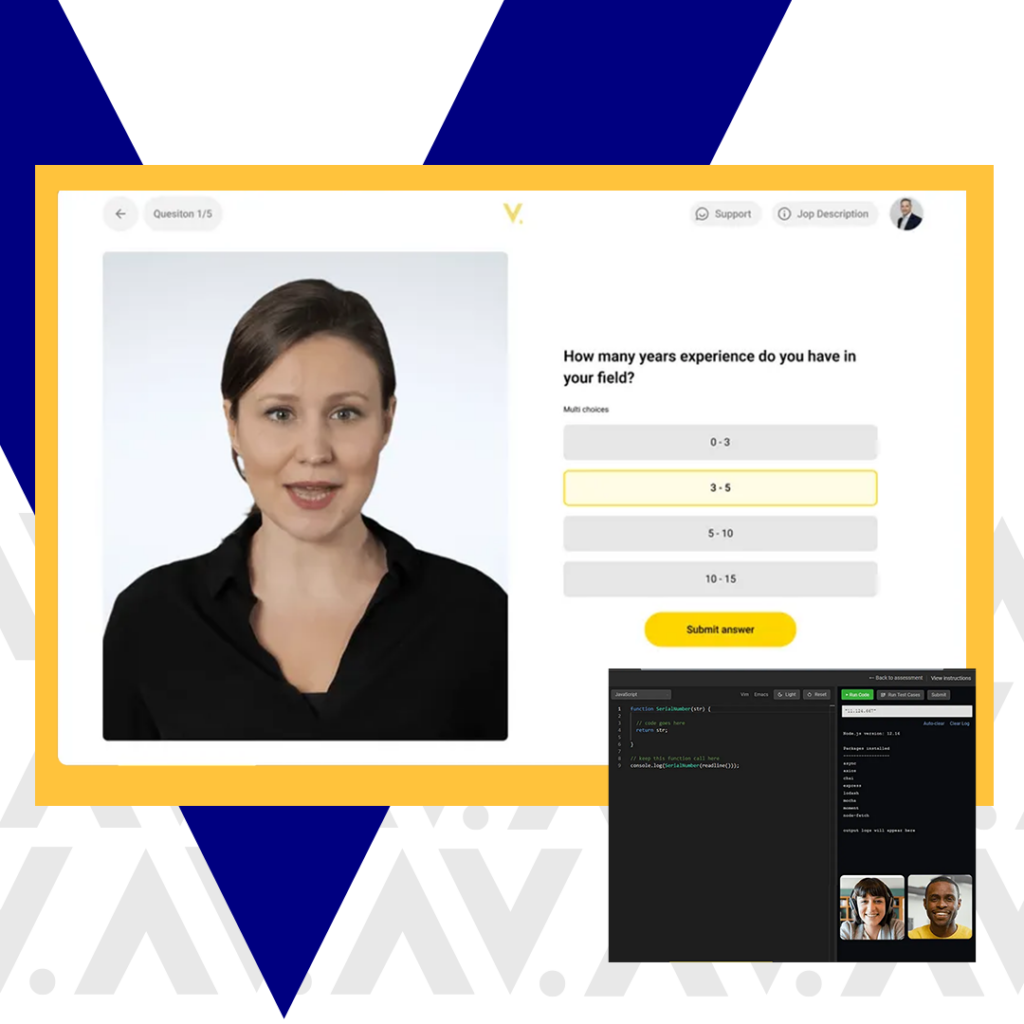 Skill-Rich Analytics Unlike Traditional Interviews
Hire Candidates with Top Skills
Our Videos Interviews Report provides a detailed analysis of a candidate's skills and how they align with ideal standards, making the candidate selection process as easy as it gets.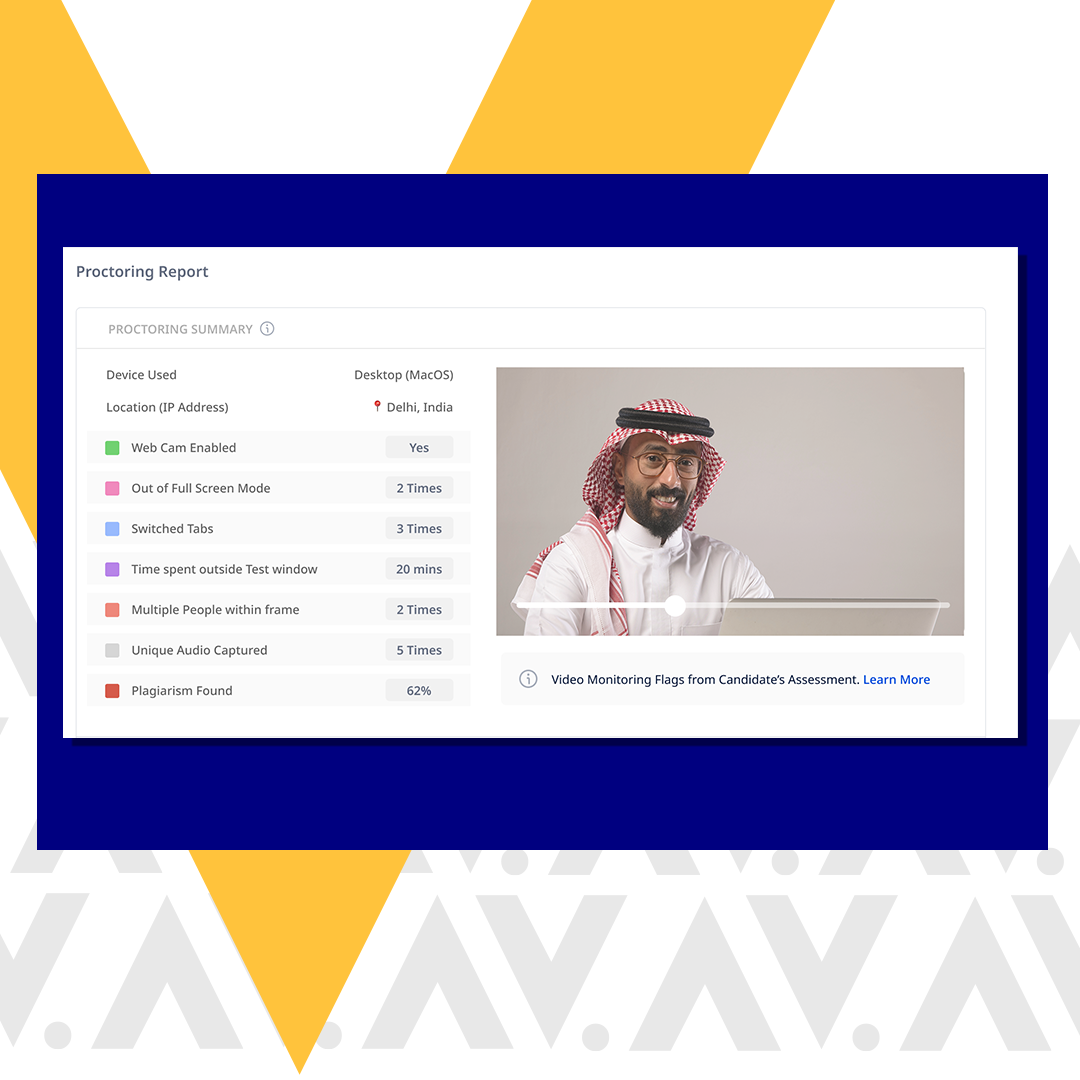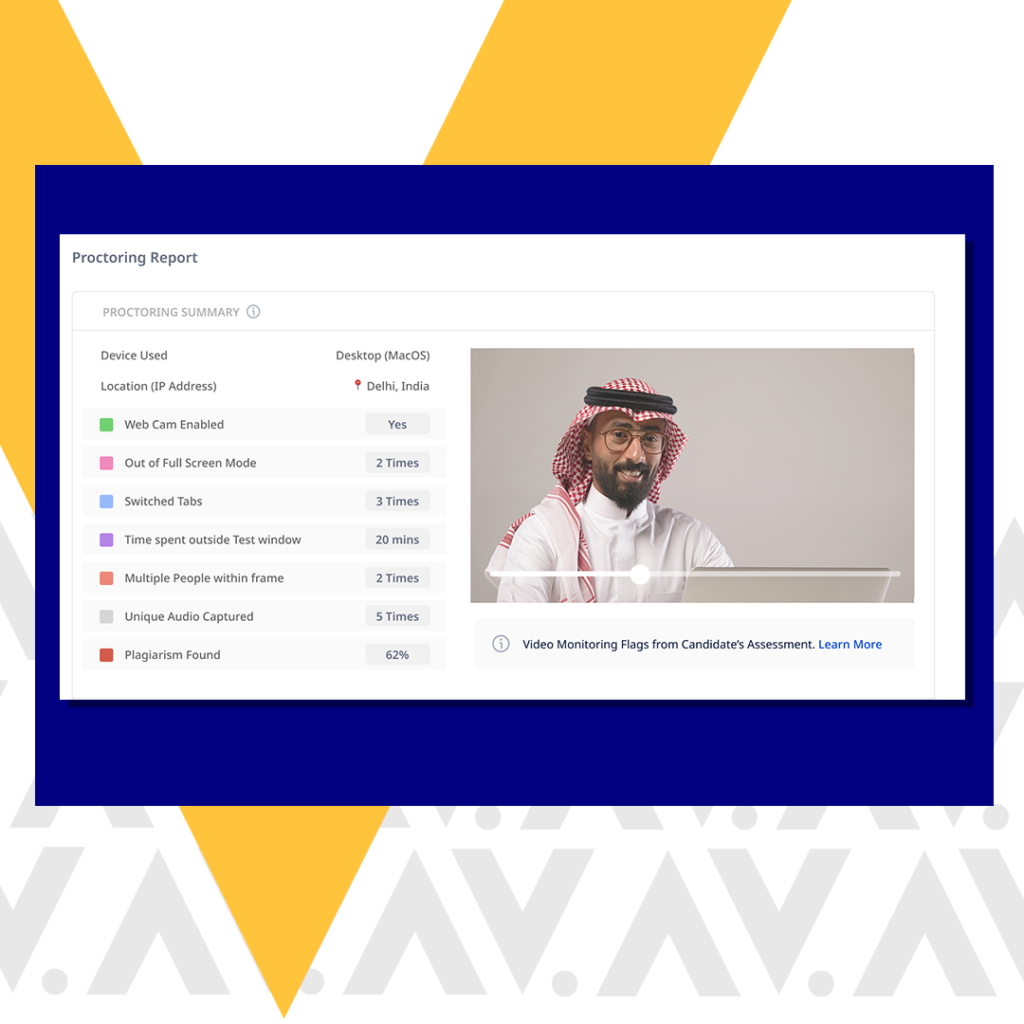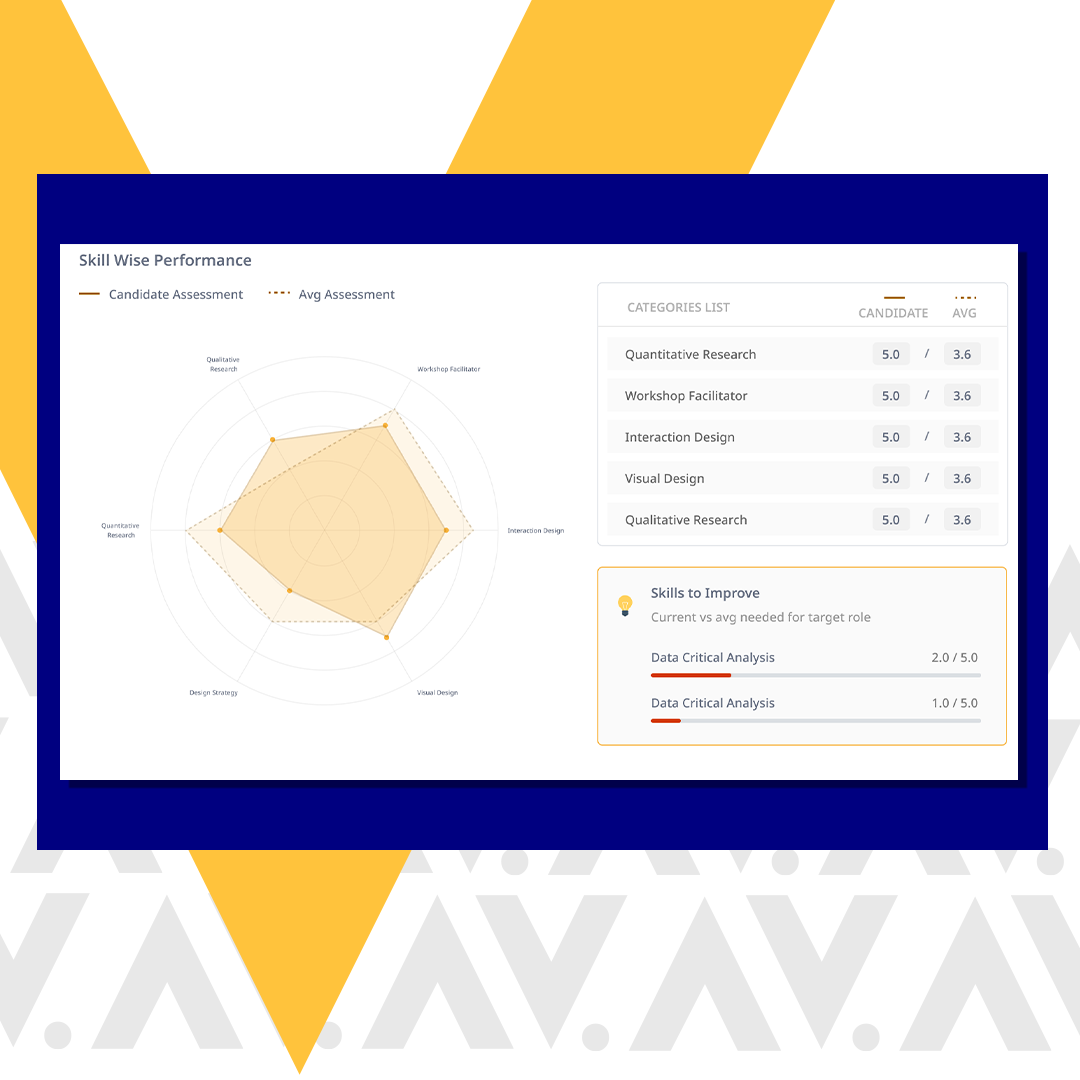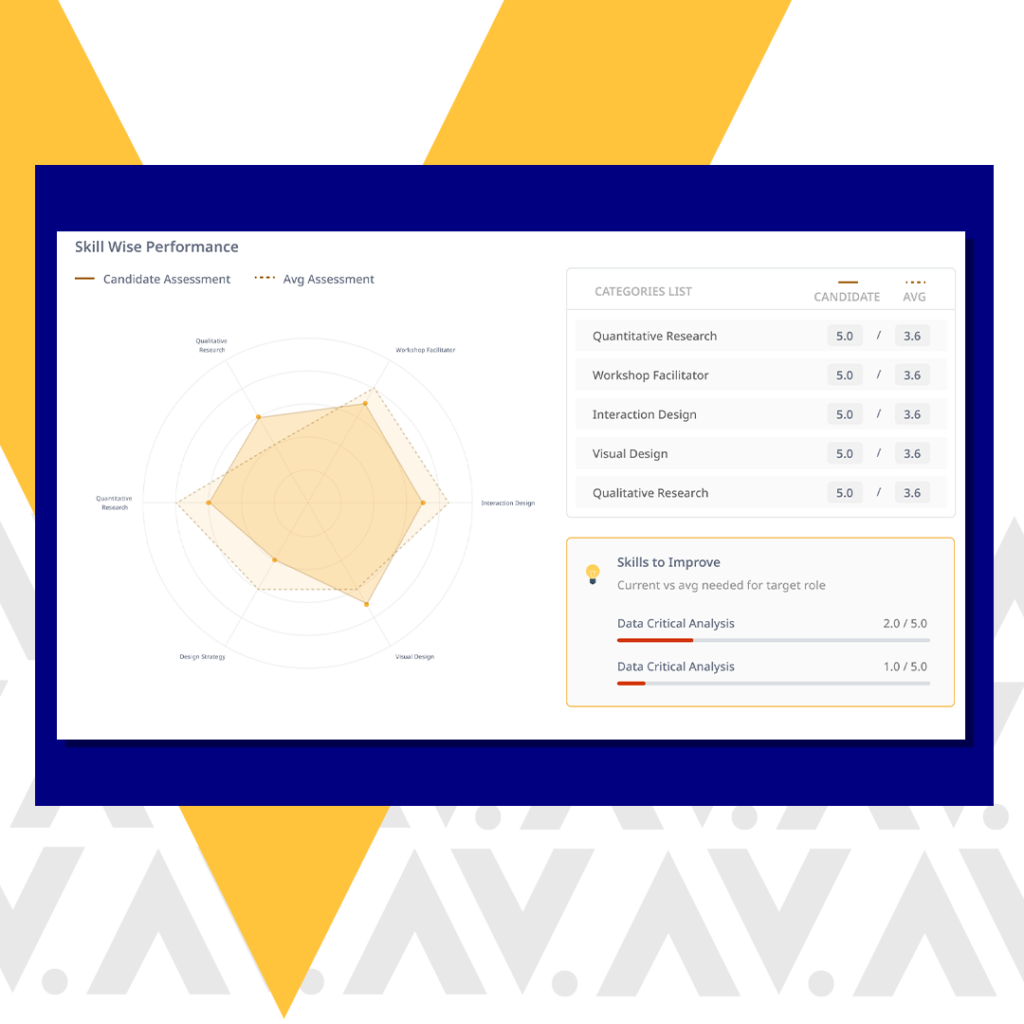 Choose Candidates in Harmony with Your Culture
Our Job Interviews Report unveils candidates' behaviors and emotions during interviews, simplifying the process of selecting those who resonate with your company's vibe.
Unlock Future Growth Roadmaps!
Our Video Interviews Report offers AI-backed candidate recommendations, strengths and weaknesses analysis, and future development plans for your employees.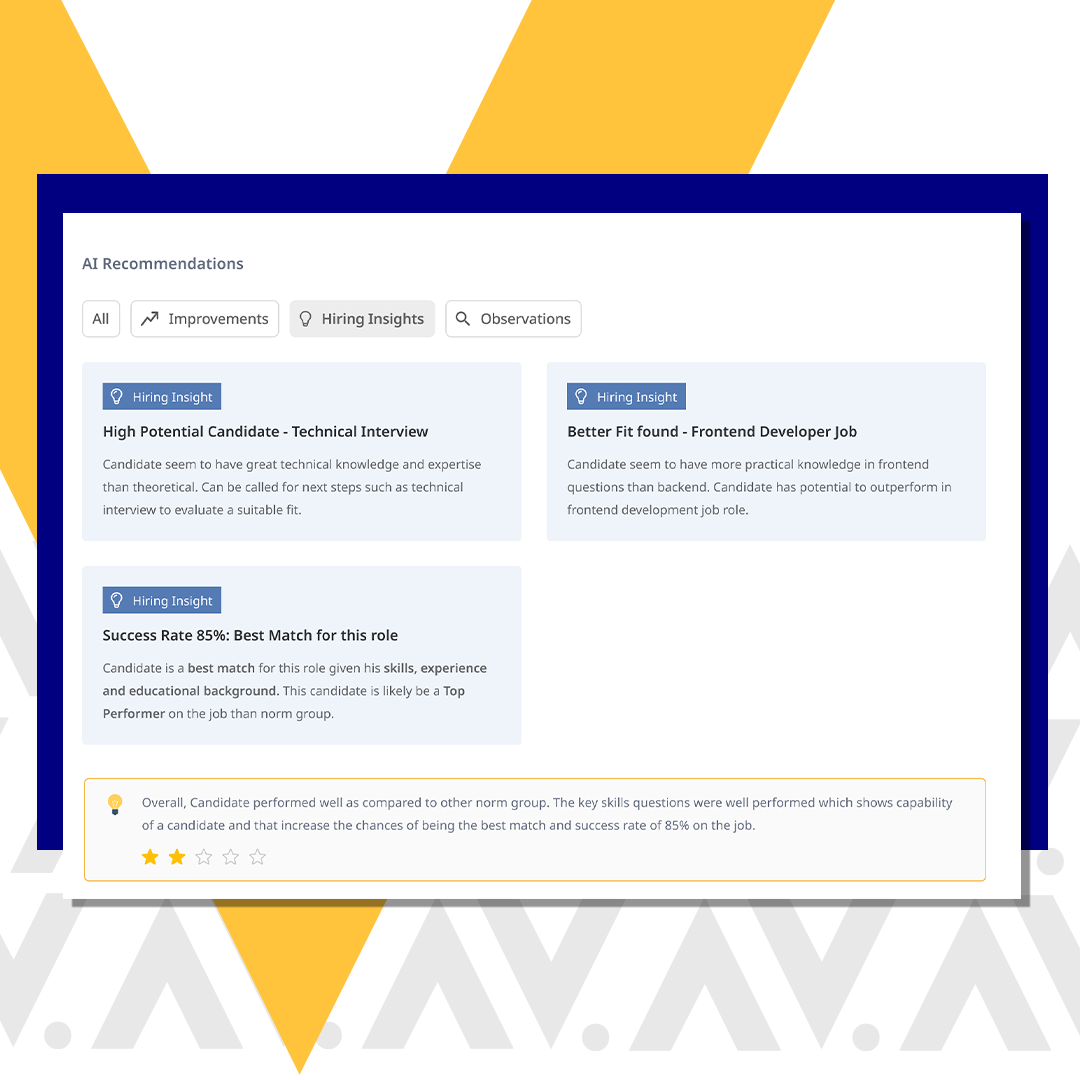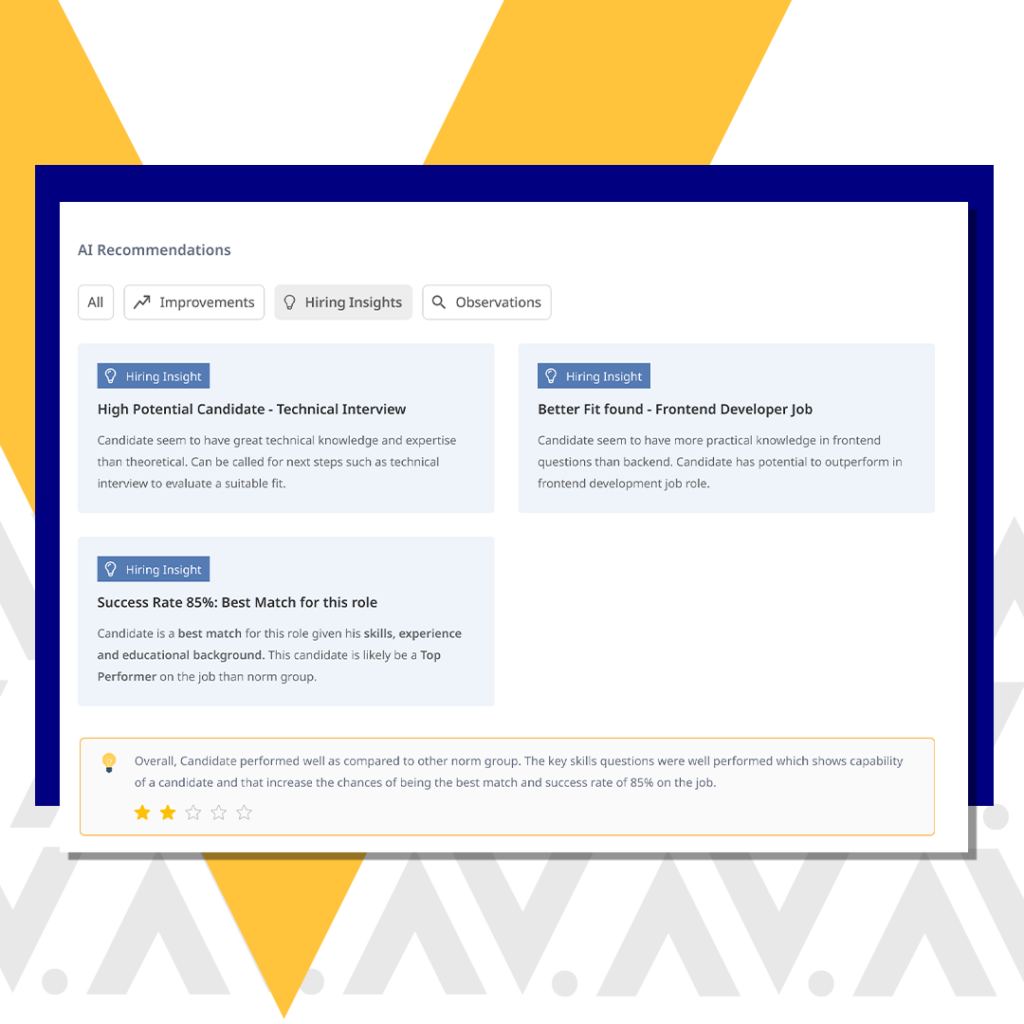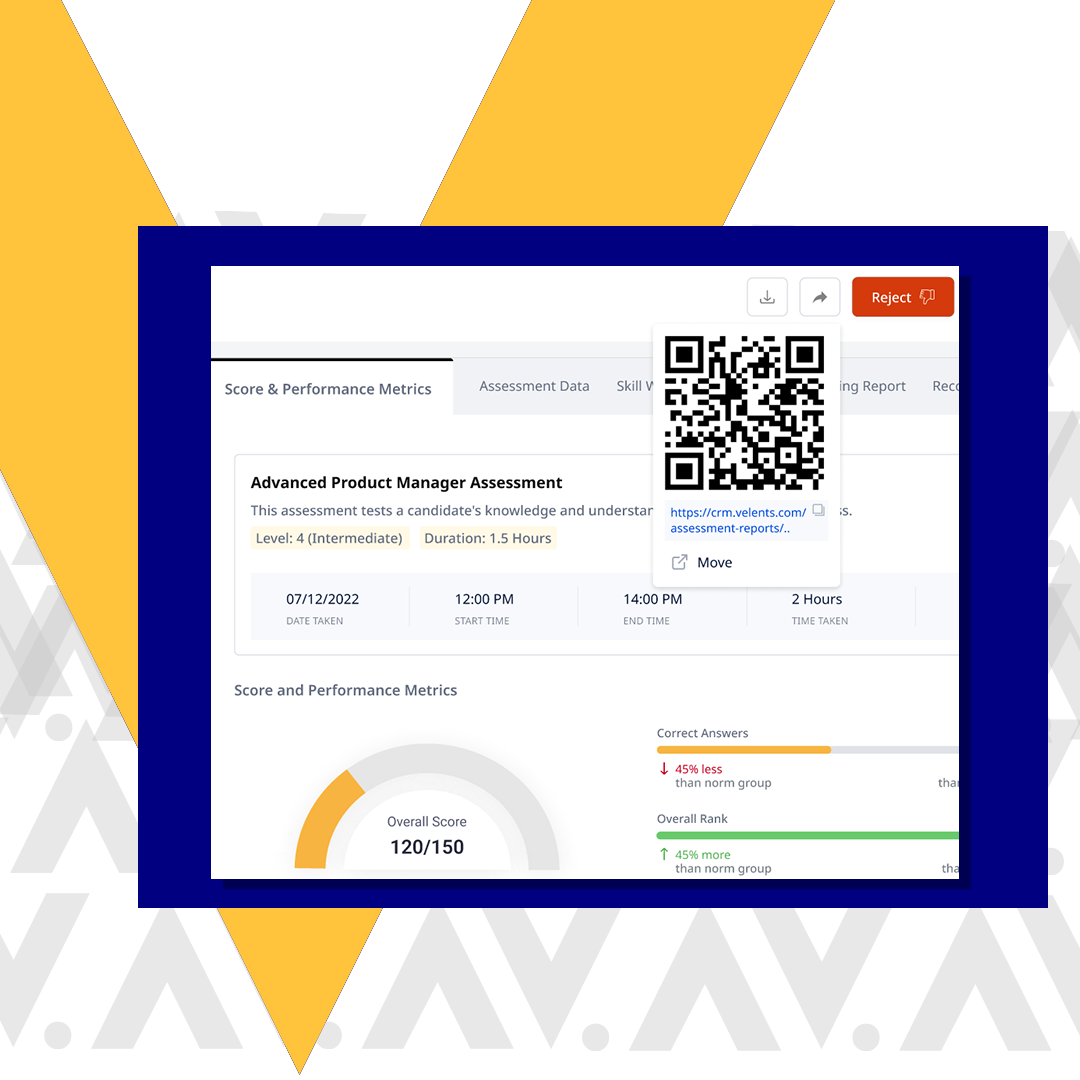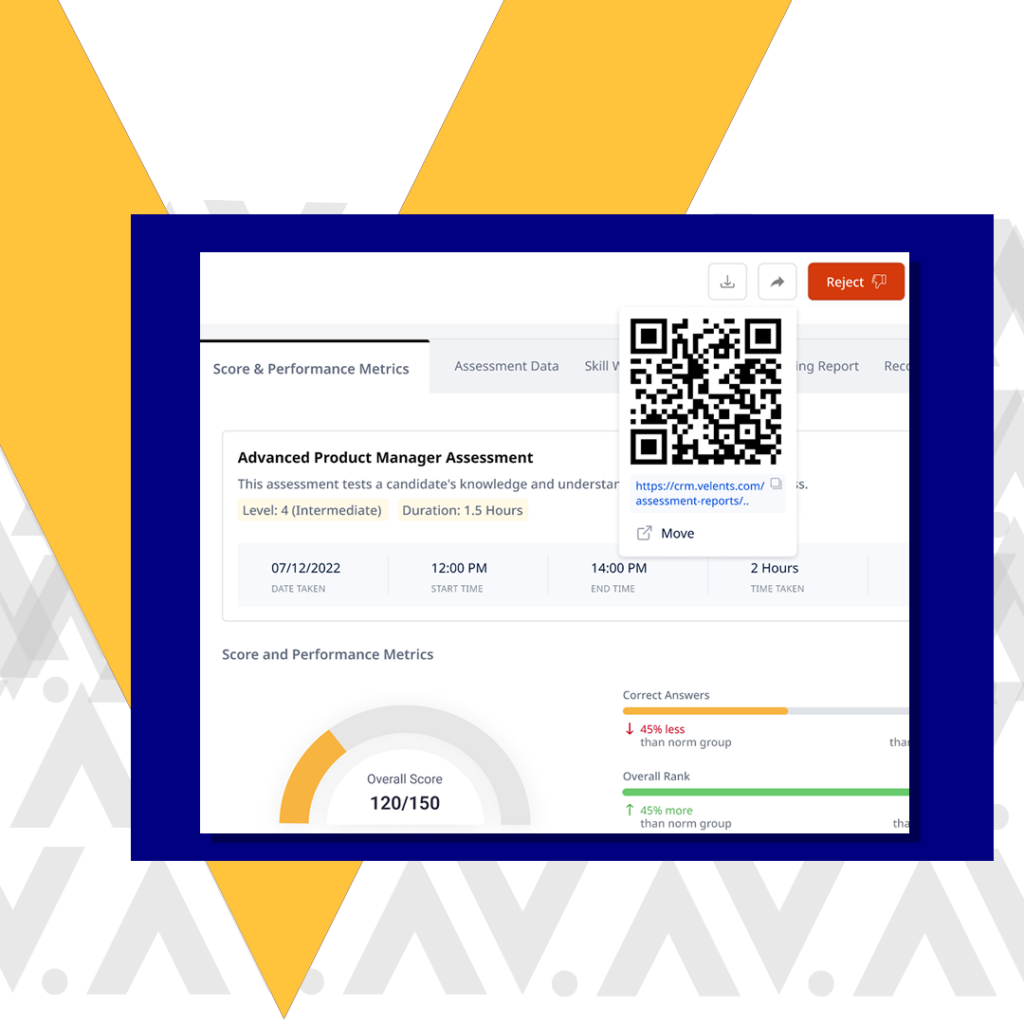 Seamless External Collaboration
Easily share the Job Interviews Report with clients and hiring managers, showcasing candidate skills and behaviors transparently to make data-driven decisions.
Revolutionize Your Hiring Process with Our AI-Powered Platform, Offering Efficient and Streamlined Recruitment Solutions.