Discover the most suitable and skilled candidates for your vacant positions.
Hire Using Scientifically-Backed Personality Assessments Powered By AI To Uncover Candidates' Preferences, Motivations, And Ability To Perform Efficiently.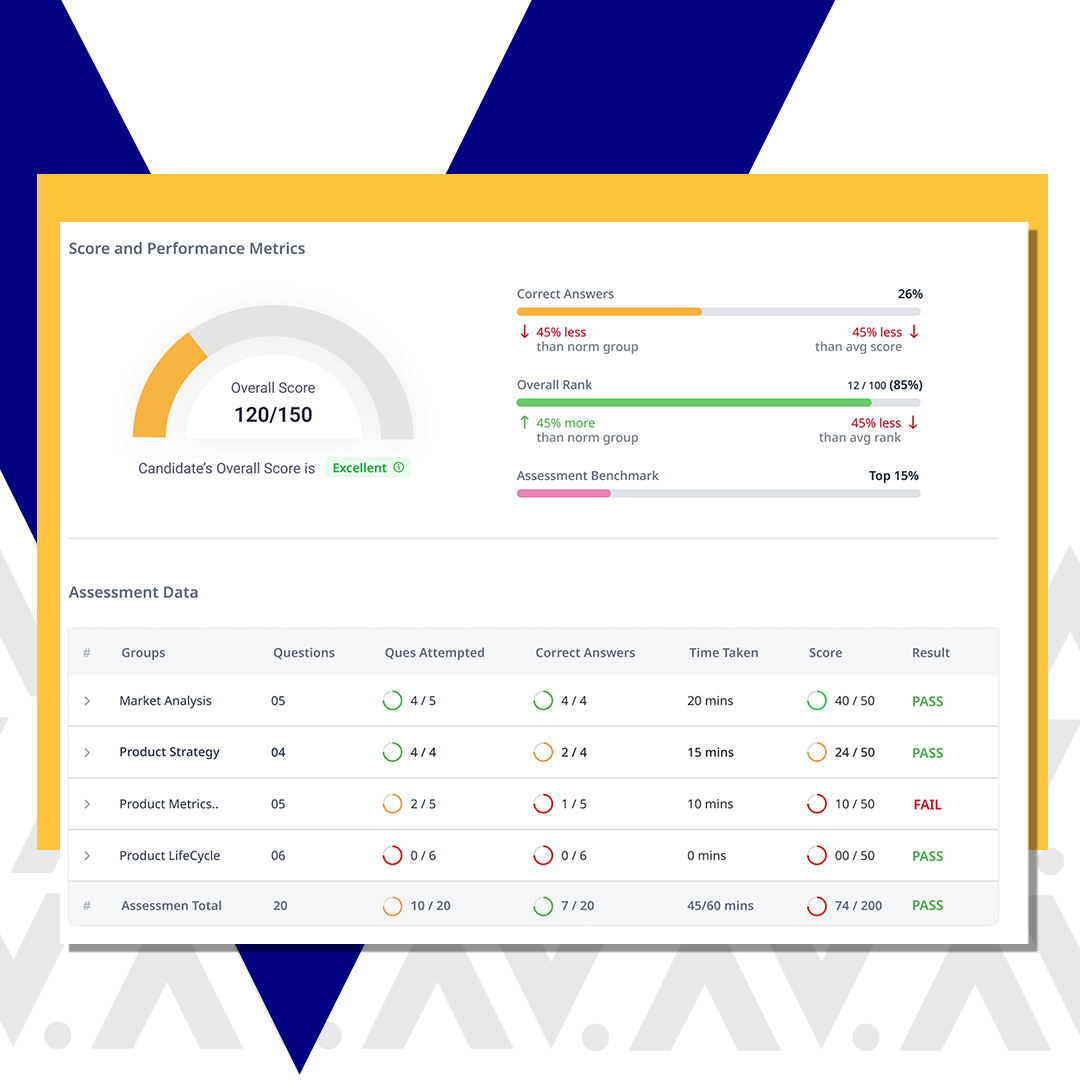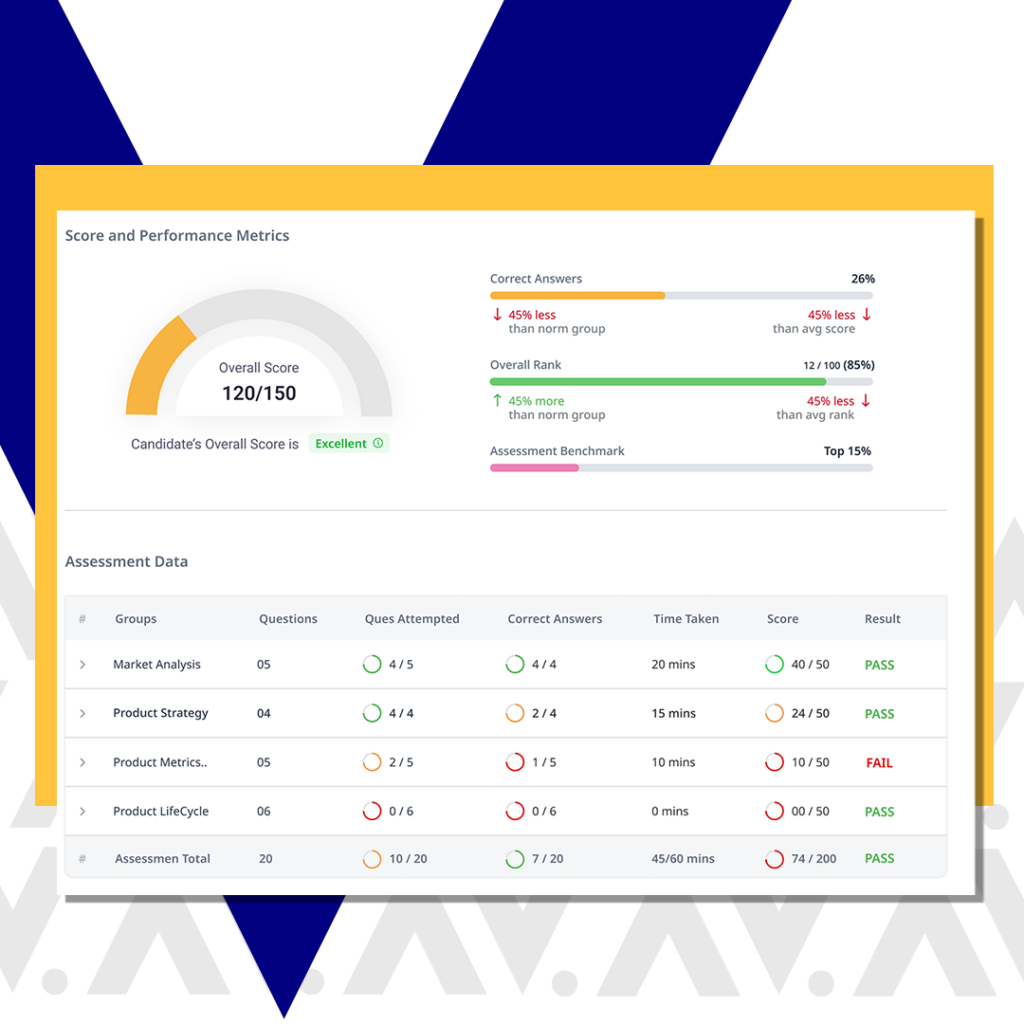 Proudly screened candidates for +1,340 companies
Discover the best-fit talent for your job openings with ease.
Our Assessments Provide A Comprehensive Evaluation Of Each Candidate's Personality, Skills, And Cognitive Abilities. By Uncovering Their Preferences, Motivations, And Work Efficiency, Our Tests Offer Valuable Insights Into Their Potential And Suitability For Success Within Your Organization.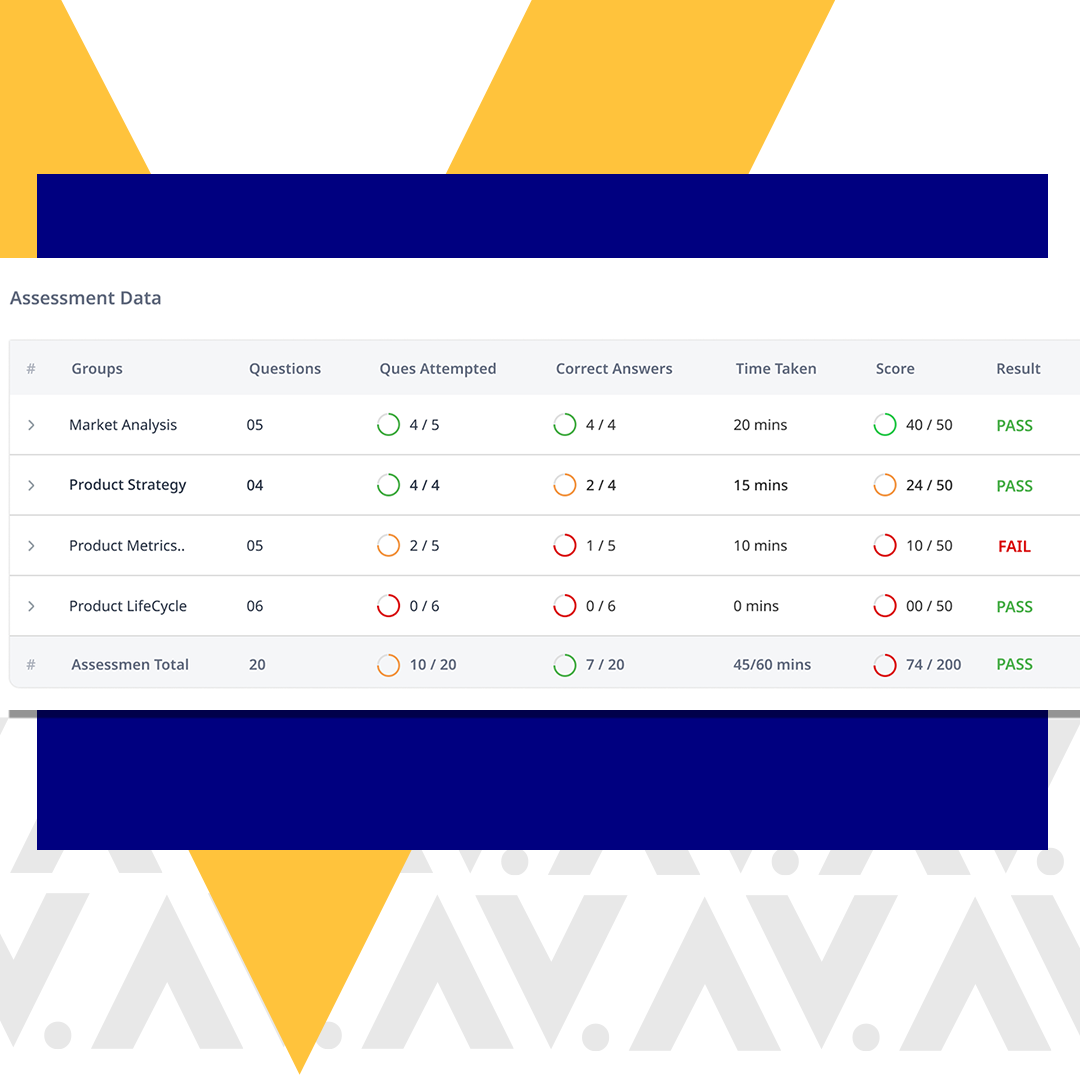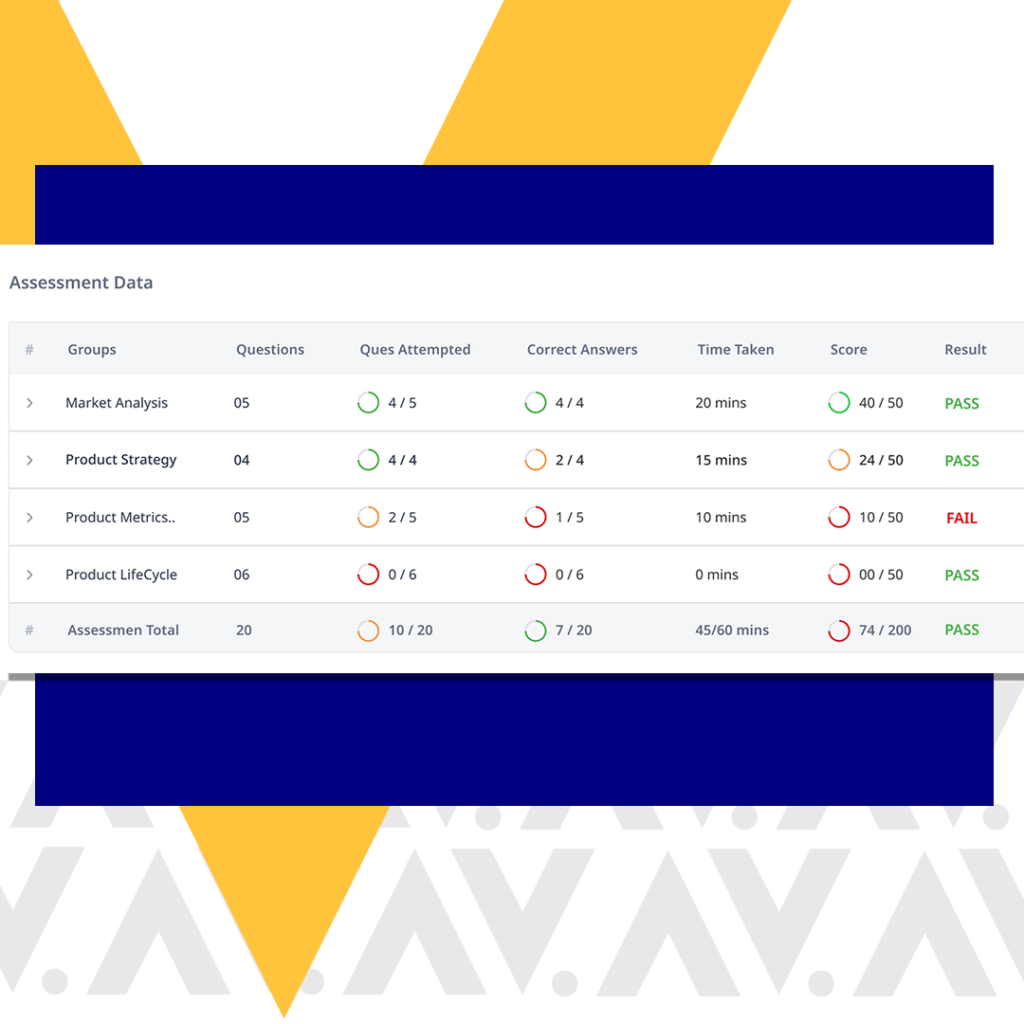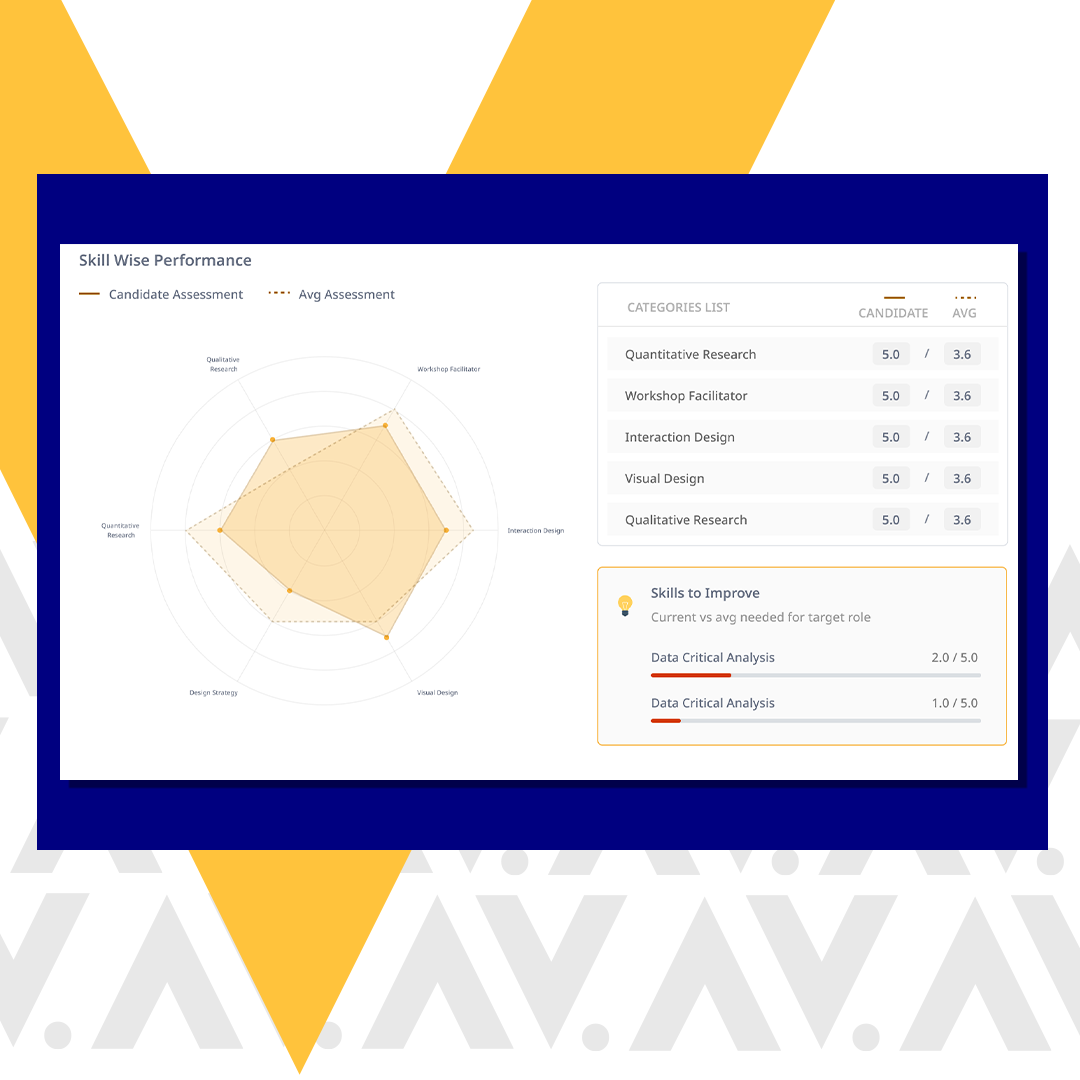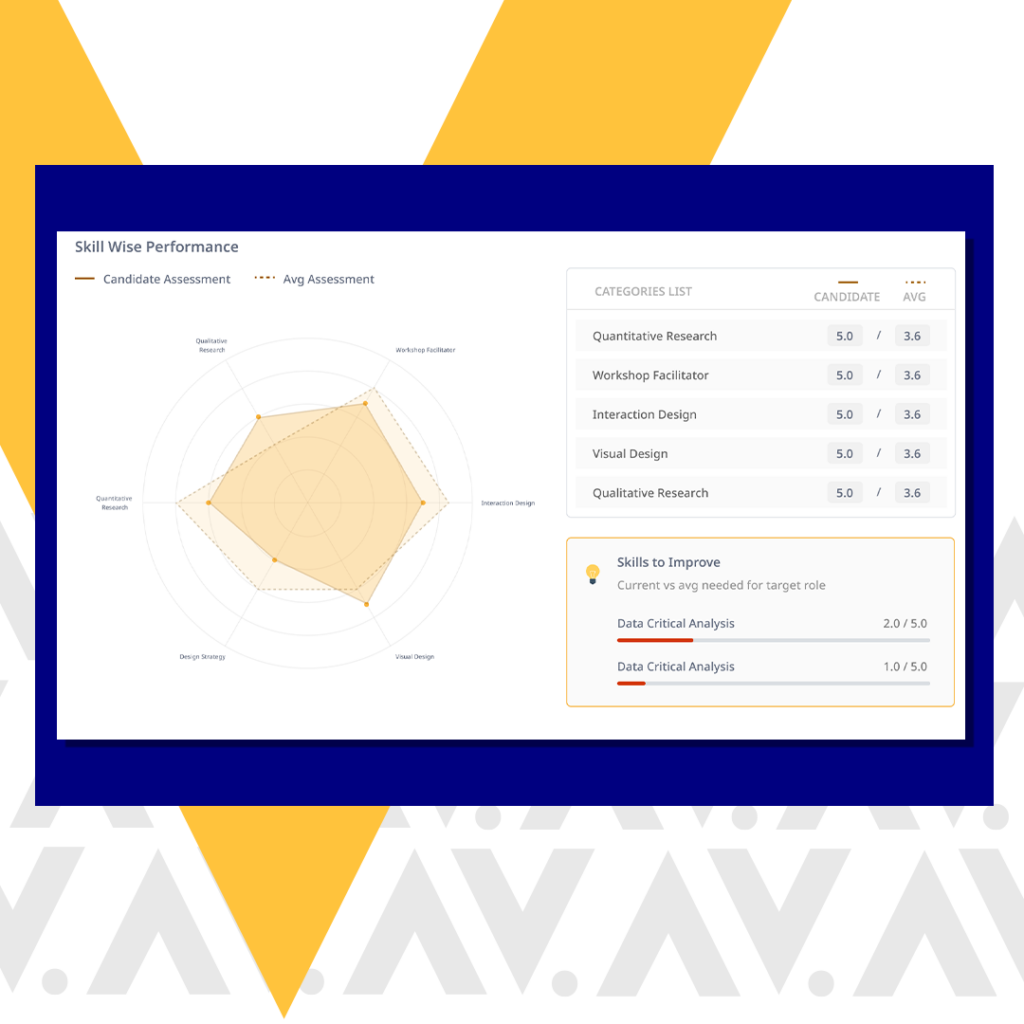 Eliminate Biased Hiring Decisions with Data-Driven Evaluation
Say Goodbye To Subjective Assessments Based On Behavioral Analysis And Emotions. Our Data-Driven Approach Ensures Objective Evaluations, Empowering You To Make Informed Hiring Decisions And Build A Diverse And Talented Team.
Random analysis falls short when it comes to converting complex data into measurable insights.
Unlike Subjective Assessments, Our AI-Powered Psychometric Analysis Considers Candidate Emotions And Influential Factors, Using Cutting-Edge Tools And Techniques To Overcome Psychological Complexities, Ensuring Confidence And Accuracy In Your Hiring Process.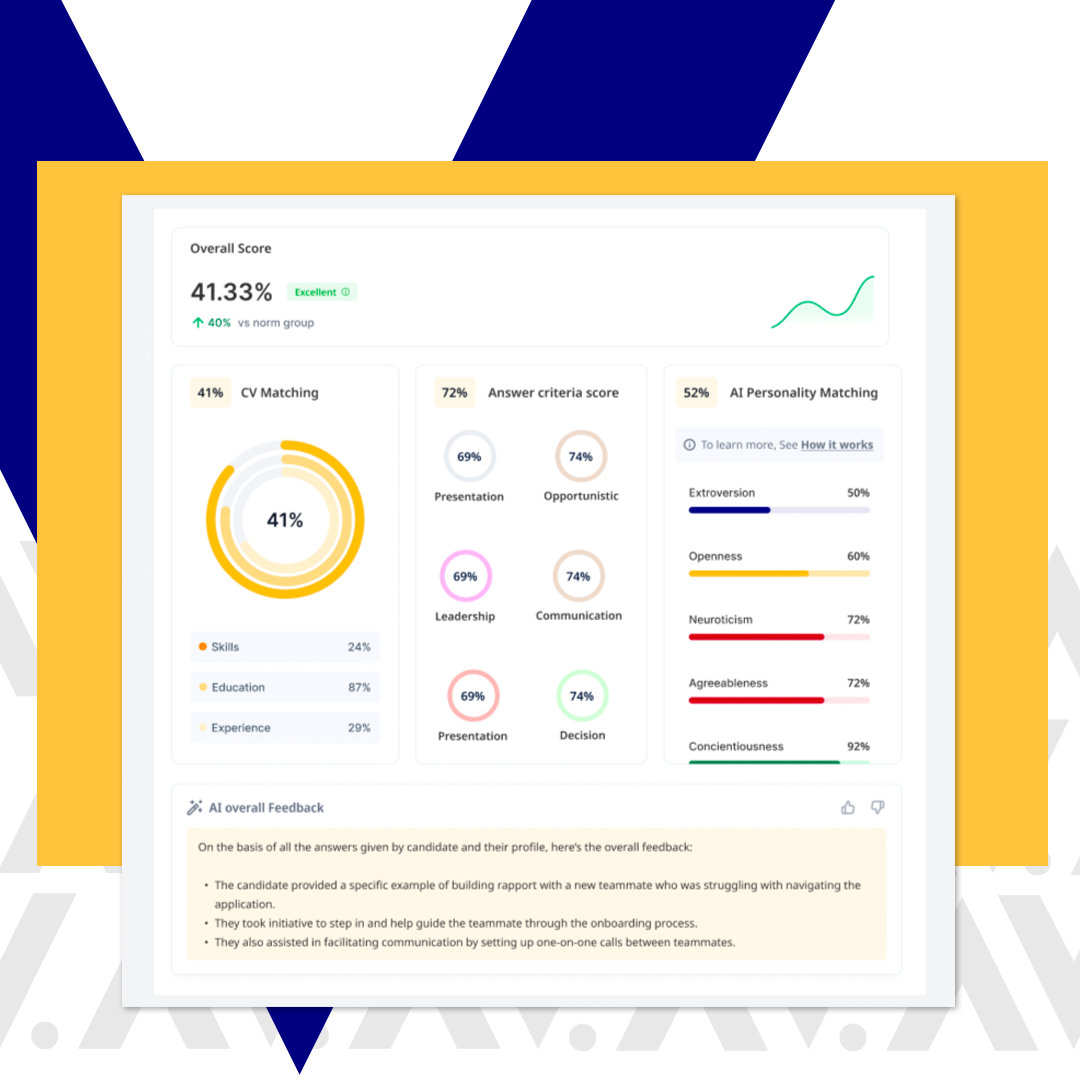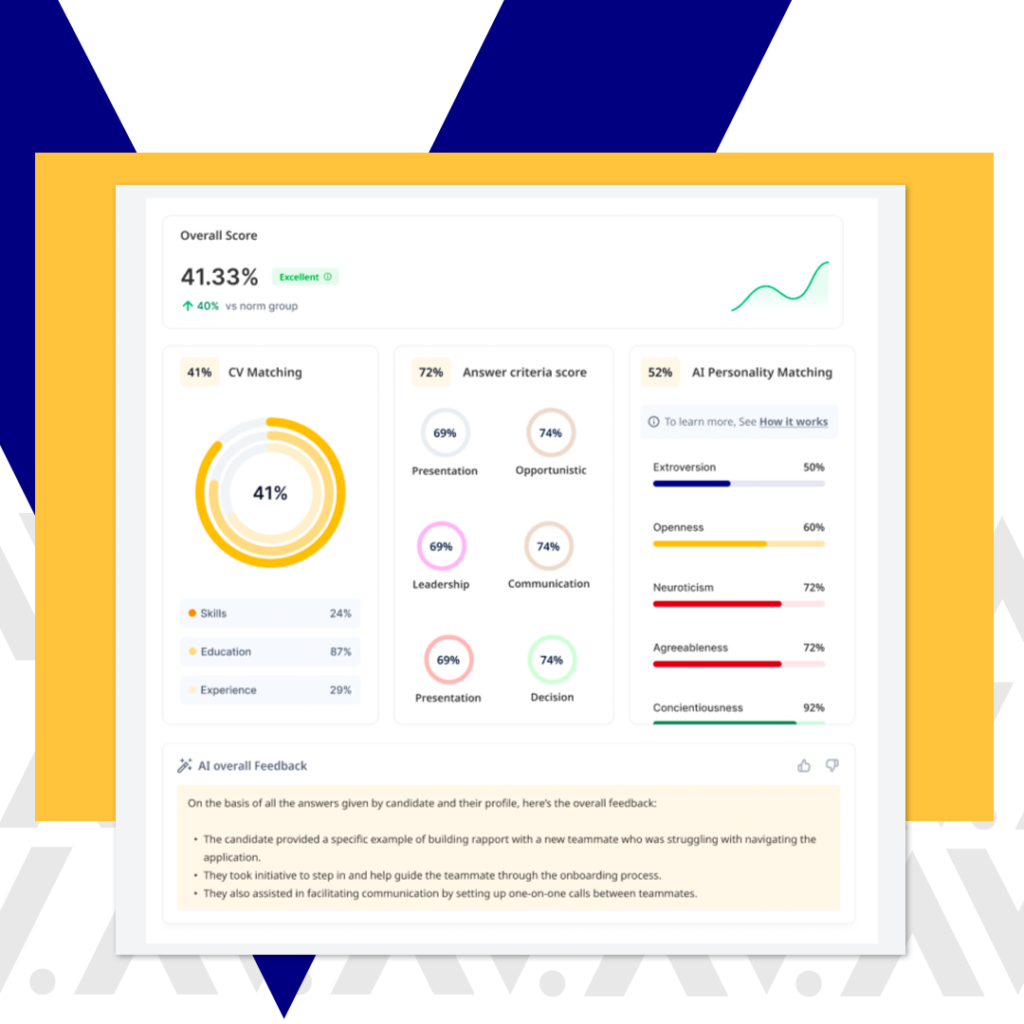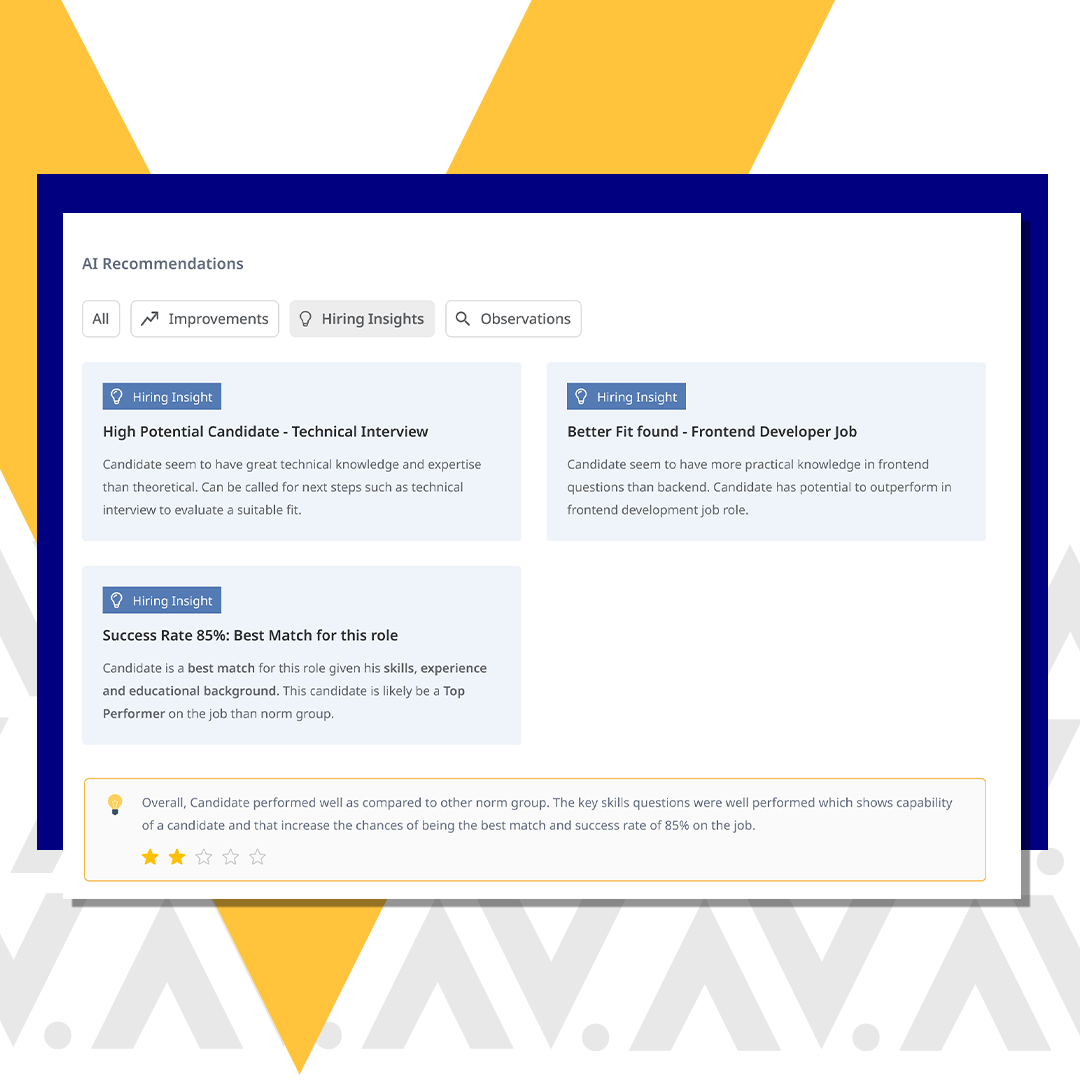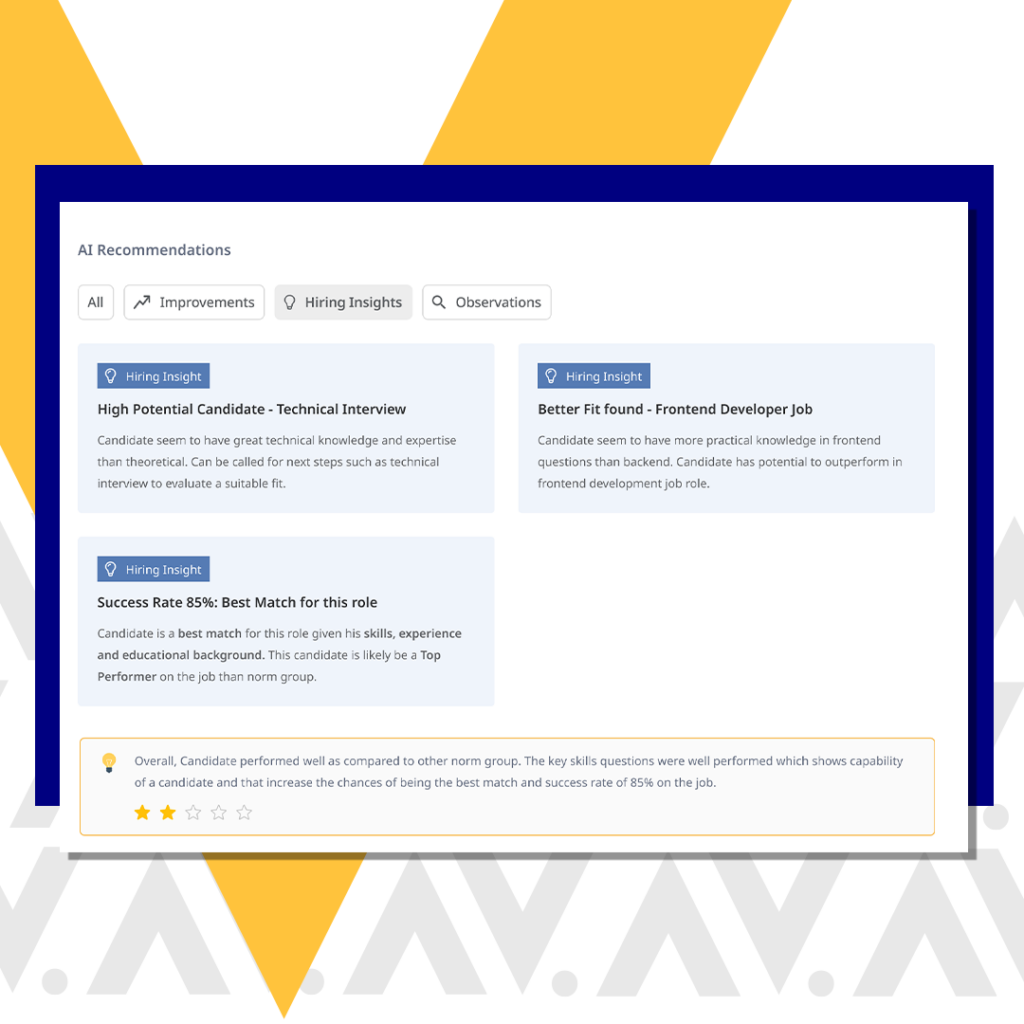 Evaluate Candidates in Minutes!
With Our Personalized Assessments, You'll Receive Instant, Concise Personality Reports For Candidates. These Reports Highlight Areas For Development And Provide Valuable Tips To Enhance Their Skills And Personal Growth. Leverage These Results To Elevate Hiring Quality.
We Analyze Candidates' Personality Traits Based On The Big Five Model, Which Measures Fundamental Aspects Of Their Personality, Including:
Gauging sociability, assertiveness, and preference for social interaction.
Assessing curiosity, imagination, and willingness to explore new ideas.
Assessing emotional stability, resilience, and response
to stress.
Evaluating organization, responsibility,
and work ethic.
Examining cooperativeness, empathy, and concern for others.
Ready to access top-notch tech talents without bias?