Revolutionize Your Hiring Process With AI-Enabled Video Interviews!
Elevate Your Hiring Process With AI-Powered Video Interviews, An Essential Component That Cannot Be Ignored Amidst Demanding Workloads And Job Responsibilities. Experience Faster And More Effective Evaluation Of Candidates, While Minimizing Job Biases.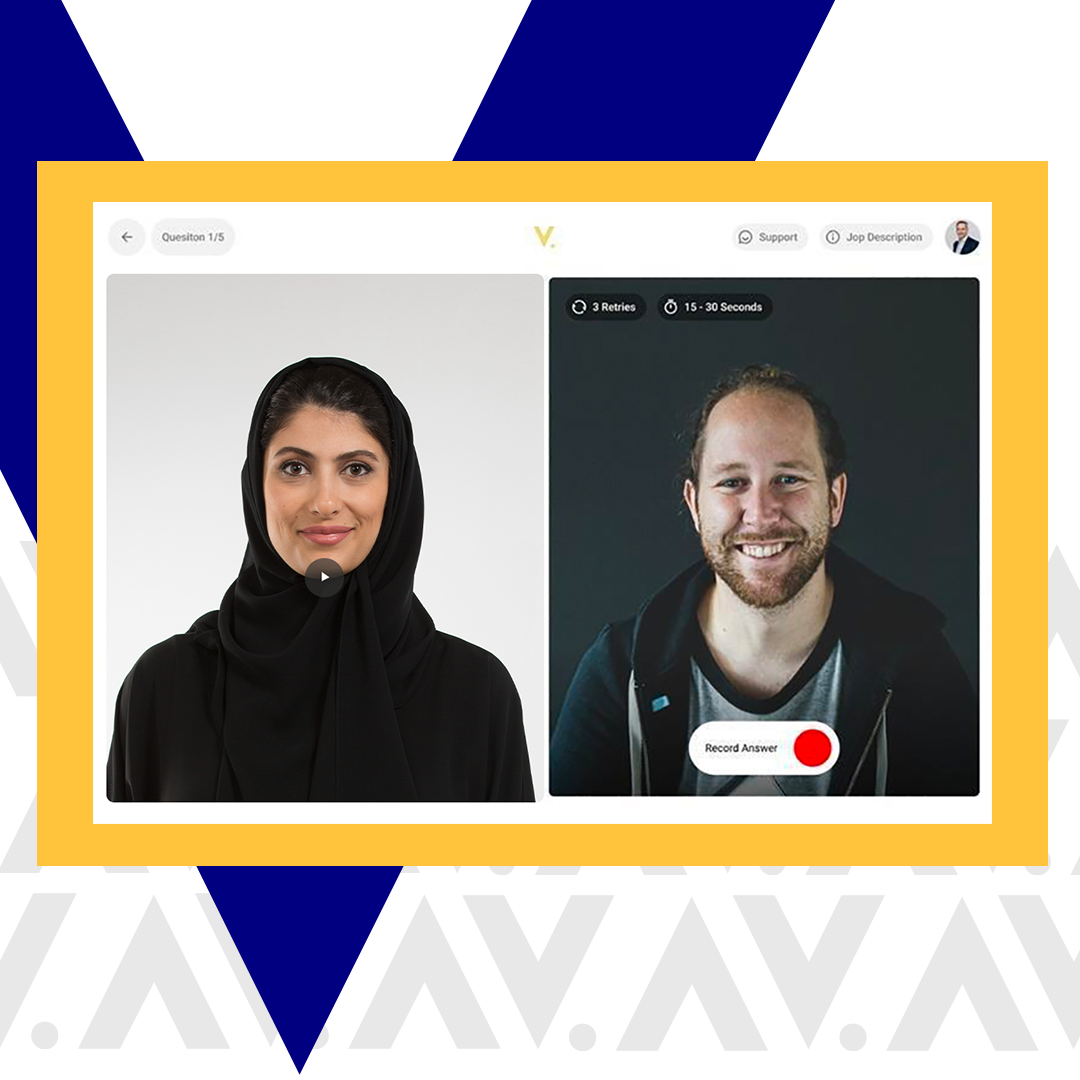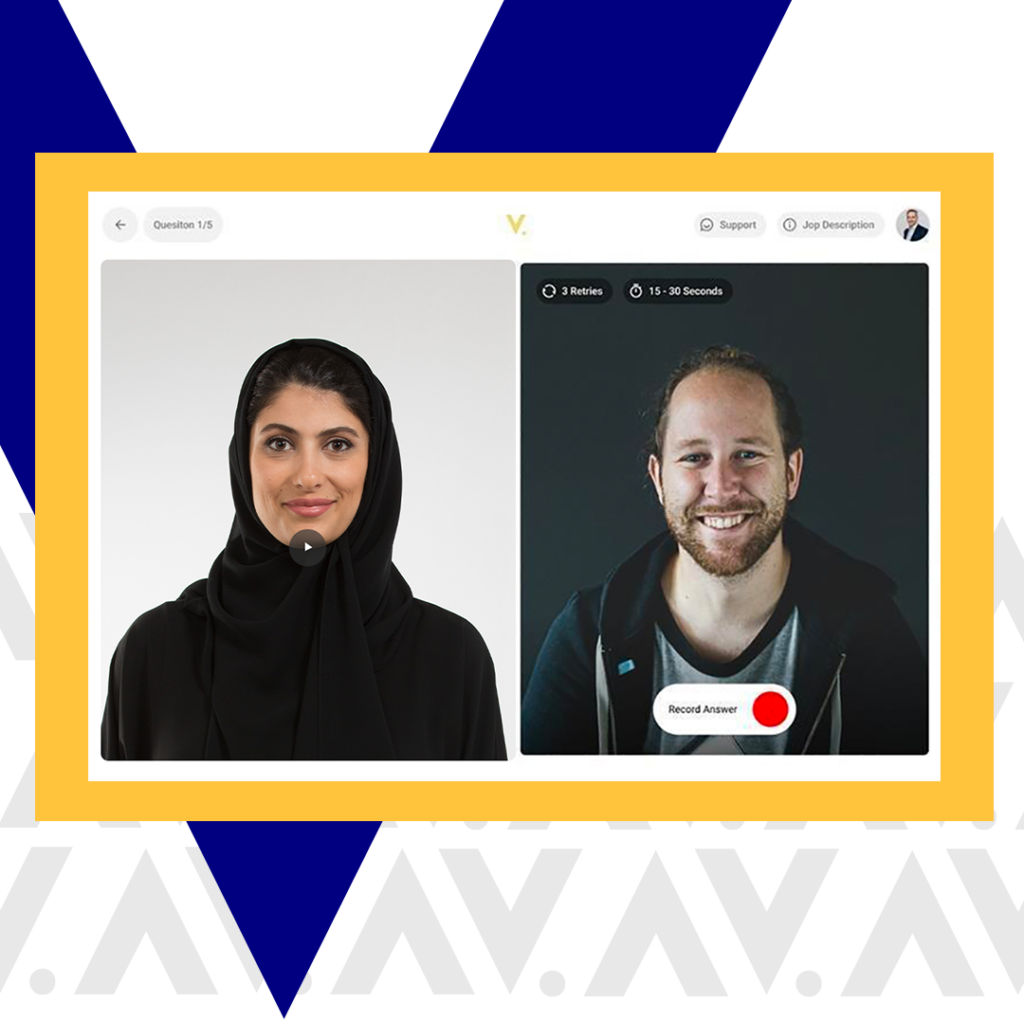 Proudly screened candidates for +1,340 companies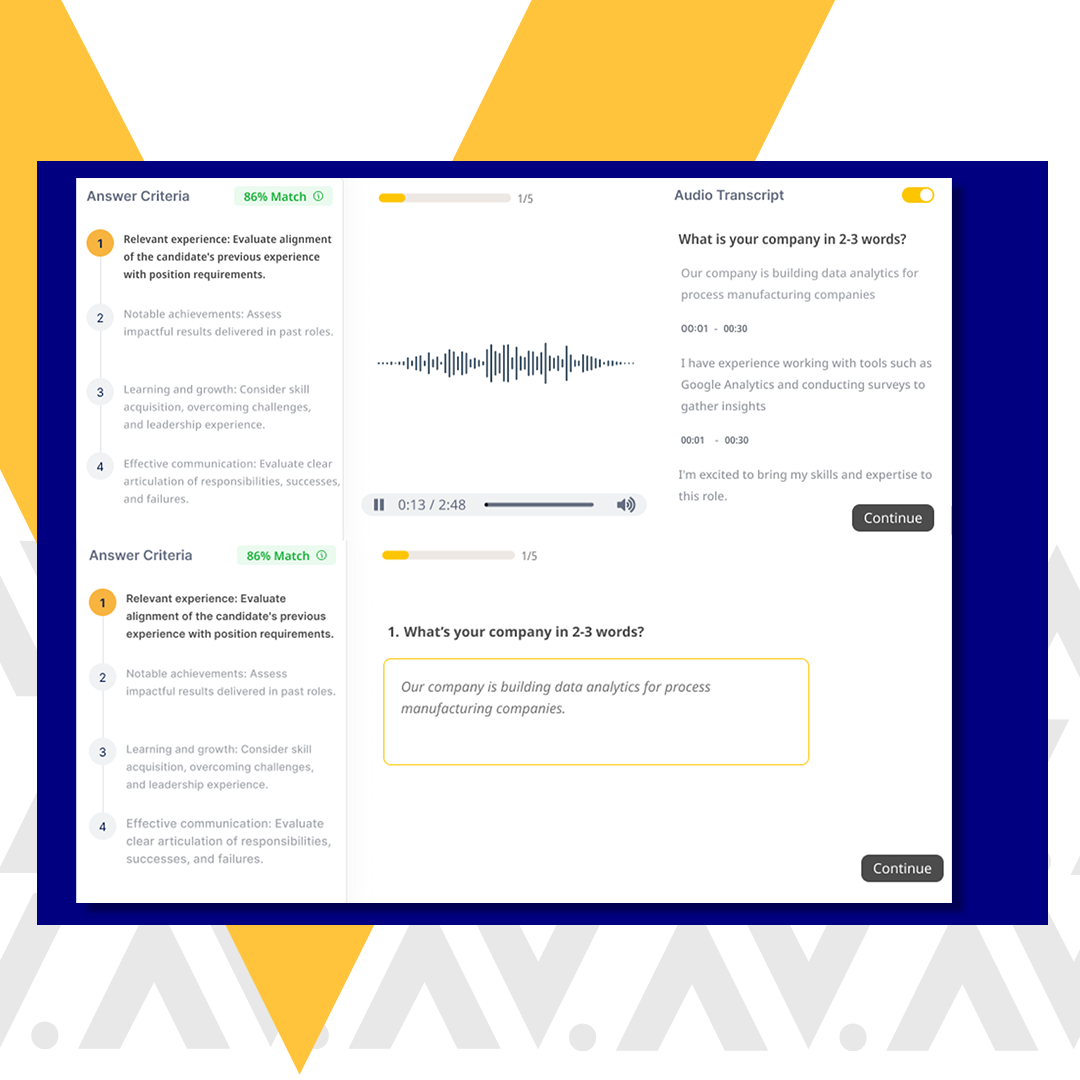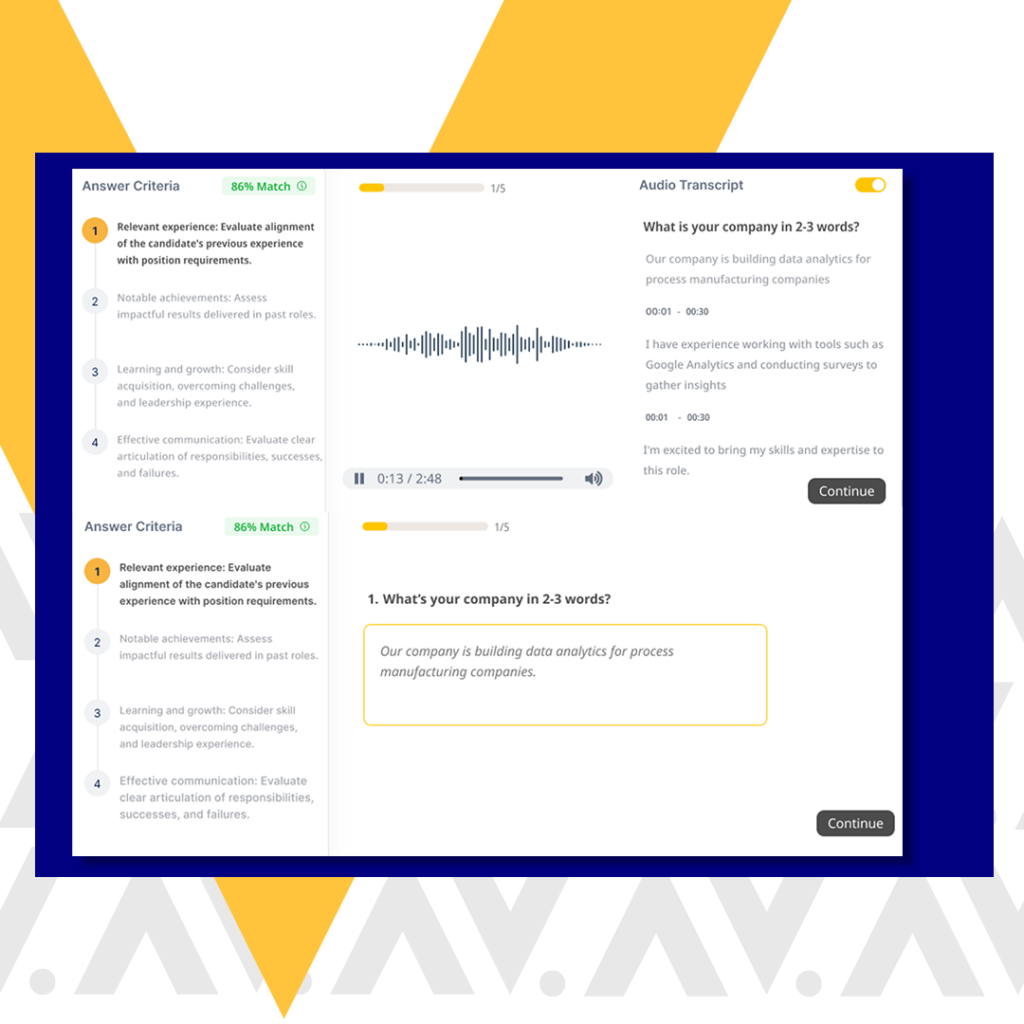 Accurate measurement of candidates' skills
A comprehensive repository of critical questions across various skill sets, meticulously curated by specialized experts from diverse fields. This equips recruitment departments to make more informed, data-driven hiring decisions with ease
Prepare the interview… receive the report… hire.
Move away from resume-based hiring, select from thousands of skill-based questions, and create automated interviews in seconds. Empower your hiring team to easily craft interviews, providing candidates with a fair and unbiased experience.
Resumes Alone Fall Short. Our AI-Powered Video Interviews Offer More Than Structured Conversations And Organized Reports. Experience Comprehensive Psychological Evaluations, Data-Driven Analysis, And Candidate Response Assessment Aligned With Job Requirements.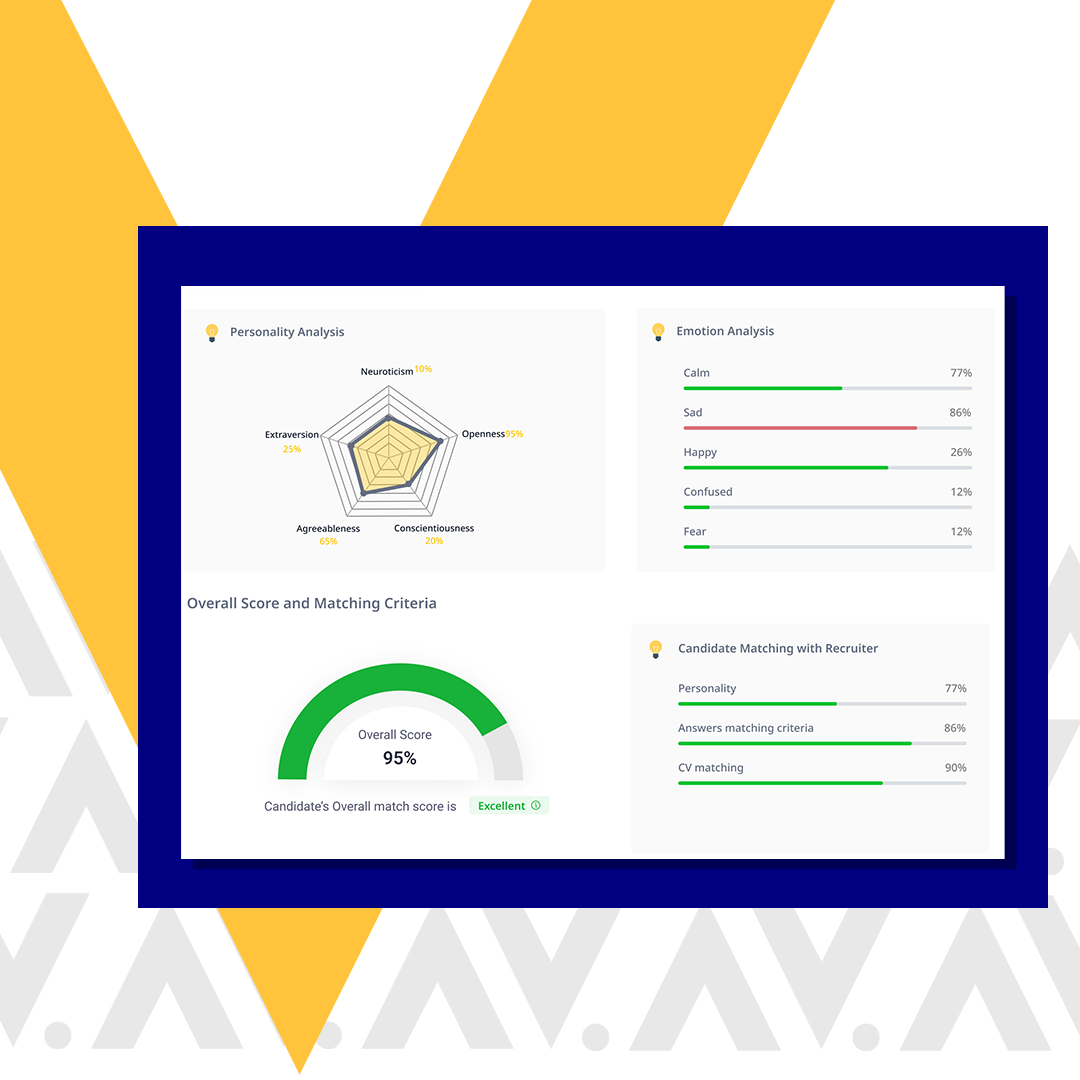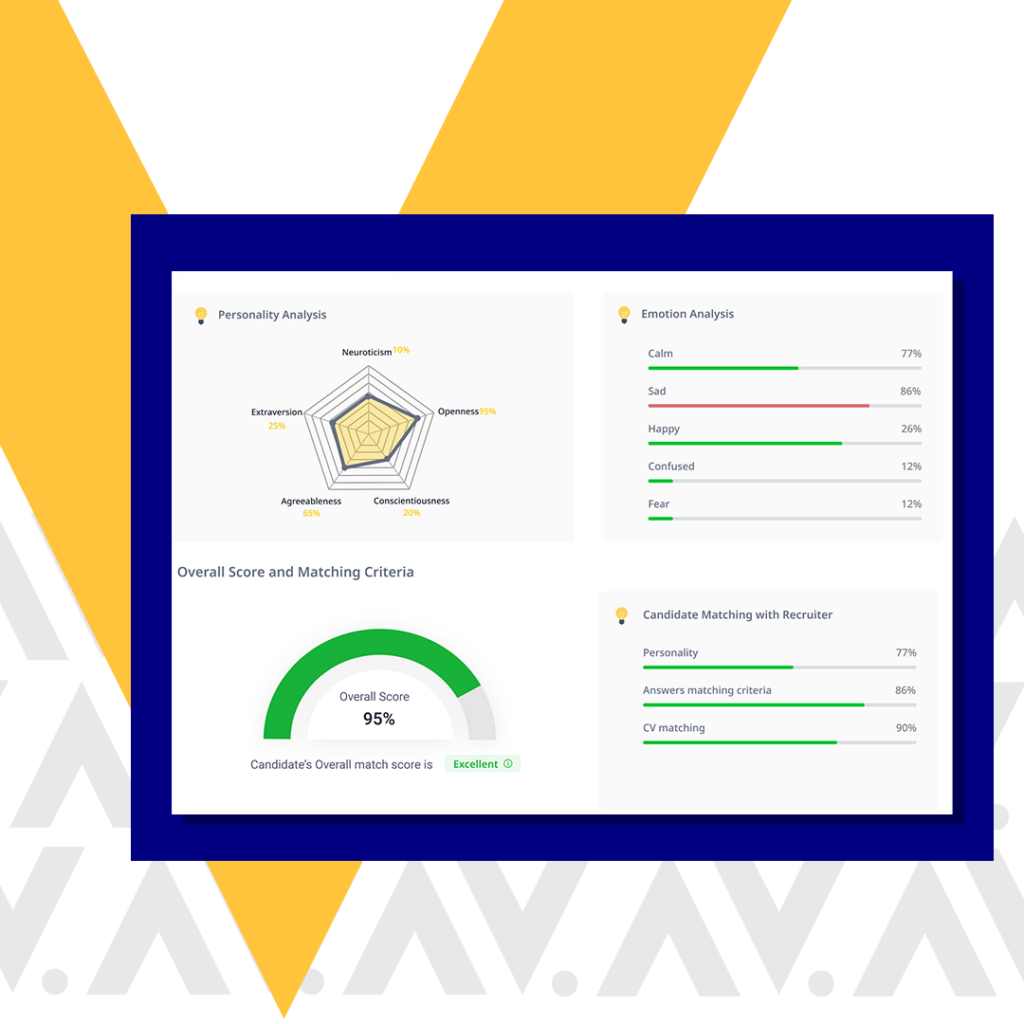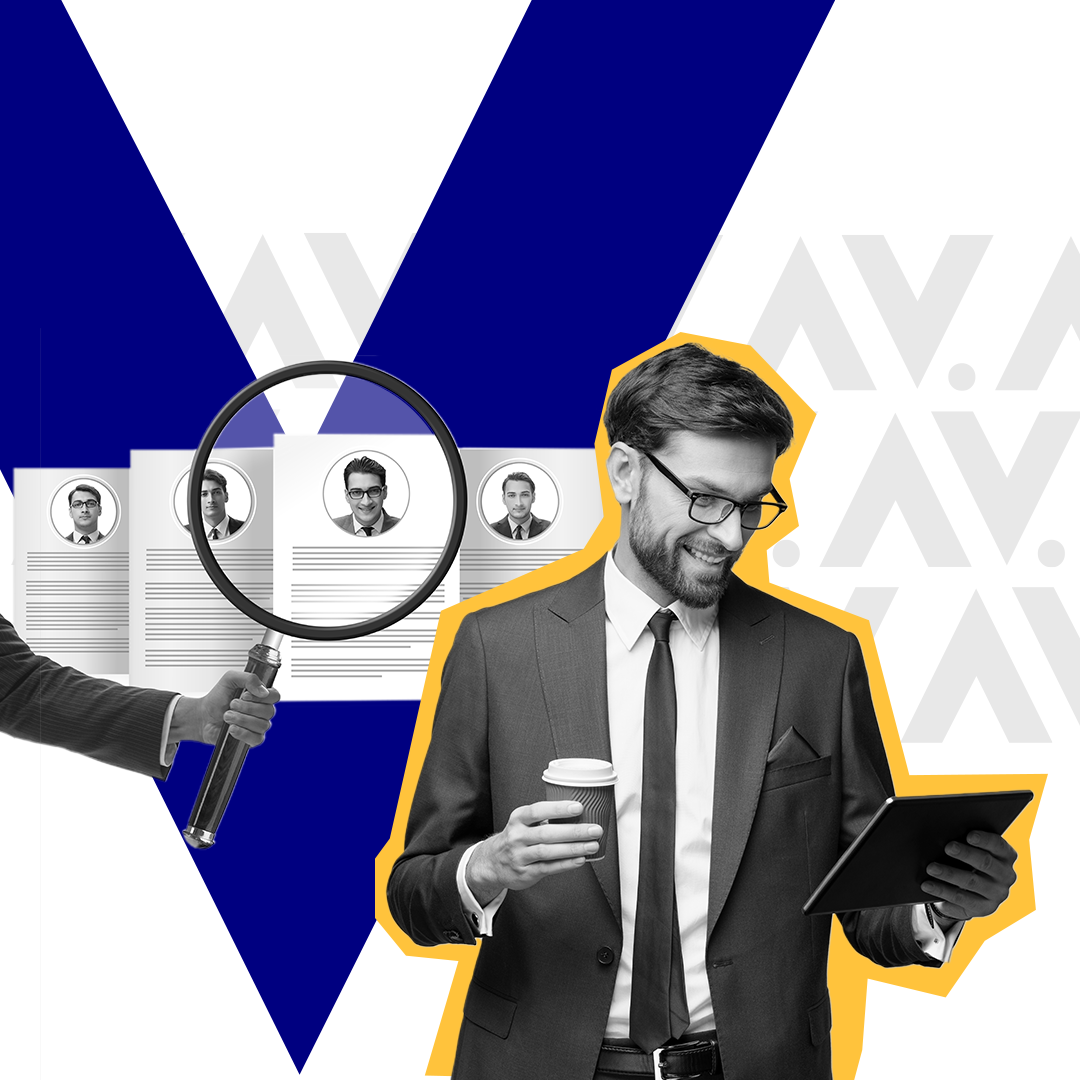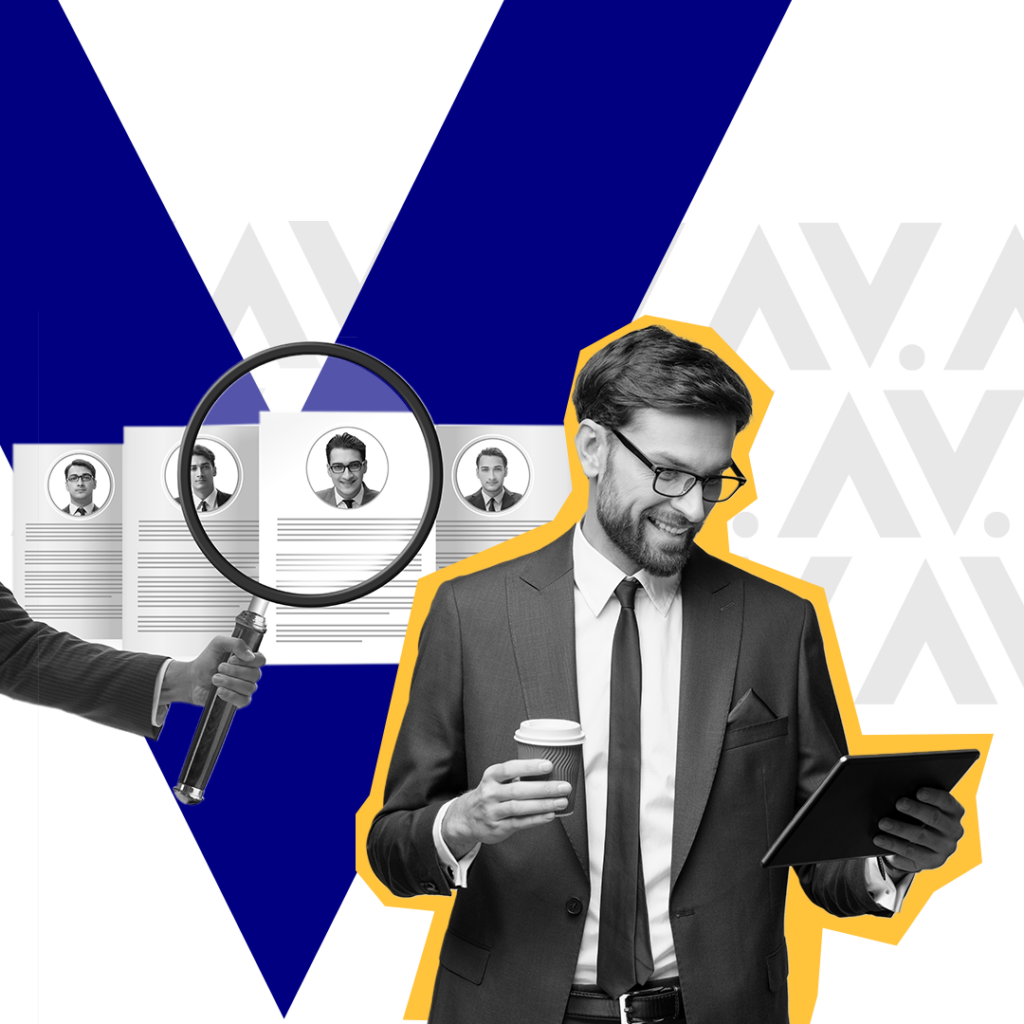 Effortless and Impartial hiring
Hire the best talent for your vacant positions effortlessly and enhance the value of the time typically wasted on unnecessary initial interviews. Focus on what's important.
Comprehensive Smart Hiring to Accelerate Processes and Enhance Talent Acquisition Through AI Screening, Interviews, and Assessments.
Get more suitable candidates for your job openings effortlessly.