Deliver In-Depth Skill Insights to Your Clients, Not Just Resumes!
Provide precise and comprehensive reports on candidates' job-specific and technical skills, along with tailored training suggestions, and break free from resume-driven hiring.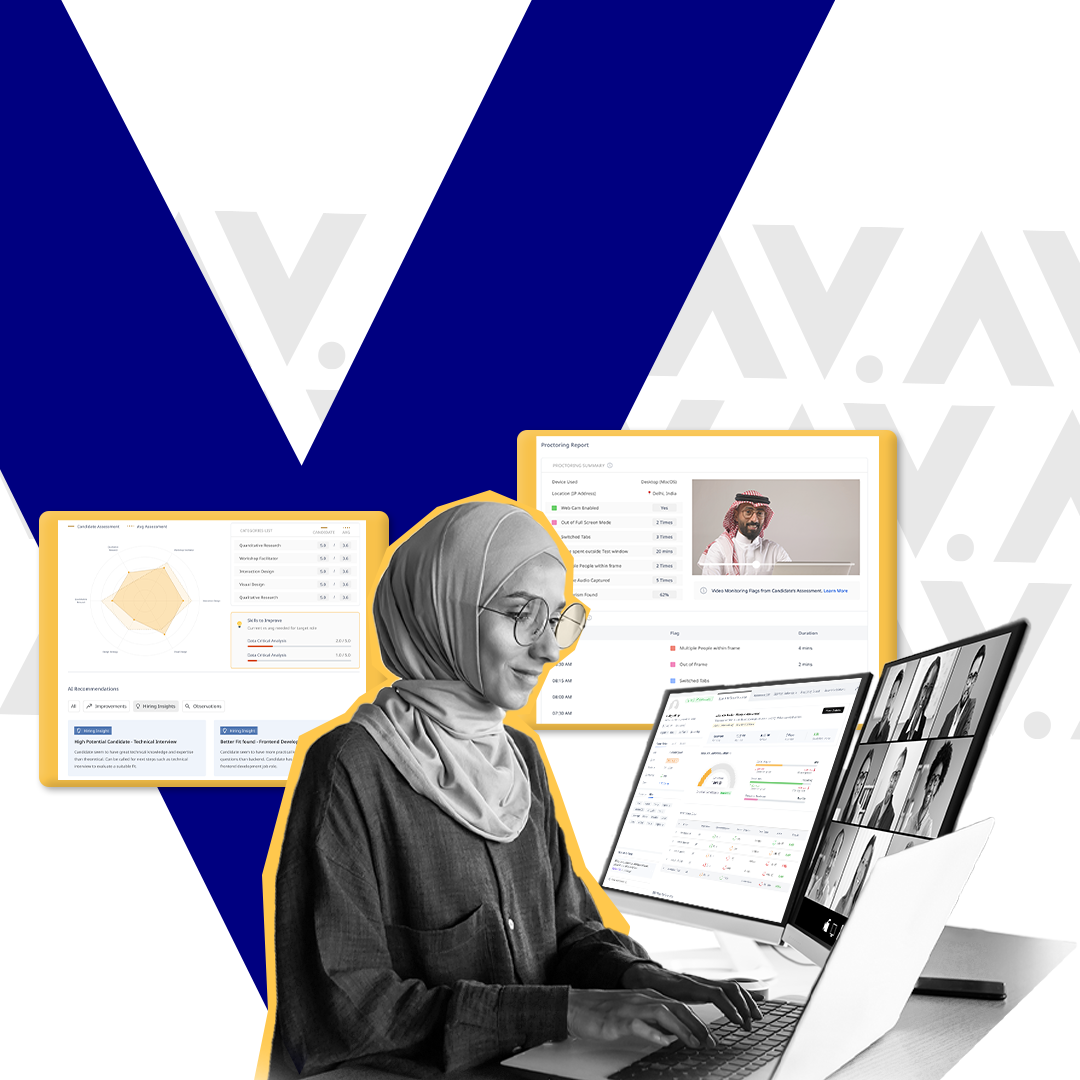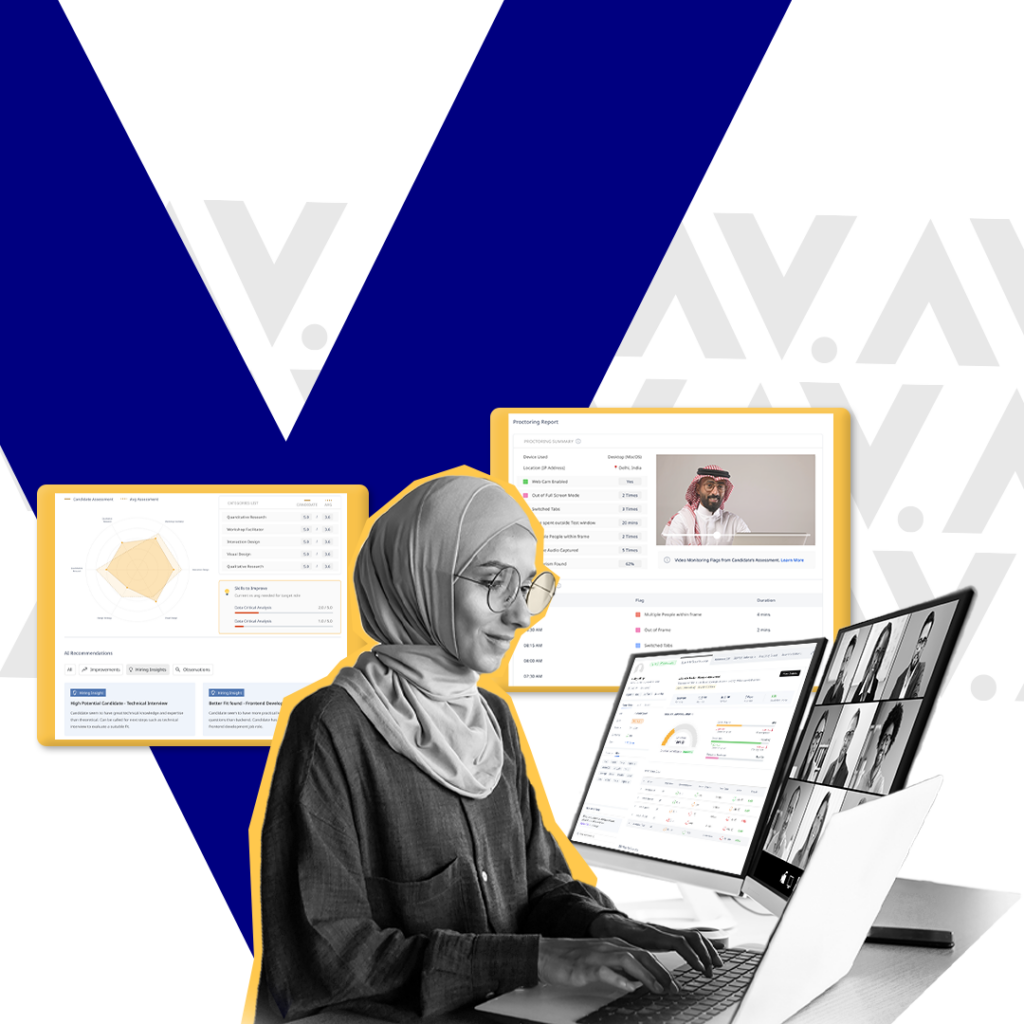 Unlock Data-Rich Insights Beyond Resumes
Recruit the Supreme Skillset!
Our Skill Analytics, as seen in the Skills Assessment report, unveils the top-skilled candidate among the rest. Dive into detailed skill breakdowns within the job role, make head-to-head comparisons, and cherry-pick the ideal match!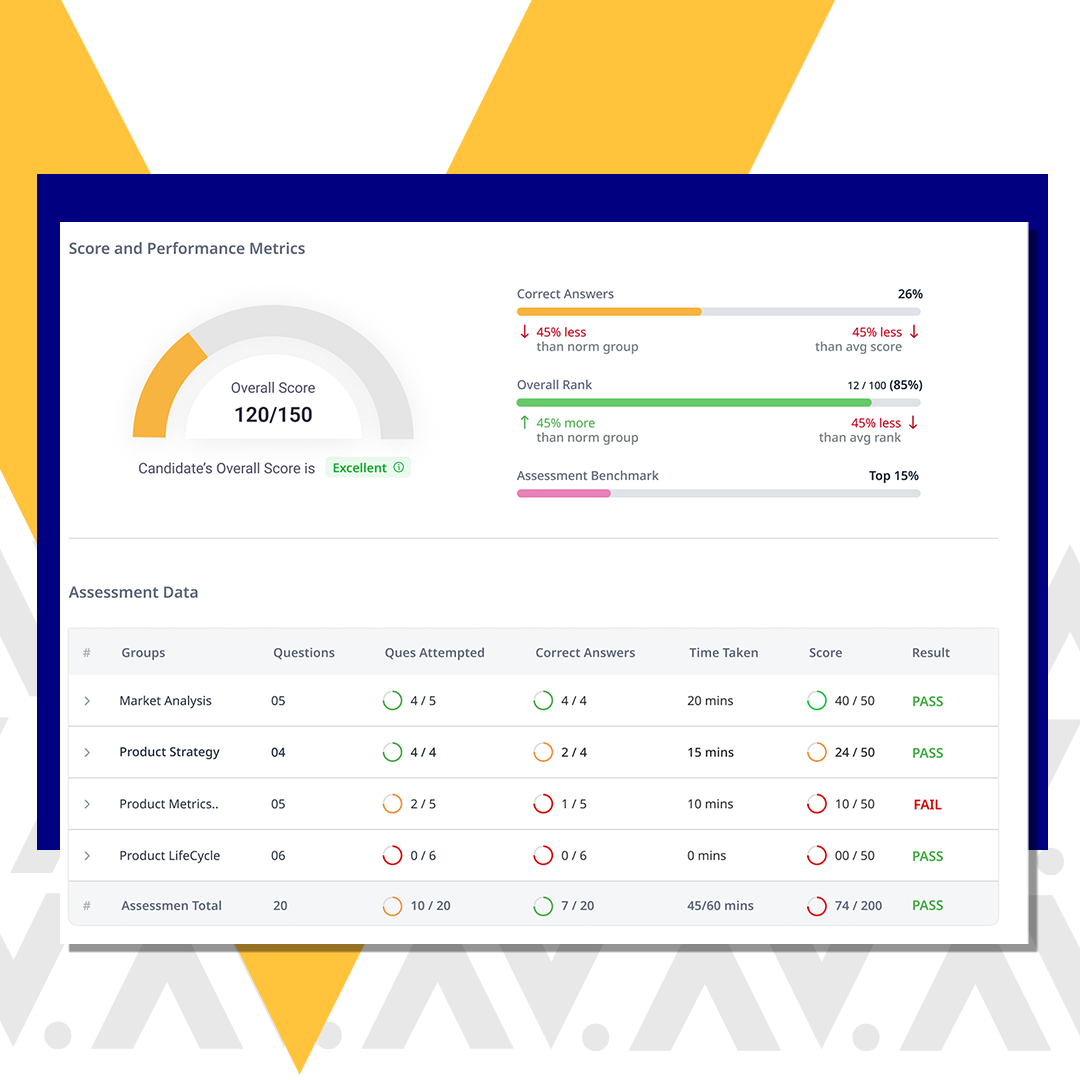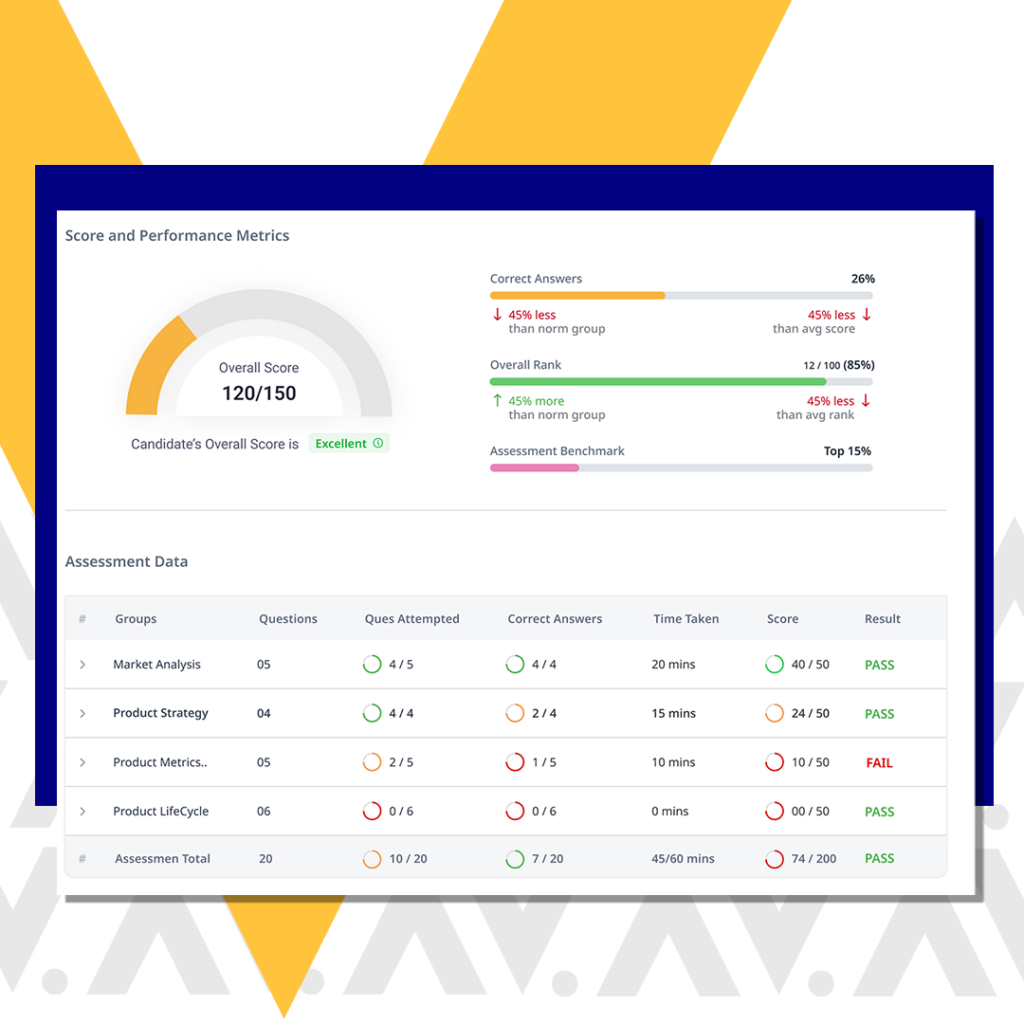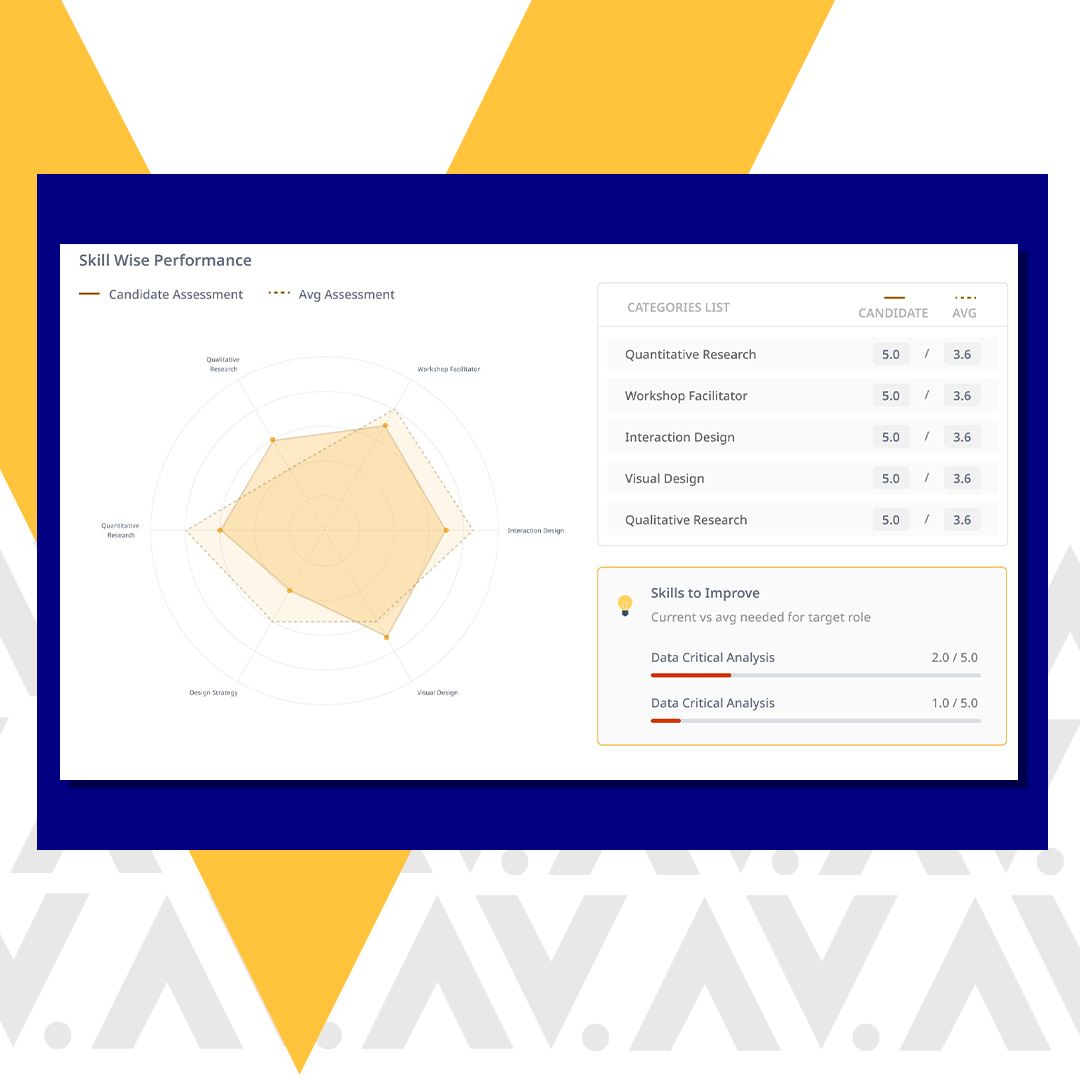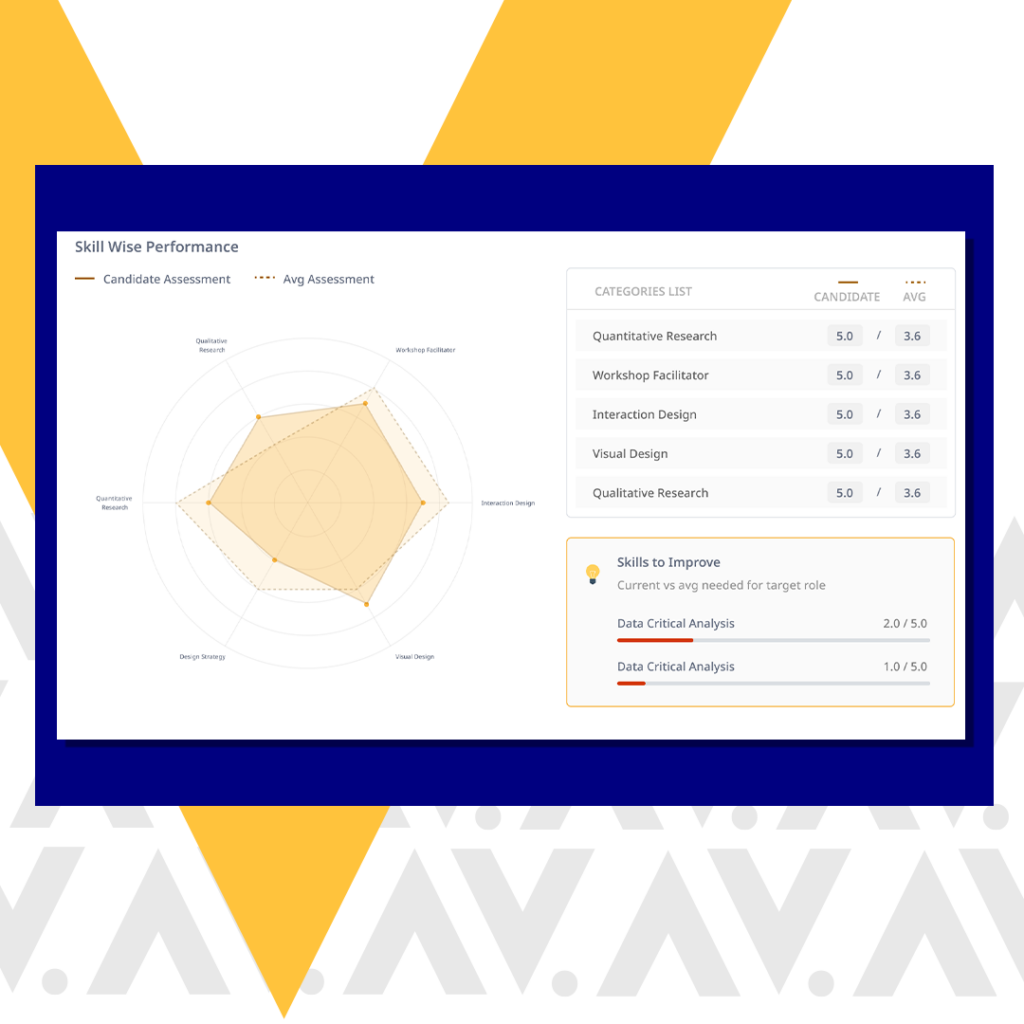 Unlock Future Growth Roadmaps!
The Skills Report isn't just about the past; it offers AI-backed insights into candidate skills, areas for improvement, and suggests future development plans. Your roadmap to perpetual growth!
Assessment Integrity Guaranteed!
Our Assessment Report ensures the integrity of the evaluation process by detecting cheating attempts and fraud, ensuring the candidate's honesty throughout.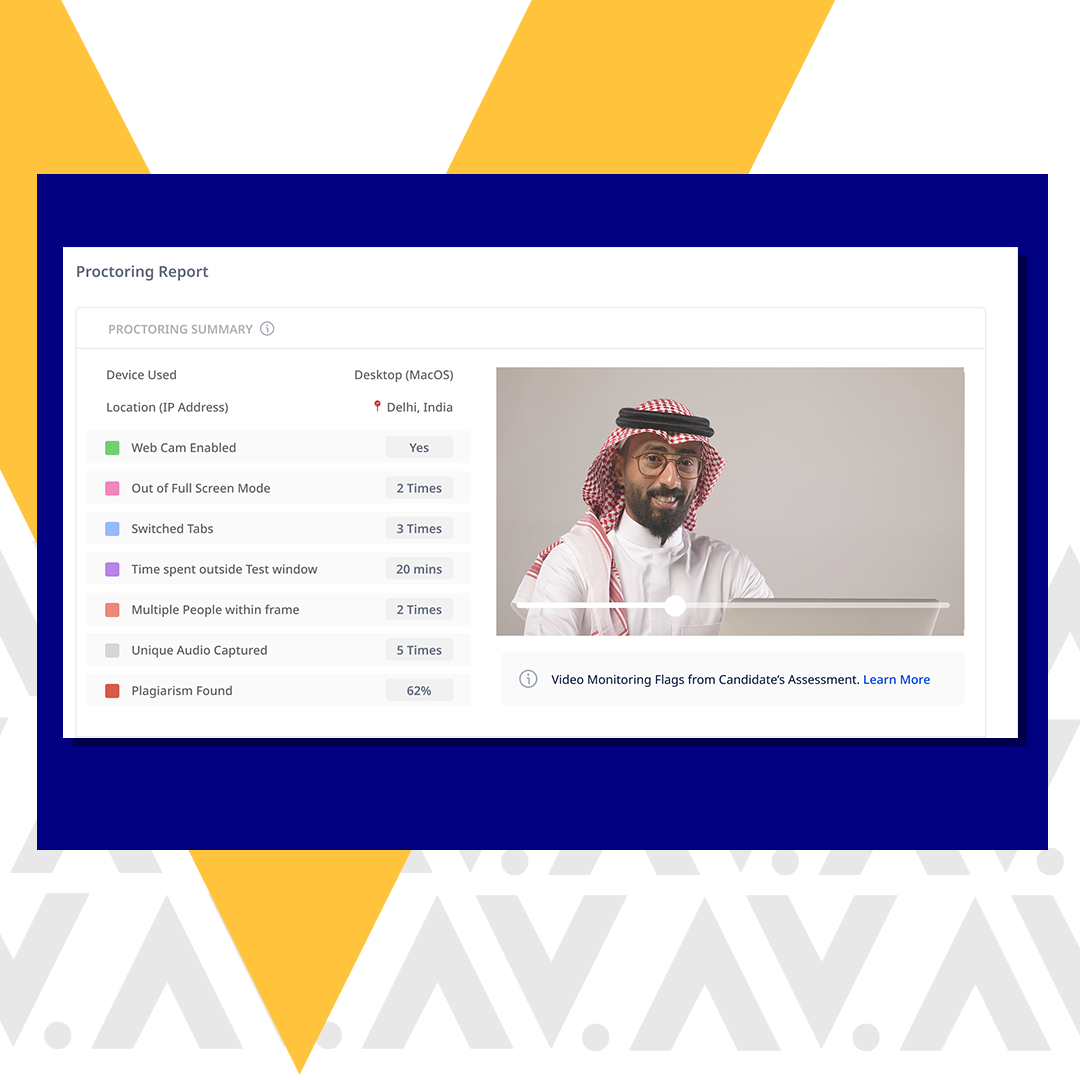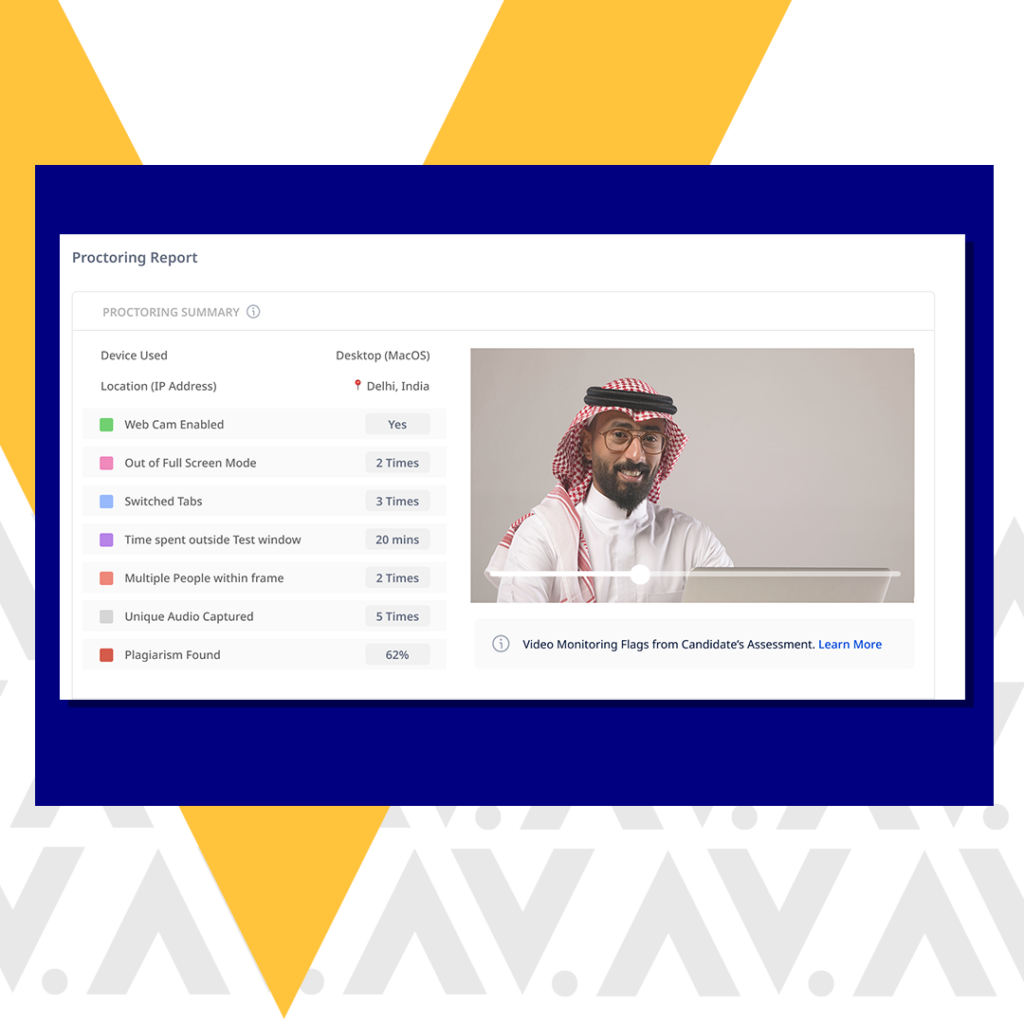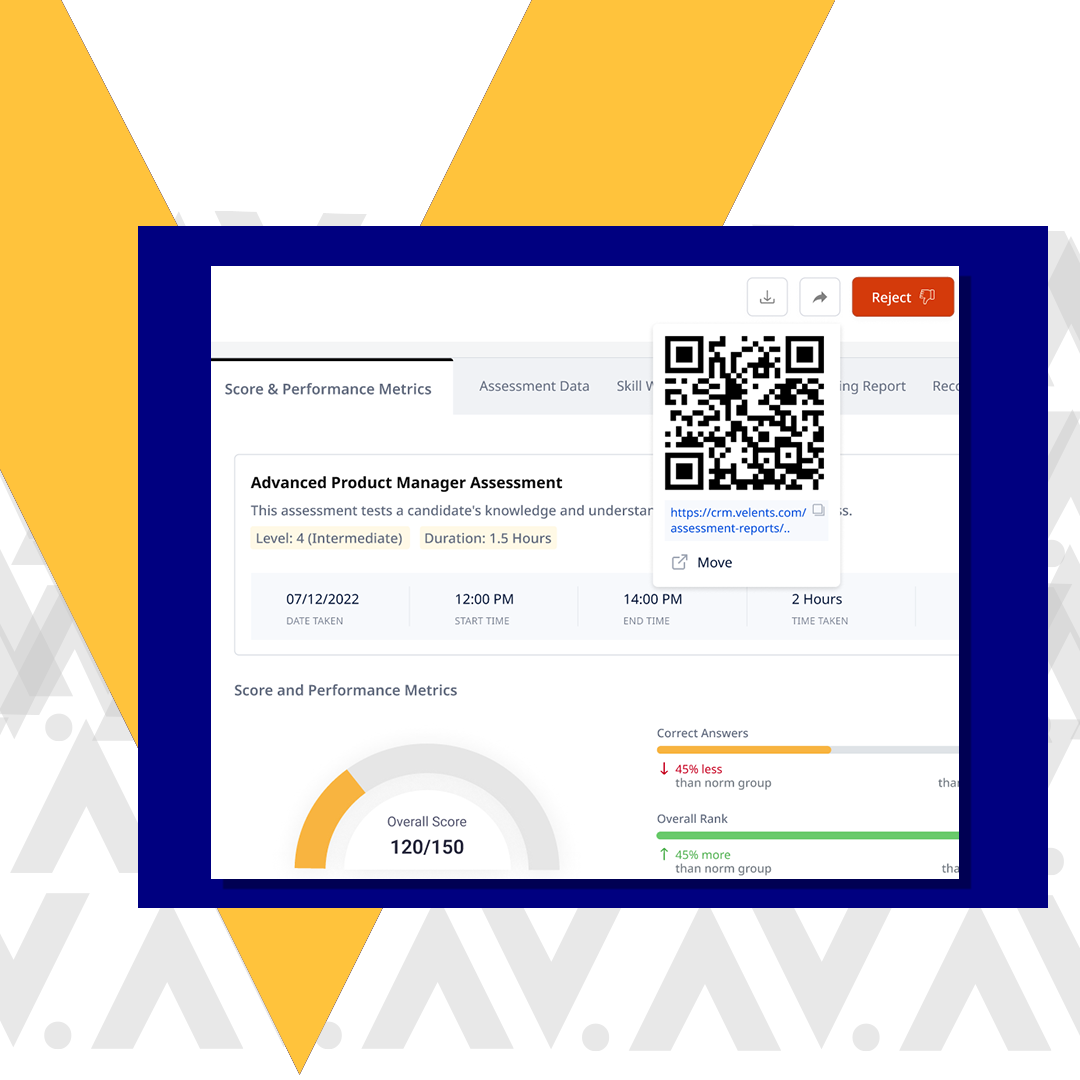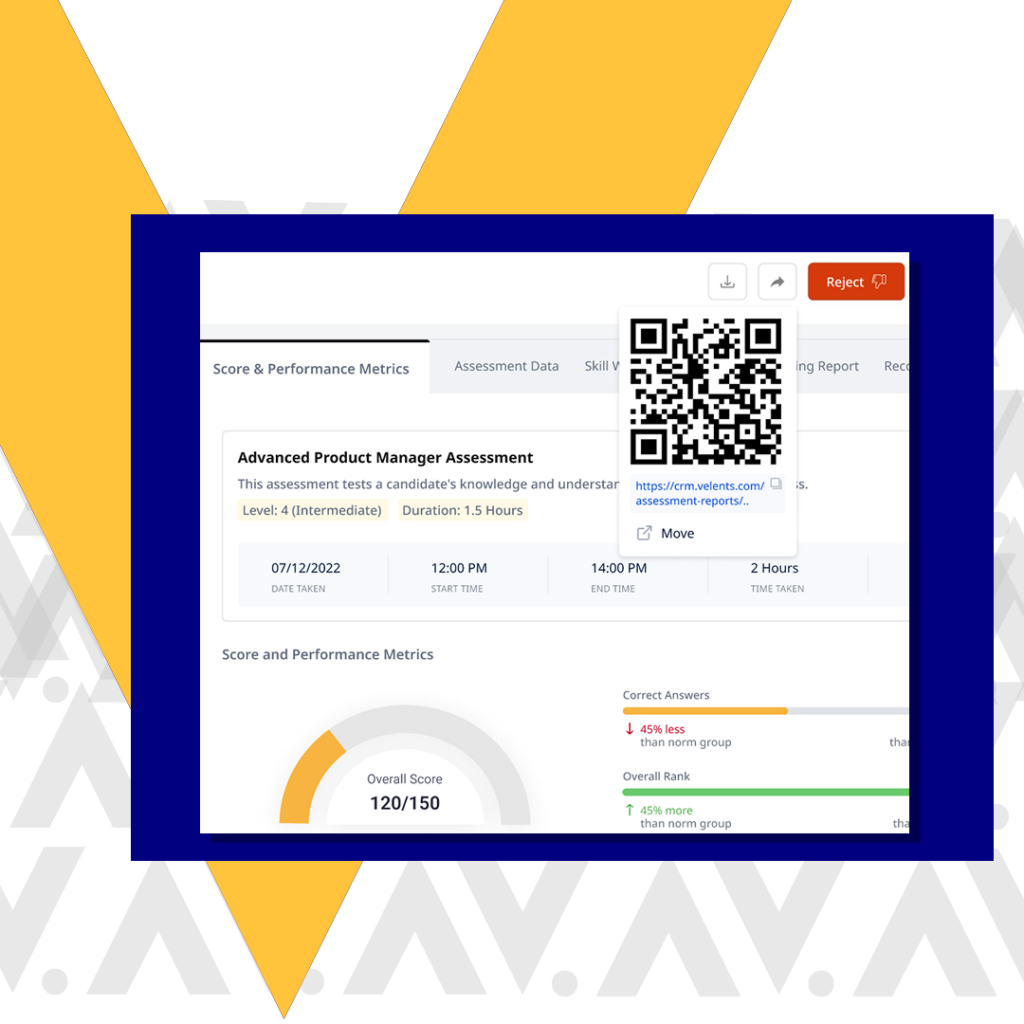 Seamless Shareability
Easily share the Skills Report with clients and hiring managers, showcasing candidate skills clearly and making data-driven decisions effortlessly.
Proudly screened candidates for +1,340 companies