Say goodbye to hiring bottlenecks and hello to efficient recruiting!
with Velents Talent Pool, Boost productivity and supercharge your hiring process today.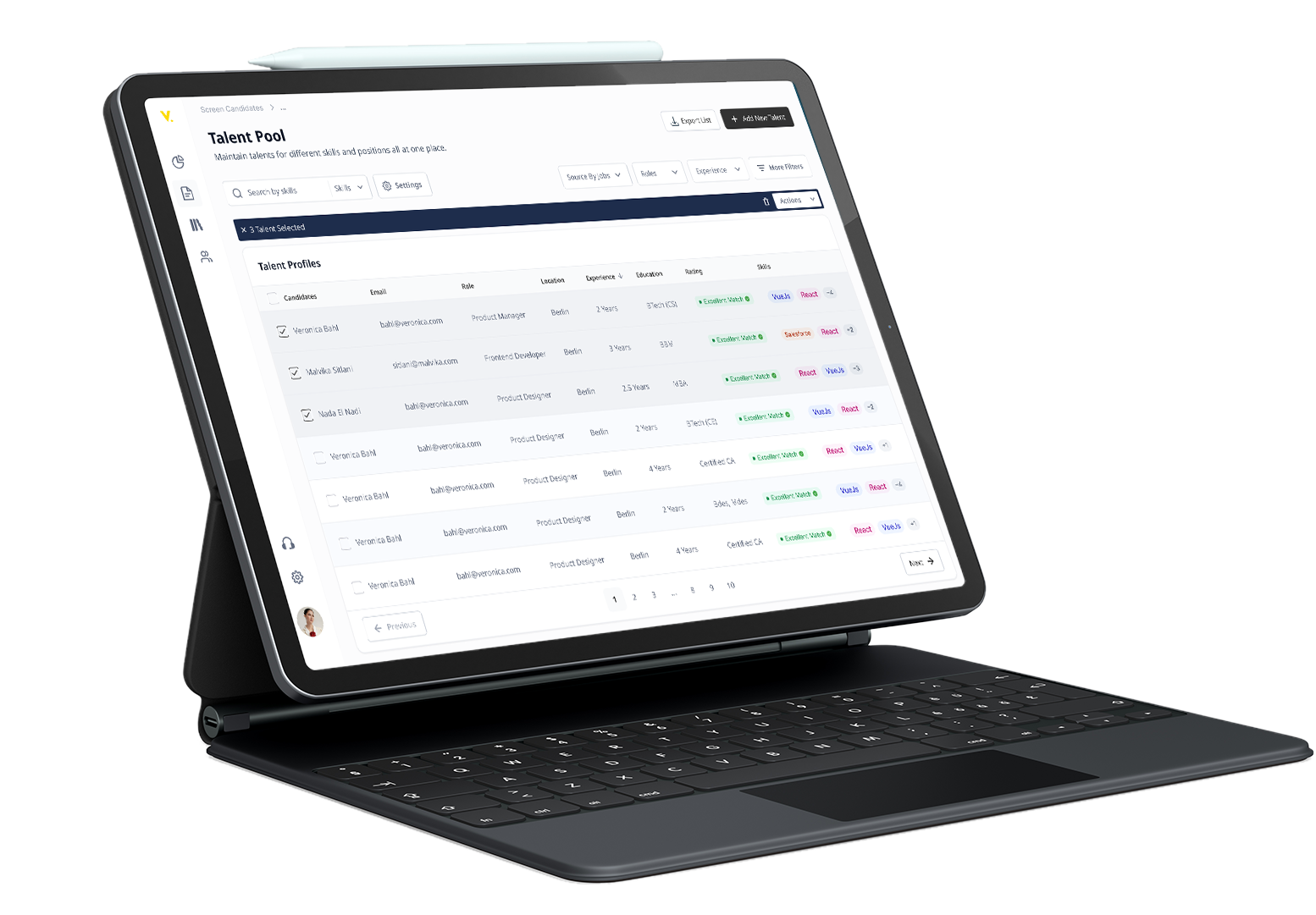 Proudly screened candidates for +1,340 companies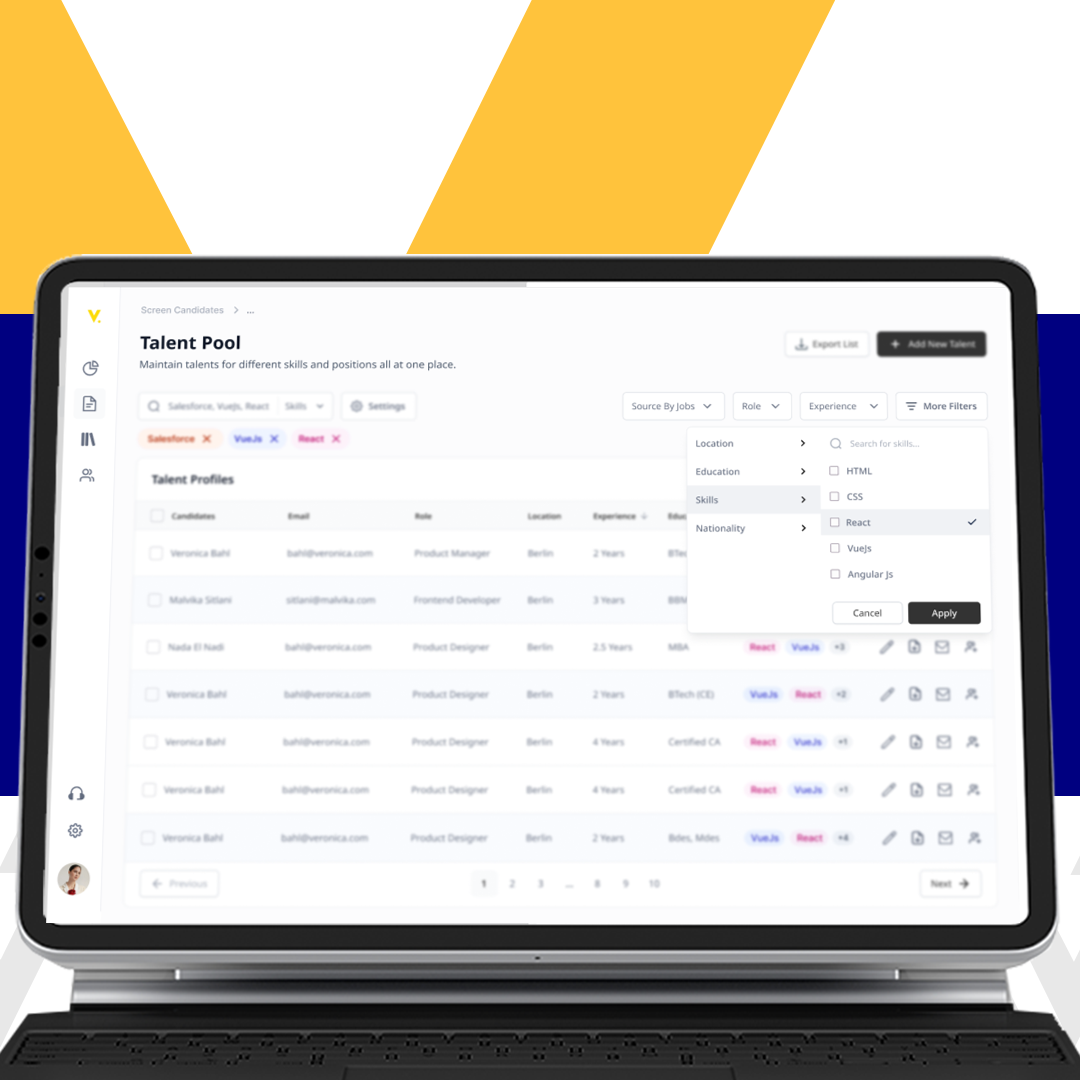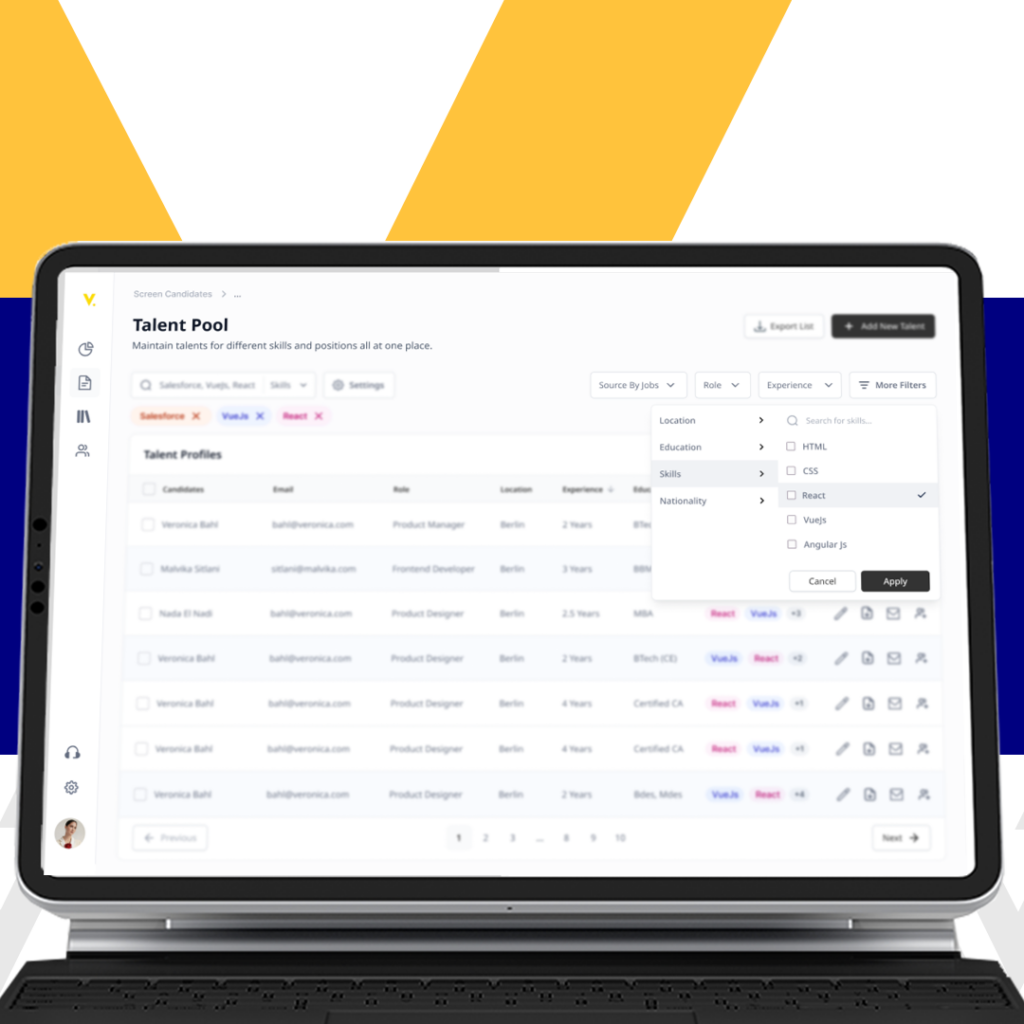 Seamless Access to Candidates Data
Velents Talent Pool empowers recruiters with easy sorting, organizing, and searching capabilities across thousands of resumes, eliminating the need for manual search and sorting.
Effortless Data Sharing and Candidate Management
Velents Talent Pool offers recruiters the ease of sharing candidate data with clients at the click of a button. It also allows you to upload CVs in bulk to our AI-Based Resume Redactor.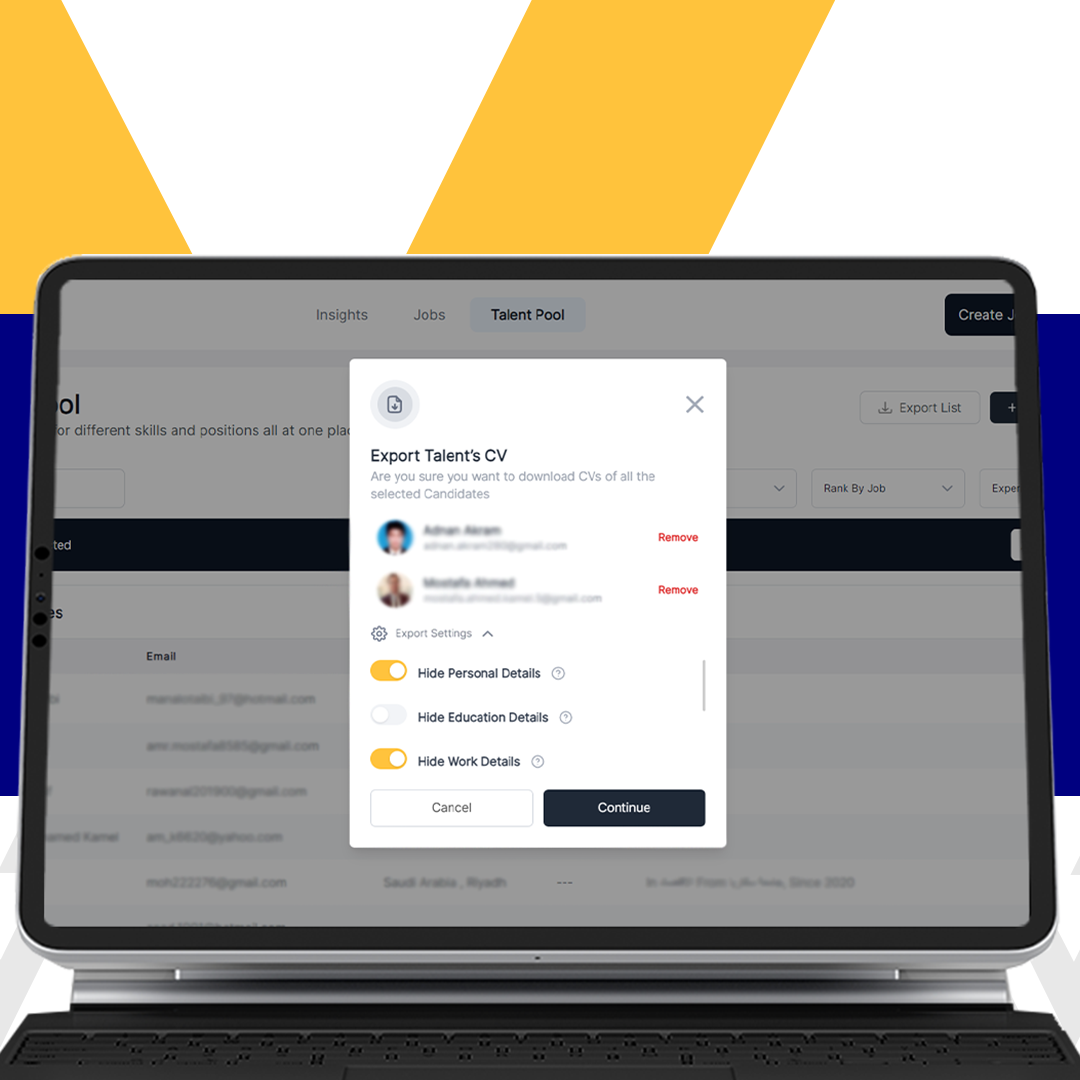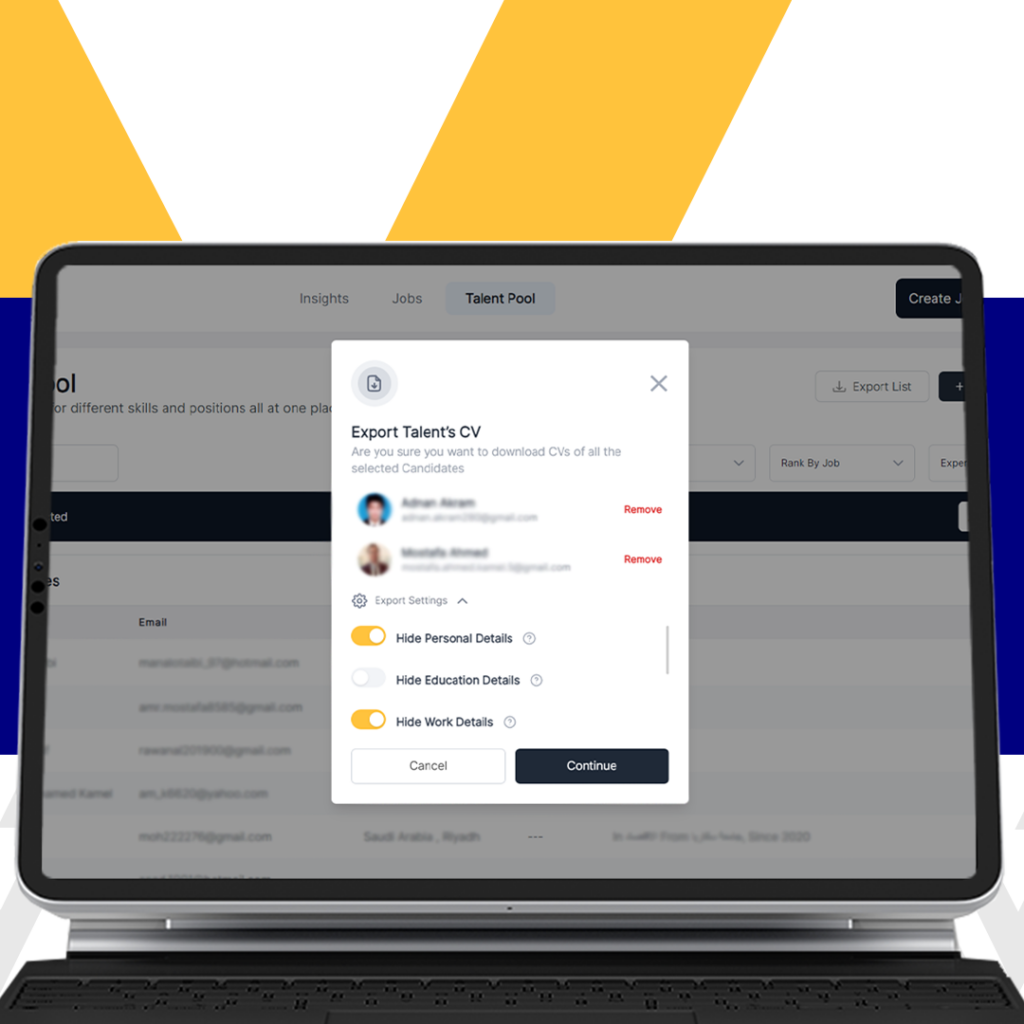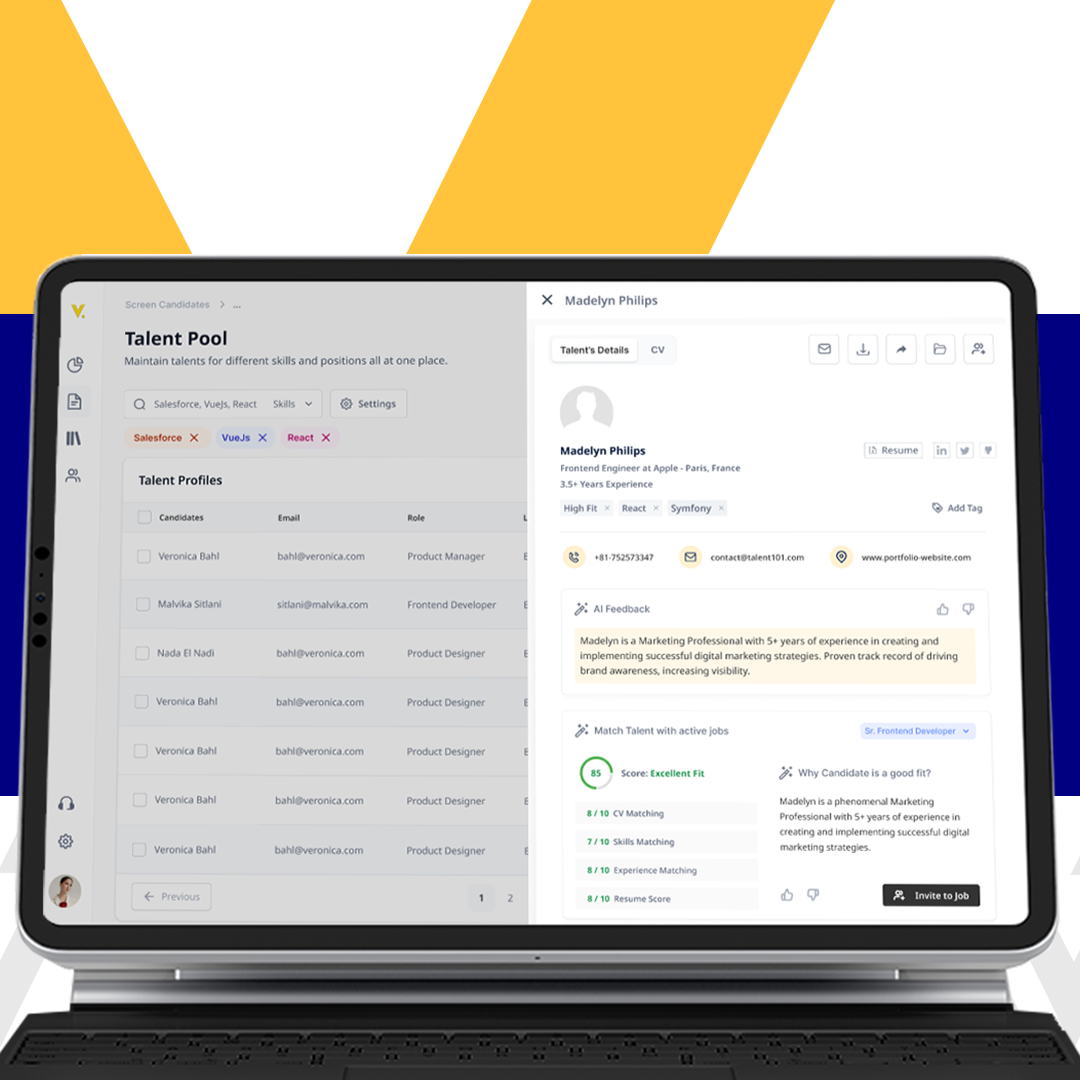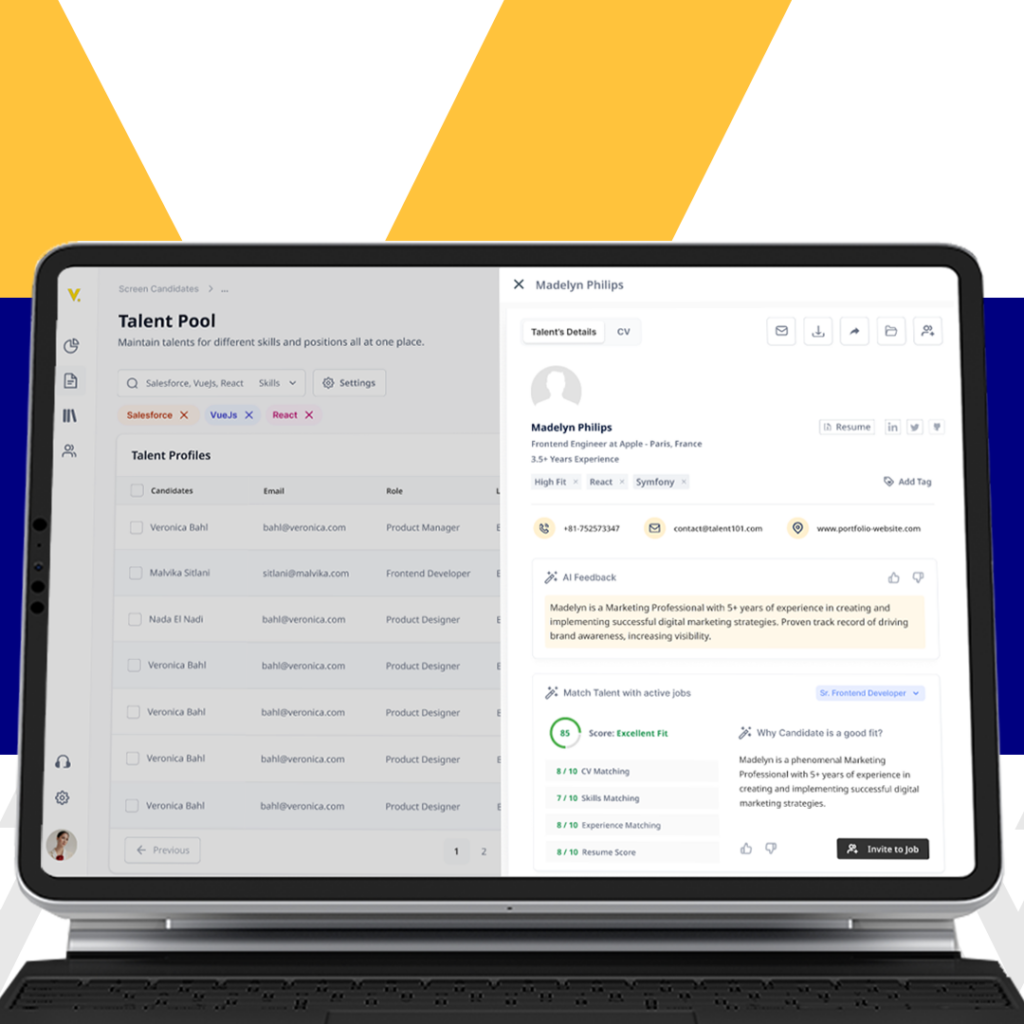 Choose the Cream of the Crop for Assessments!
With AI-backed candidate picks, recruiters can cherry-pick the best candidates for screenings, making the process a breeze.
Master Data Management!
Velents Talent Pool gives recruiters superpowers to wrangle candidate data with ease, offering multiple import and export options that make data handling a walk in the park.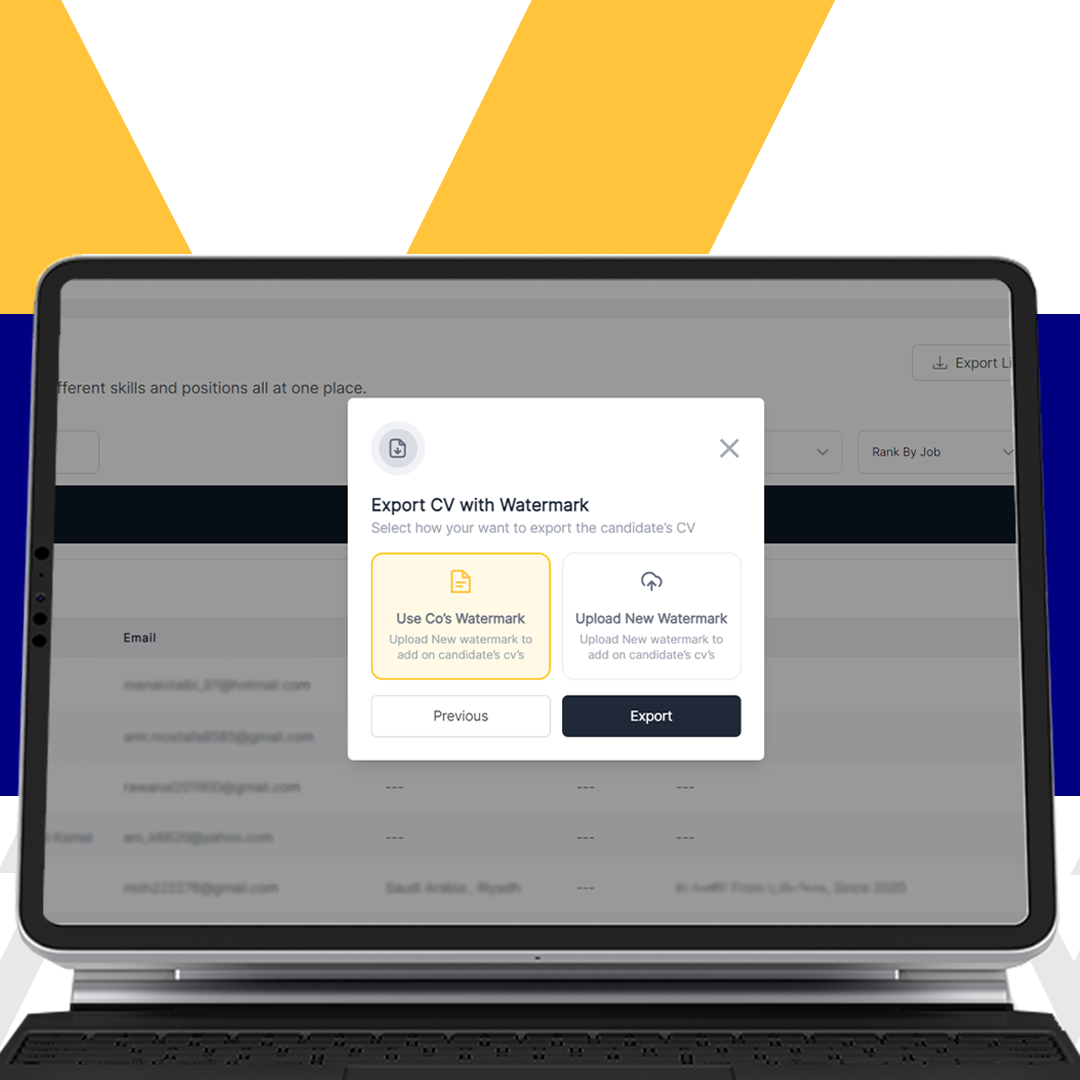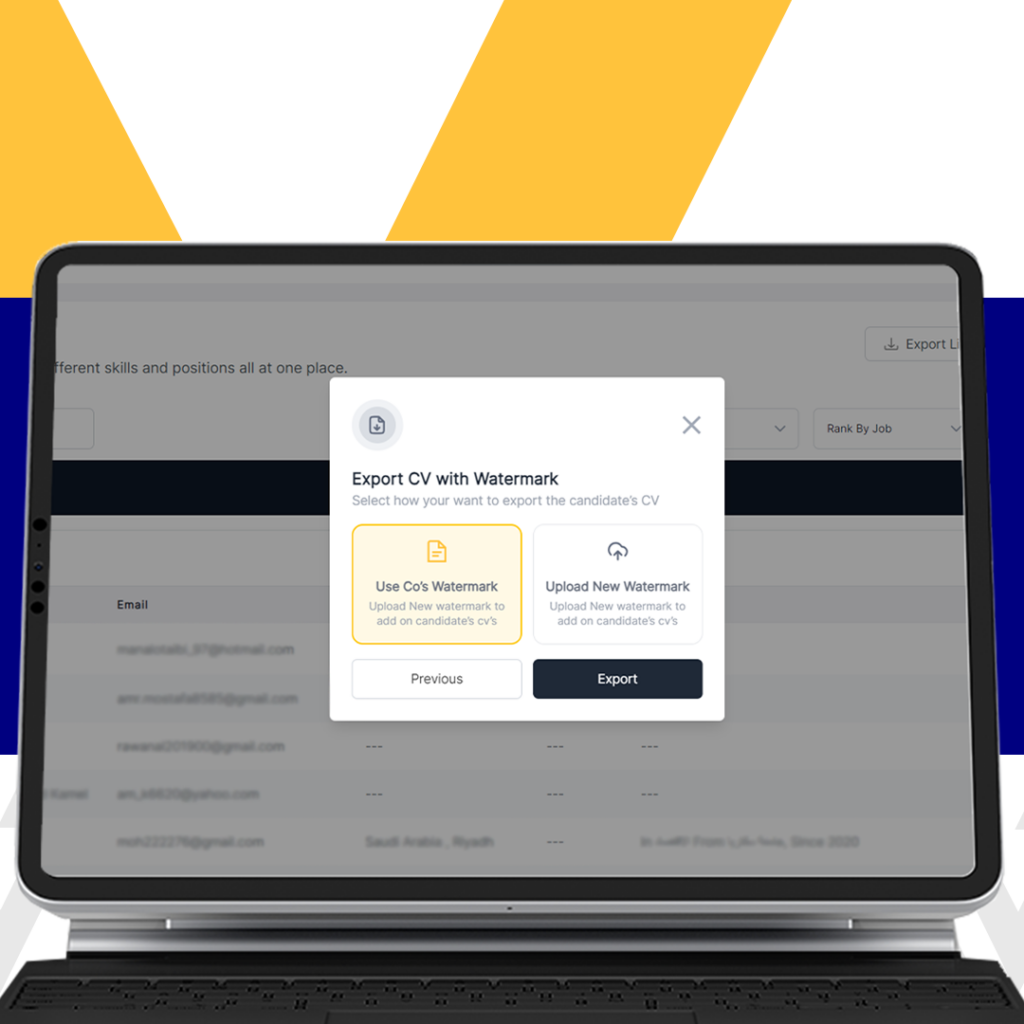 Kickstart your free trial with Velents today… Don't miss out on the opportunity.
Get more suitable candidates for your job openings effortlessly.