Revamp Your Hiring:
Out with the Old, In with the Innovative!
Conventional candidate interviews have become outdated in the quest for efficiency and the perfect fit. Unlike typical interviews, our AI Recruitment Assistant offers superior quality and equips recruitment managers with invaluable insights and analysis, empowering them to make well-informed hiring decisions.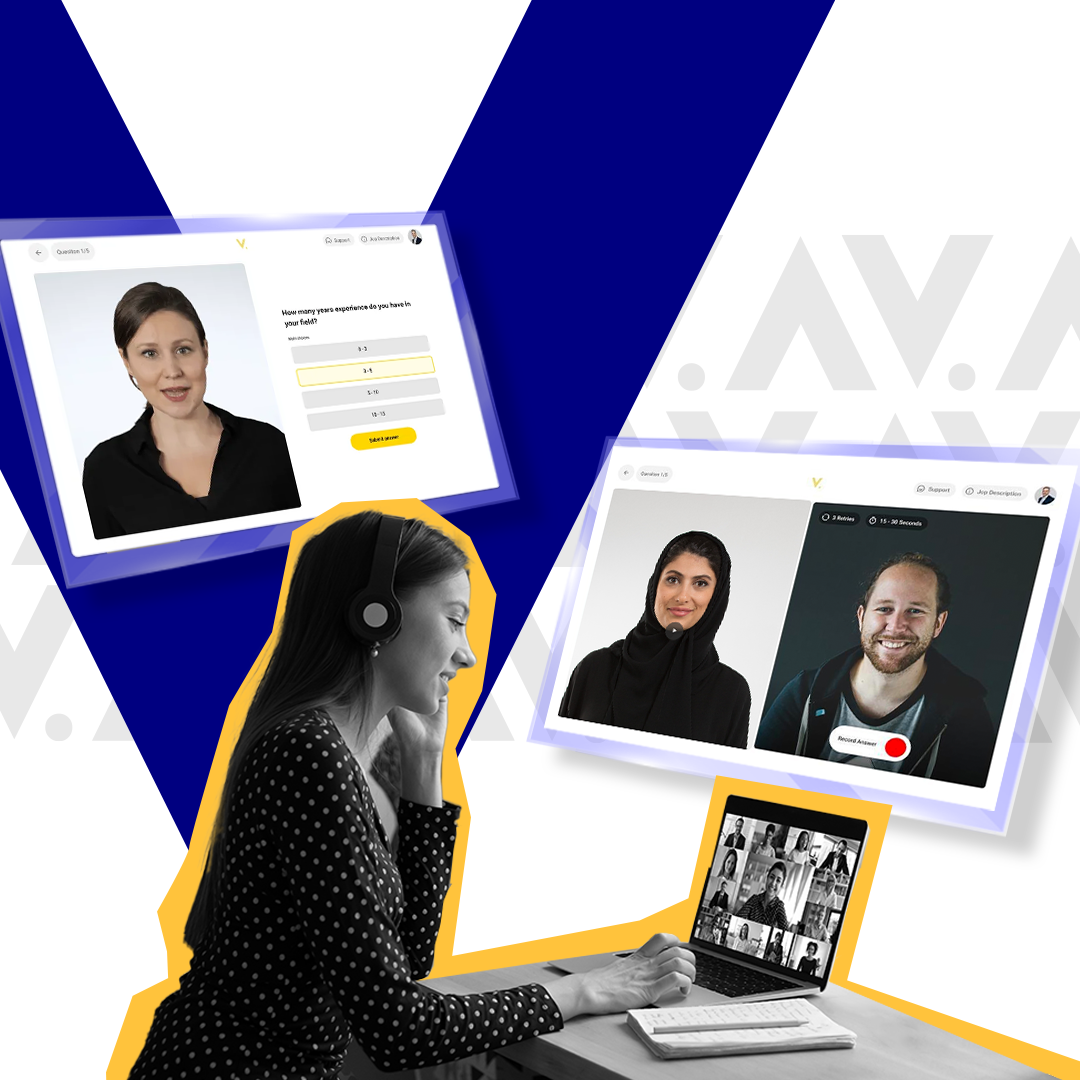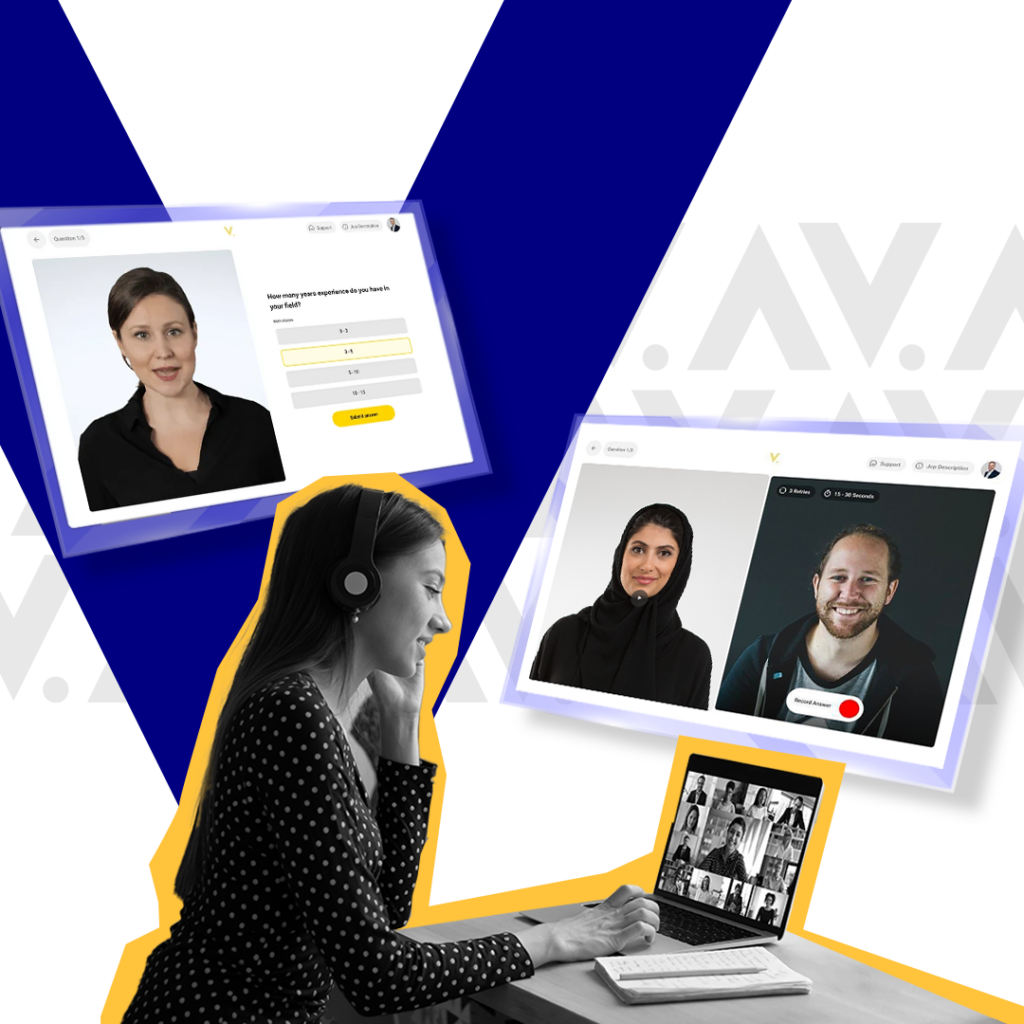 Proudly screened candidates for +1,340 companies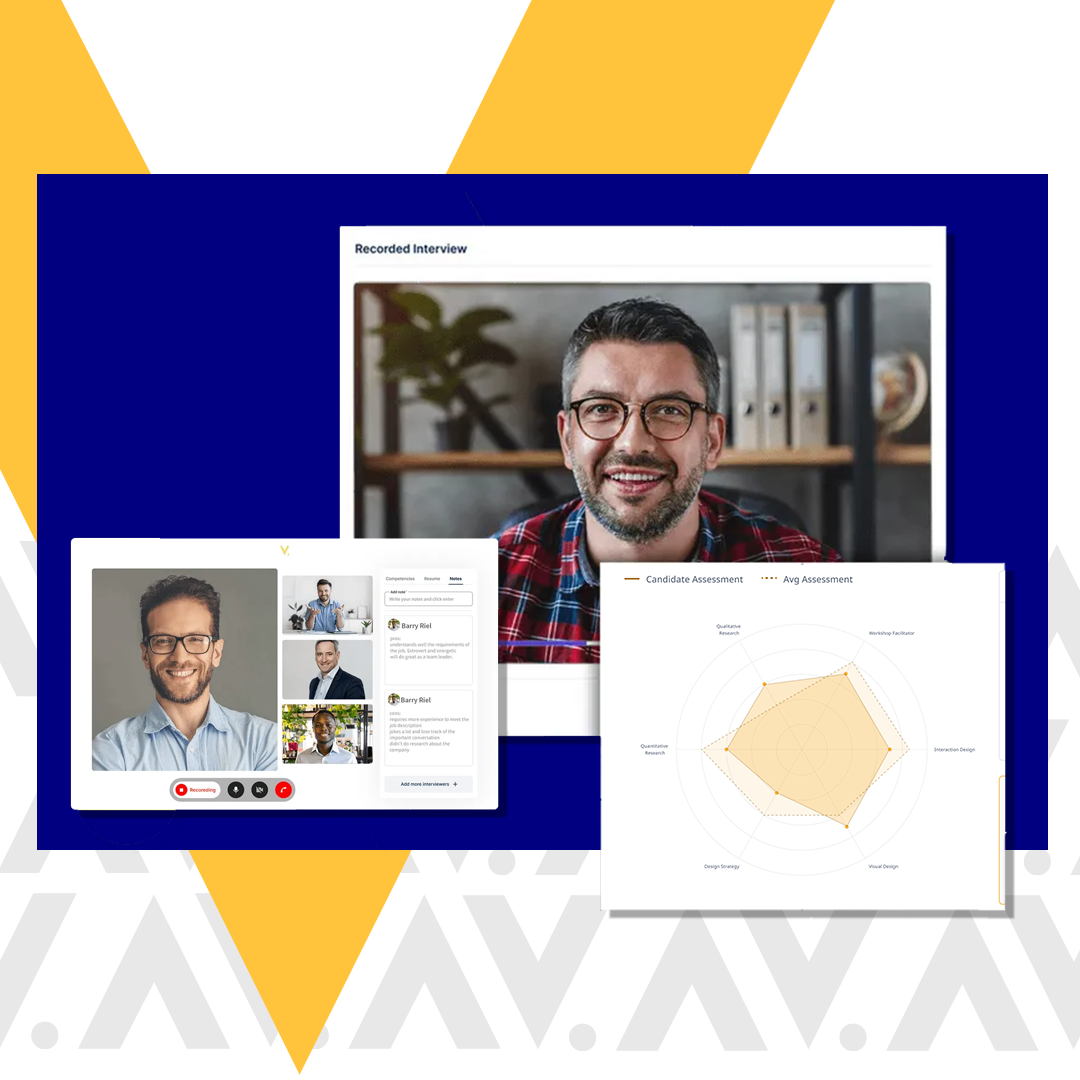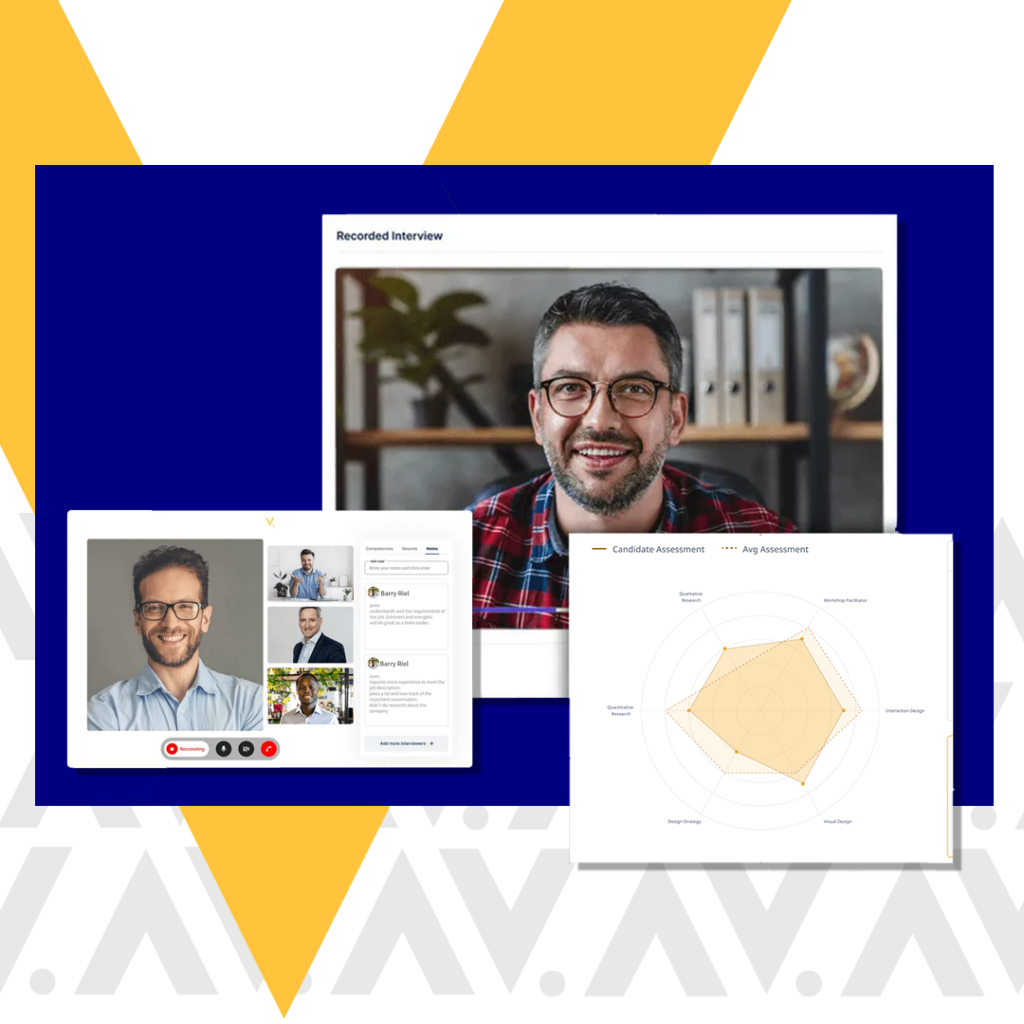 Seamless and Simplified Job Evaluations
Bid farewell to interview scheduling, preparation, and reliance on apps for interviews. Offer your candidates a smooth, anytime, anywhere interview experience.
Save 90% of the time wasted on screening candidates' resumes.
Move away from resume-based hiring, select from thousands of skill-based questions, and create automated interviews in seconds. Empower your hiring team to easily craft interviews, providing candidates with a fair and unbiased experience.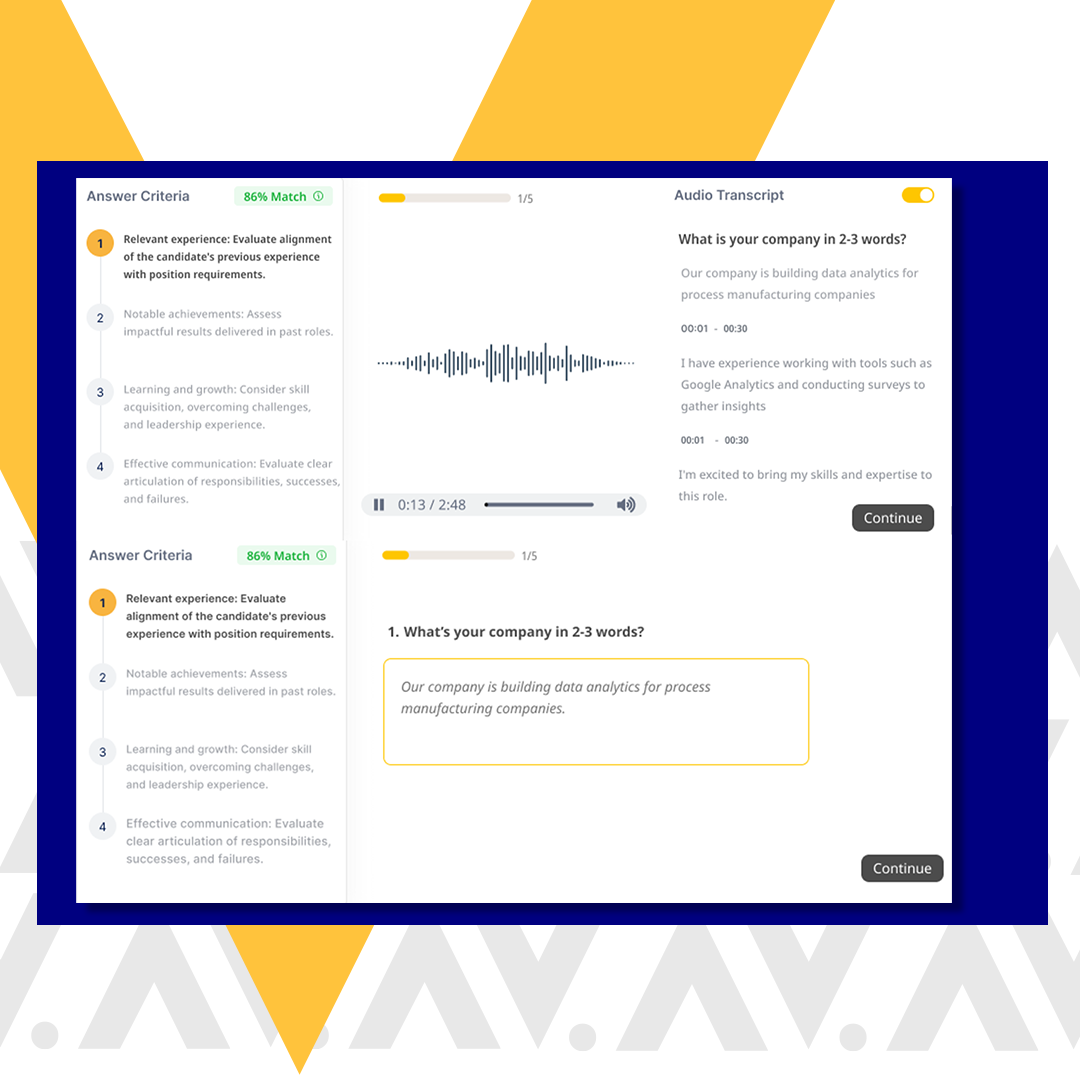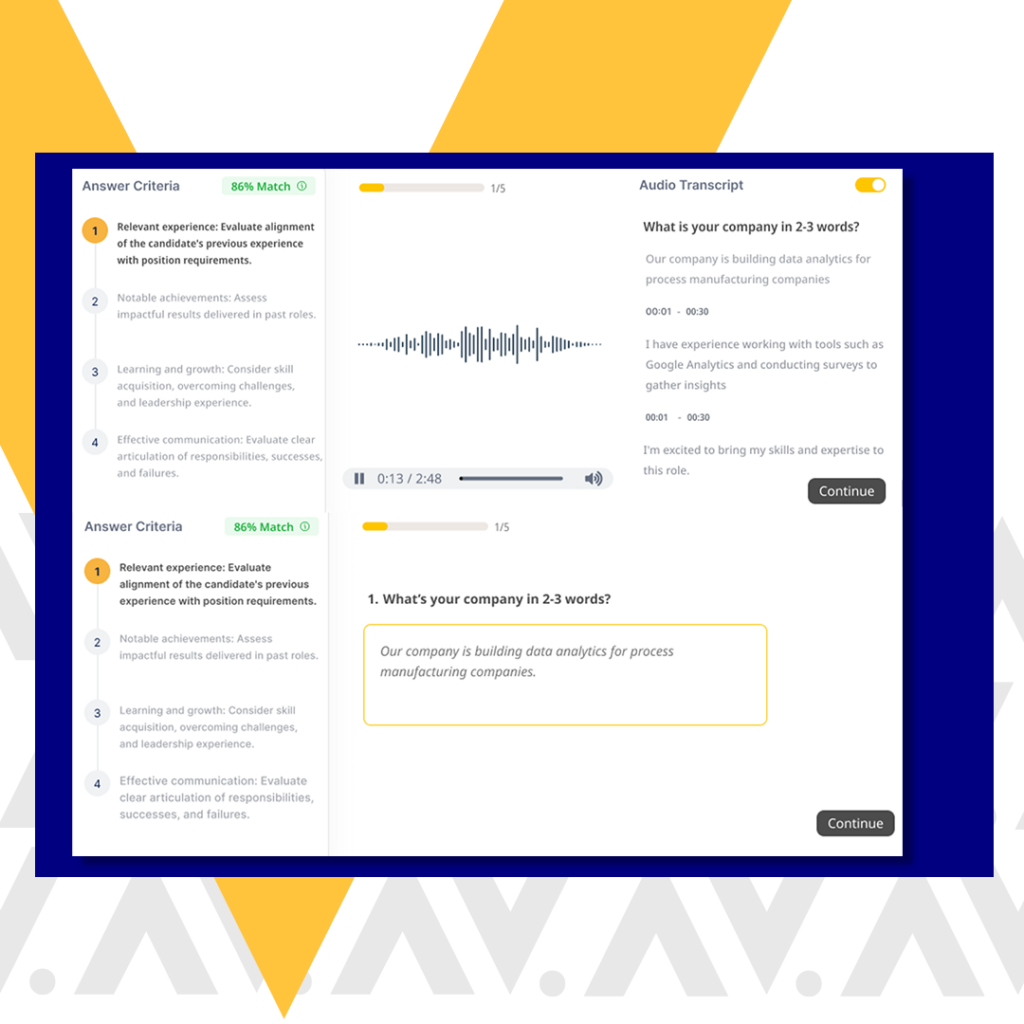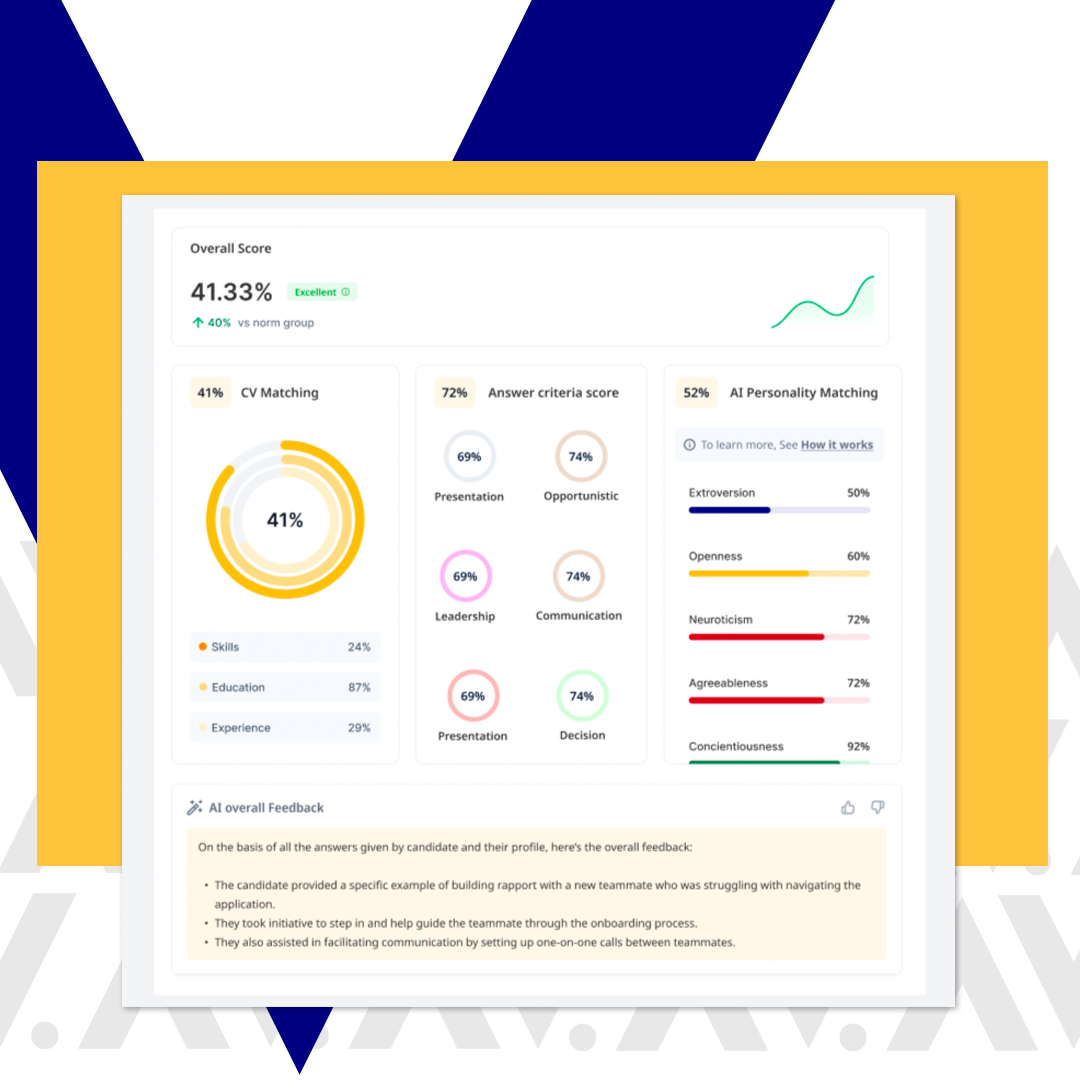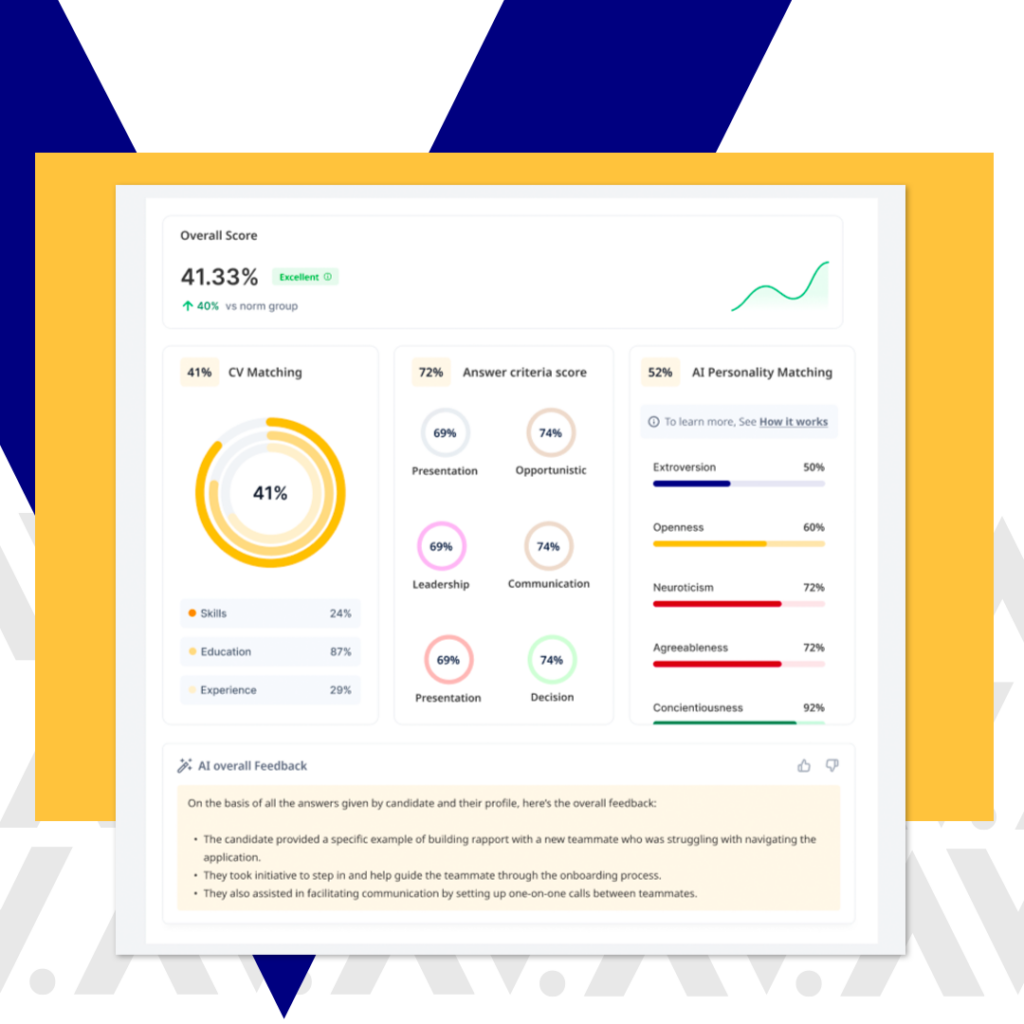 Say goodbye to guesshiring and incorrect hiring decisions.
Eliminate guesswork and job biases, leverage diverse subject matter experts, and assess candidates, evaluating their job-related and technical skills using over 800 different skill assessments curated by global experts. Make your hiring decisions based on precise data analysis.
Comprehensive Smart Hiring to Accelerate Processes and Enhance Talent Acquisition Through AI Screening, Interviews, and Assessments.
Get more suitable candidates for your job openings effortlessly.