Game Artist Job Description
game artist job description includes a detailed overview of the key requirements, duties, responsibilities, and skills for this role.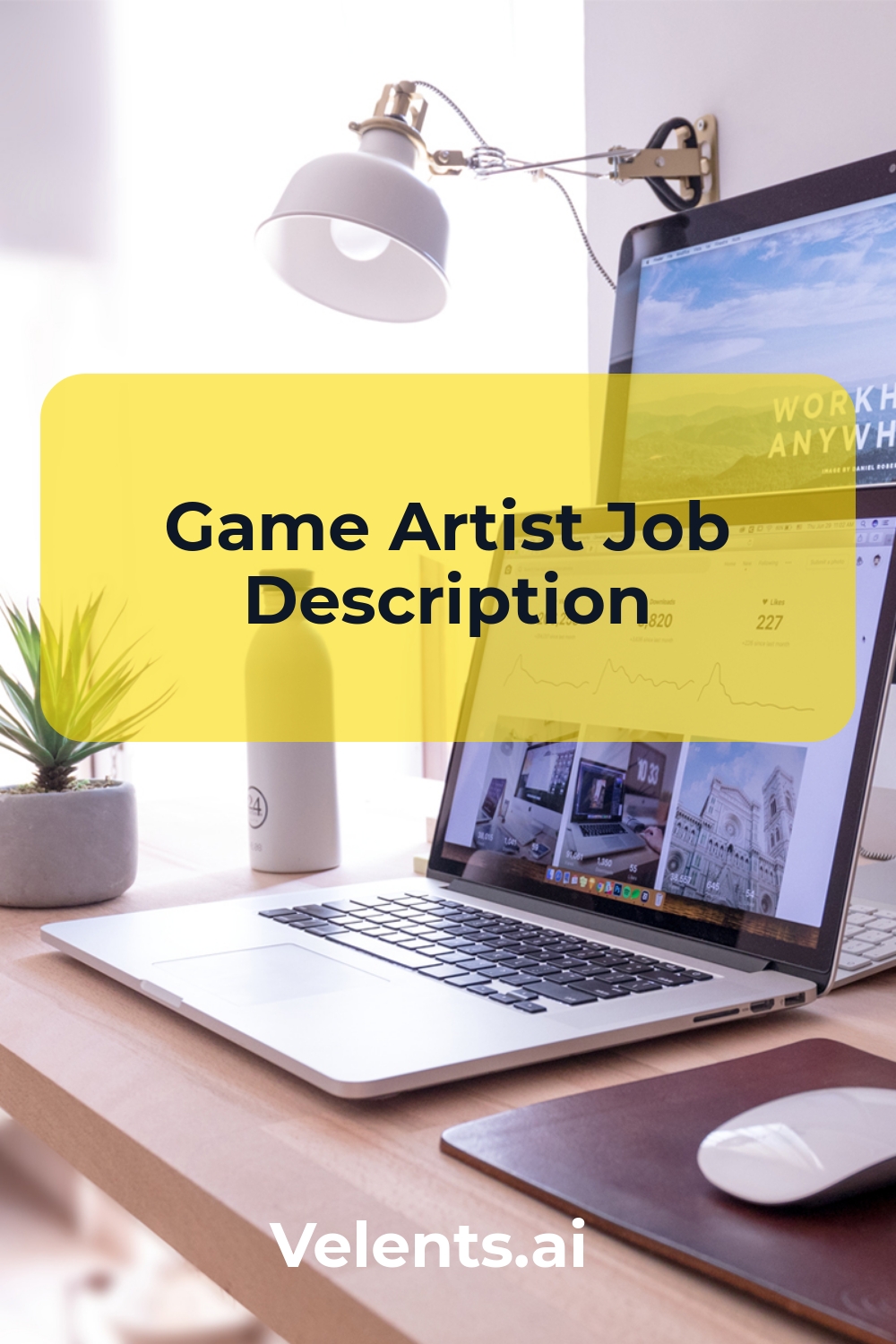 Game Artist Job Description
A game artist is the professional responsible for creating the graphics for computer games.
Game artists are responsible for creating and designing the visual content of games.
A game artist usually works in an intensely creative environment that relies on team collaboration and feedback, and is in constant communication with the programmers and producers.
Game artists are responsible for all visual aspects of a game, from character design to level design.
While a game artist usually creates the designs for characters, levels, and props in game, he or she also designs game menus, in-game instructions, and directs the development of 3D characters with 3D animation.
Job
Job Brief:
We're looking for a Game Artist to join our team. The ideal candidate will have experience creating 2D and 3D art for video games, and will be able to work within a team to create high-quality art assets. If you are a Game Artist with a passion for creating beautiful and immersive game environments, then we want to hear from you!
Game Artist Duties:
Create visual art for video games
Research and develop art styles
Research and research game system requirements
Maintain creative freedom but within game's aesthetic
Decide on tools for game
Decide on game style
Decide on art aspects of a game
Decide on art media for a game
Decide on art technology
Decide on art pipeline
Decide on art dependencies
Decide on art changes
Decide on art for a game
Decide on art on a game
Decide on art for a game
Game Artist Responsibilities:
Artist with three+ years of video game industry experience in 3D models, textures, lighting, rendering, animation, or game design
Expert knowledge of 3D modeling and texturing tools and pipeline
Expert knowledge of 3D lighting, rendering, and animation tools
Knowledge of 3D game engines such as Unity
Requirements And Skills:
Create and animate levels, characters, and any other assets for video games
Play through games to identify problematic areas and highlight gameplay issues
Document common game art problems by working closely with engineers and producers
Perform art reviews on new art and provide feedback to the team
Design and document game art production pipelines
Own assets for any one game
Work with team members and artists to continuously improve processes and tools
Company Name is an equal opportunity employer that is committed to building a diverse and inclusive team. We encourage applications from all people of different race, religion, national origin, gender, sexual orientation, gender identity, gender expression and age.
Share this article :
Looking for a job? Prepare for interviews here!