3D Artist Job Description
3D Artist job description includes a detailed overview of the key requirements, duties, responsibilities, and skills for this role.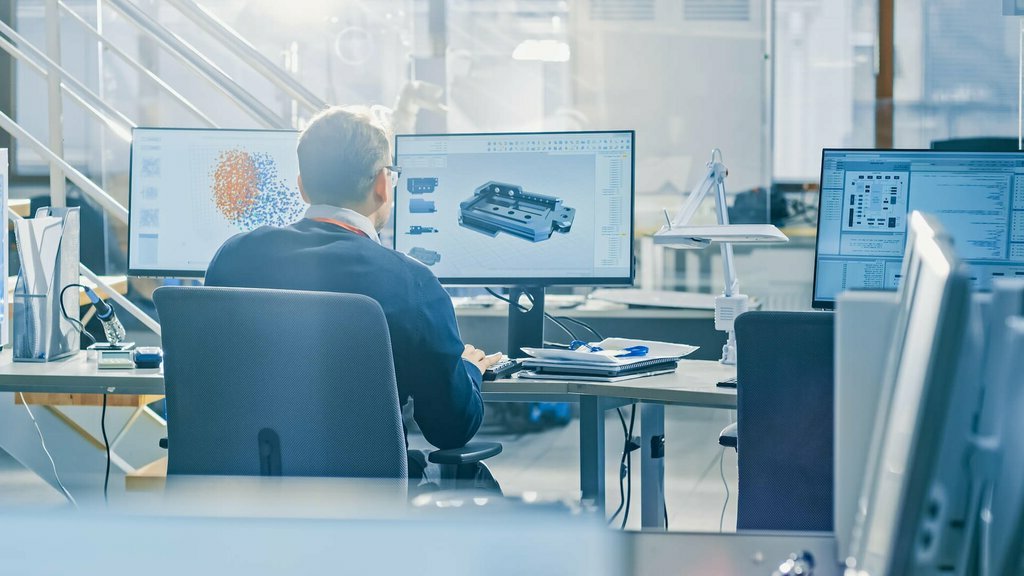 3D Artist Job Descripition
A 3D artist is a person whose job is to create 3D images through computer animation.
A 3D artist designs the characters, environments, and props that are used in animations.
Animations can be either hand drawn or computer generated.
During the life of a project, a 3D modeler may be called upon to iterate design.
Iteration occurs when a 3D modeler updates a 3D model in order to refine and enhance the model's appearance.
A 3D modeler may also be referred to as a 3D modeler, 3D model designer, or 3D modeler.
‍
Job Brief
We're looking for a 3D Artist who can help us create amazing visual effects for our upcoming project. We need someone who is creative and has a strong attention to detail. If you think you have what it takes, we'd love to hear from you!
‍
3D Artist Duties
Manage time across multiple projects while adhering to project deadlines
Be flexible in hours in order to accommodate communication with other team members and to hit tight project deadlines.
Collaborate with colleagues, superiors, and members of the organization outside of your 3D team in order to improve designs
Work with 3D Animator and Modeler to ensure that the product is of satisfactory quality
Maintain and improve technical education
‍
‍
3D Artist Responsibilities
Create 3D models using tools such as Autodesk Maya, 3DS Max, and Mudbox
Generate textures using Photoshop, Zbrush, Substance Painter, and other digital painting software
Use digital sculpting tools, such as Zbrush, to model characters, objects, props, and environments
Create interactive animations using such technology as Unity and Marmoset Toolbag
Create production-ready 3D assets using a variety of file formats
Work with partners on concept development, 3D modeling, texturing, and animation
Assist with rigging and animation for final rendered scenes
Work in a collaborative environment with different departments to produce the highest quality work
Develop production schedules and manage resources
Create detailed and high-quality production documentation
Conduct cleanup and preparation of final assets for shipment
Work with team members on technical
‍
‍
Requirements And Skills
Bachelor's degree in a related field or at least one (1) year related experience
Solid working knowledge of 3D software (like 3DS Max, Maya, Cinema 4D, etc.)
Excellent knowledge of design workflows
Experience with Adobe Creative Suite and After Effects
At [Company Name], we believe that a diverse and inclusive team is key to success. We encourage applications from people of all races, religions, national origins, genders, gender identities, gender expressions and ages, as well as veterans and individuals with different abilities.
‍
‍
Share this article :
Looking for a job? Prepare for interviews here!