Employment Specialist Job Description
employment specialist job description includes a detailed overview of the key requirements, duties, responsibilities, and skills for this role.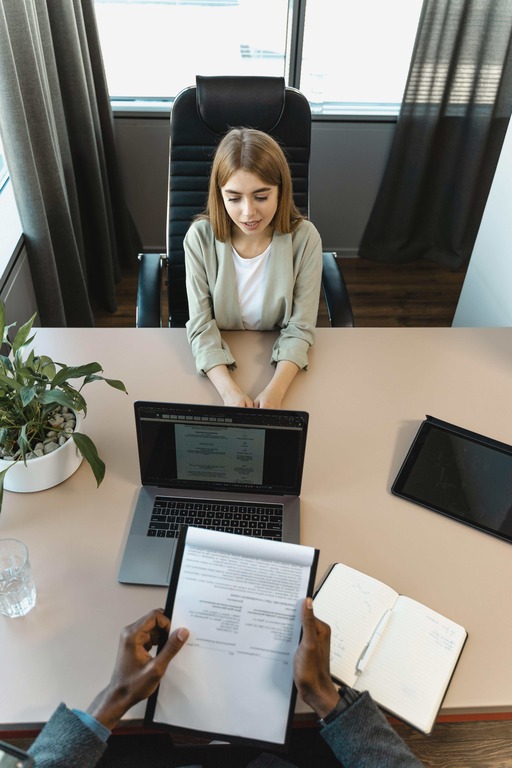 Employment Specialist Job Description
Employment specialists are staff members who assist people who are unemployed or who are facing difficult employment choices.
The kind of help that employment specialists provide changes with the needs of the individuals they help.
Employment specialists provide general job search assistance and interview skills training, as well as help the individual develop skills for returning to school.
Employment specialists also help people find work in other occupations if they are having difficulty finding employment in their present field.
Employment specialists may offer advice for people with specific disabilities or who are having problems with substance abuse or other problems.
Job Brief:
We're looking for an Employment Specialist who is passionate about helping others find employment. This person must be organized and have excellent communication skills. The ideal candidate will have a strong knowledge of the job market and be up-to-date on the latest job search strategies.
Employment Specialist Duties:
Research and interview prospective students, reviewing applicants resumes and discussing the position
Set up interviews, conducting follow-up and final interviews
Create job advertisements
Maintain and update job advertisements on company website
Conduct company background research
Initiate contact with applicants
Monitor applicant flow to ensure bounty is met, and number of interviews scheduled and approved meets quota.
Conduct basic outreach via email and phone, checking applicant's resume and contacting them to set up an interview
Perform basic data entry
Create and maintain interview reports
Proofread and format all documents, including recruiting materials, job advertisements, outreach correspondence, and training materials
Create spreadsheets and graphs to summarize recruitment data
Conduct exit interviews with new hires
Decide on starting salary and compensation packages
Advise
Employment Specialist Responsibilities:
2+ years' relevant experience in recruiting and job placement
Knowledge of industry, economic trends, and job trends
Strong communication skills
Highly organized and detail-oriented
Ability to develop and maintain effective working relationships with internal and external customers
Requirements And Skills:
Provide initial resume screening, screening, and interview support; coordinate the review of candidate materials with hiring managers and team members; and arrange interviews
Coordinate the development of recruitment materials and training of hiring managers
Maintain current job listings, job postings, and requisitions
Provide candidate onboarding support; including evaluating and recommending qualified candidates
Research and process new hire documentation
Support demographic and compensation analysis
Create and update job requisitions, job ads, and job listings
Conduct weekly check-ins with hiring managers and team members to review status, concerns, and job performance; and address issues or questions
Raise concerns or issues to supervisors as they relate to operational or staffing issues
Equal Opportunity Employer: Company Name is committed to building a diverse and inclusive team. All people are encouraged to apply, regardless of race, religion, national origin, gender, sexual orientation, gender identity, gender expression, or age.
Share this article :
Looking for a job? Prepare for interviews here!