Ophthalmologist Job Description
ophthalmologist job description includes a detailed overview of the key requirements, duties, responsibilities, and skills for this role.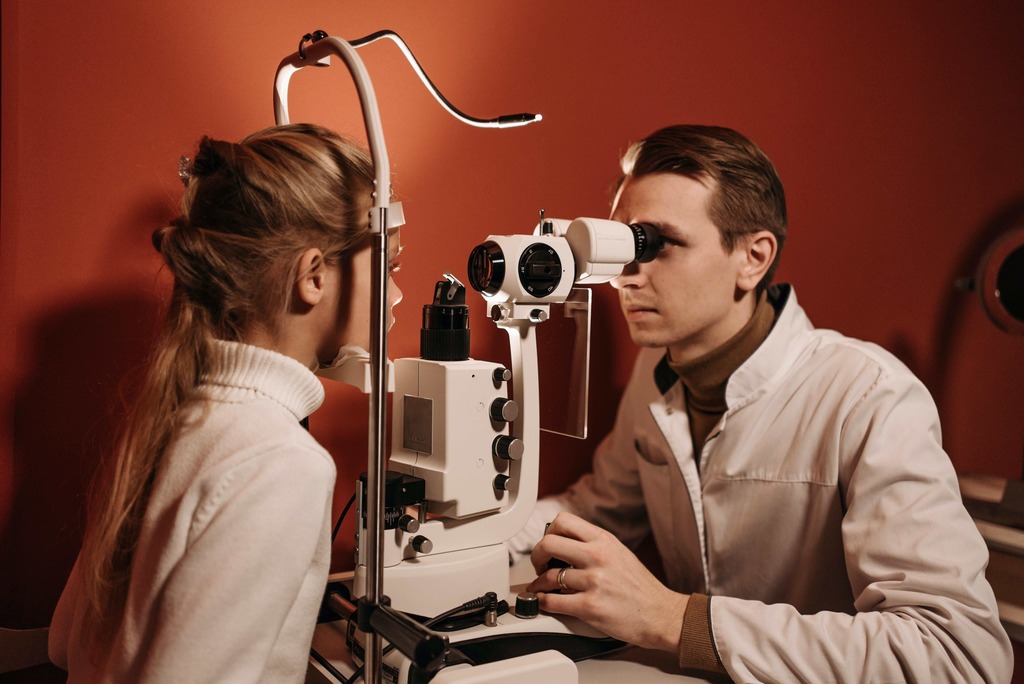 Ophthalmologist Job Description
An ophthalmologist (also called an eye doctor) is a physician who specializes in eye diseases and disorders.
Ophthalmologists perform eye exams, diagnose and treat eye diseases, such as glaucoma and cataracts, and perform eye surgery.
They are often the first health care professionals to diagnose eye problems in children.
Job Brief:
We're looking for an Ophthalmologist to join our team and provide the best possible care for our patients. We offer a competitive salary and benefits package, and our Ophthalmology Department is equipped with the latest technology.
Ophthalmologist Duties:
Diagnose and refer patients for corrective and preventative eye or vision care.
Perform nonsurgical medical procedures on the eye.
Advise patients on proper methods for wearing eyeglasses or contact lenses.
Provide information and instruction to improve eye health and visual functioning.
Counsel patients on preventative eye care, treatment, or diagnosis.
Provide training and technical support to ophthalmologists, optometrists, and staff.
Train or instruct others on eye care techniques and procedures.
Expedite and expedite patients' access to information, products, or services.
Investigate and resolve complaints or grievances.
Assist with research, development, testing, production, quality control, and improvement of products and services.
Develop and provide leadership and direction to others.
Provide consultation and guidance to ophthalmologists, optometrists, and administrative personnel.
Represent the company at medical and technical meetings.
Ophthalmologist Responsibilities:
Perform pre-operative medical evaluations of patients, including ophthalmic histories, visual acuity, testing visual acuity, pupil reactions, lid margins, and lens thickness measurements.
Perform ophthalmic surgery including the use of lasers, ultrasound, phacoemulsification, and other techniques, and implant intraocular lenses.
Perform procedures such as corneal transplants, glaucoma drainage surgery, blepharoplasty, scleral buckles, conjunctival flaps, and lamellar endothelial keratoplasty.
Perform other medical procedures including corneal transplantation, cataract surgery, trabeculectomy, and laser vision correction.
Provide post-operative care and follow-up for patients, including postoperative tests, medications, and follow-up appointments.
Enter prescription orders in patient medical records.
Consult with patients about eye problems, treatments, and procedures.
Attend conferences, seminars.
Requirements And Skills:
MD or DO degree (or equivalent).
3+ years of experience performing ophthalmic surgery.
Strong work ethic and willingness to learn.
Excellent communication skills.
Ability to work independently and as part of a team.
Passion for optometry.
Previous experience in independent or chain ophthalmic.
[Company Name] is proud to be an Equal Opportunity Employer. We believe that diversity and inclusion are essential to building a strong team. We encourage people of all backgrounds, races, religions, nationalities, genders, , and ages to apply, as well as veterans and individuals with disabilities.
Share this article :
Looking for a job? Prepare for interviews here!