Nurse Anesthetist Job Description
nurse anesthetist job description includes a detailed overview of the key requirements, duties, responsibilities, and skills for this role.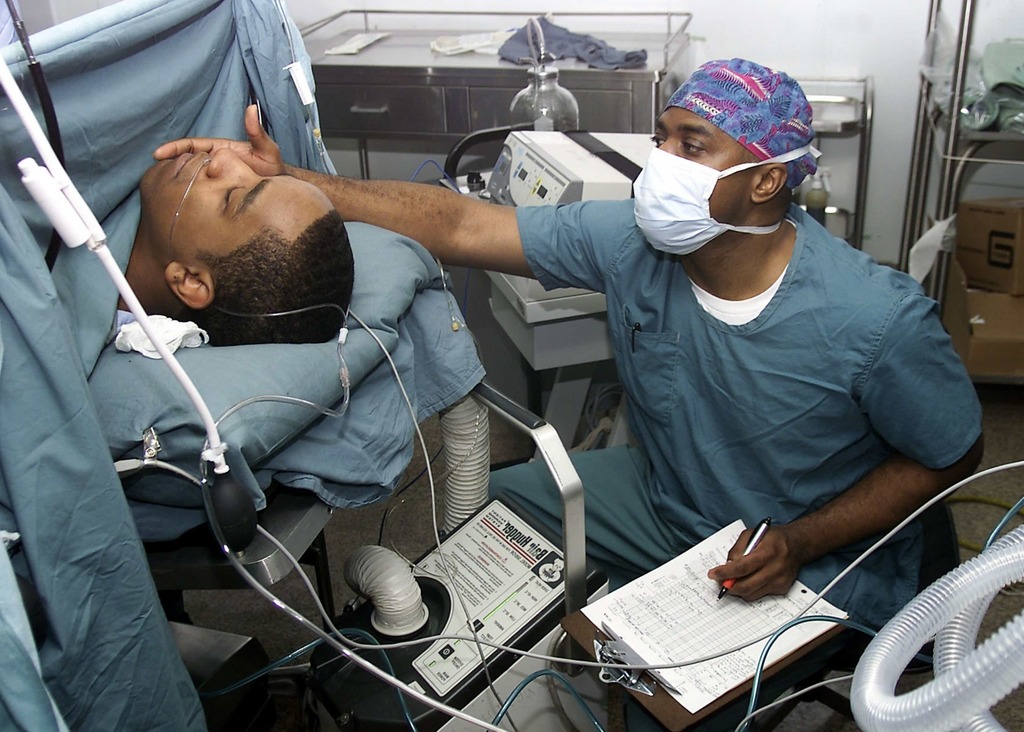 Nurse Anesthetist Job Description
A nurse anesthetist is a nurse who has received specialized training to provide anesthesia to patients before, during, and after surgery.
Nurse anesthetists perform preoperative evaluations, administer medication, monitor patient vital signs during surgical procedures, and administer sedation, anesthesia, and local anesthesia.
They also assist the anesthesiologists in the operating room, and administer post-operative care.
Nurse anesthetists are also trained to perform certain procedures, such as placement of catheters for intravenous medication or central lines, airway management, and a variety of invasive procedures.
Job Brief:
We're looking for a certified registered nurse anesthetist (CRNA) to join our team. As a CRNA, you will be responsible for administering anesthesia to patients undergoing surgery. In addition to your clinical duties, you will also be responsible for educating patients and their families about the anesthesia process. We are looking for a CRNA who is passionate about patient care and who is dedicated to providing the best possible care to our patients.
Nurse Anesthetist Duties:
Assist patients in preparing for anesthesia and monitoring them throughout the procedure
Utilize advanced knowledge of pharmacology, surgical techniques, equipment, and patient care procedures to provide safe and effective anesthesia
Evaluate patient's condition to choose the best anesthetic or pain relief method
Evaluate patient's response to anesthesia, and adjust treatment as needed
Adhere to ethical and professional principles
Implement a system for ensuring patient safety
Manage inventory to ensure sufficient supplies are available
Monitor patient recovery, and if needed, re-administer anesthetics
Educate patients, physicians, and other medical professionals about anesthesia
Promote quality patient care, provide consultation, and support nursing and medical staff
Develop and monitor protocols and policies
Establish and maintain effective working relationships with other employees, patients, physicians, administrators, and vendors
Perform other duties as
Nurse Anesthetist Responsibilities:
Candidates will be directly responsible for the care of patients before, during, and after surgery
Assist in preoperative, intra-operative, and postoperative care
Manage patient rooms, including cleaning, setup, and stock management
Manage operating rooms and scrub areas
Maintain patient medical records, including updating the chart with patient information, test results, and operative notes
Perform administrative duties, including ordering supplies, preparing reports, and responding to inquiries
Collect and prepare blood samples for tests
Perform other duties as assigned
Requirements And Skills:
Bachelor's degree in nursing or medical degree
Current RN license and/or certification as a CRNA
3+ years experience in an operating room setting
Ability to perform general and complex anesthesia
Excellent oral and written communication skills
Proven decision-making and problem solving skills
Highly organized and
Company Name is proud to be an Equal Opportunity Employer. We believe that diversity and inclusion are essential to building a successful team. We are committed to creating an inclusive environment for all employees and encourage applications from people of all races, religions, national origins, genders, and ages, as well as veterans and individuals with disabilities.
Share this article :
Looking for a job? Prepare for interviews here!