Oral Surgery Assistant Job Description
oral surgery assistant job description includes a detailed overview of the key requirements, duties, responsibilities, and skills for this role.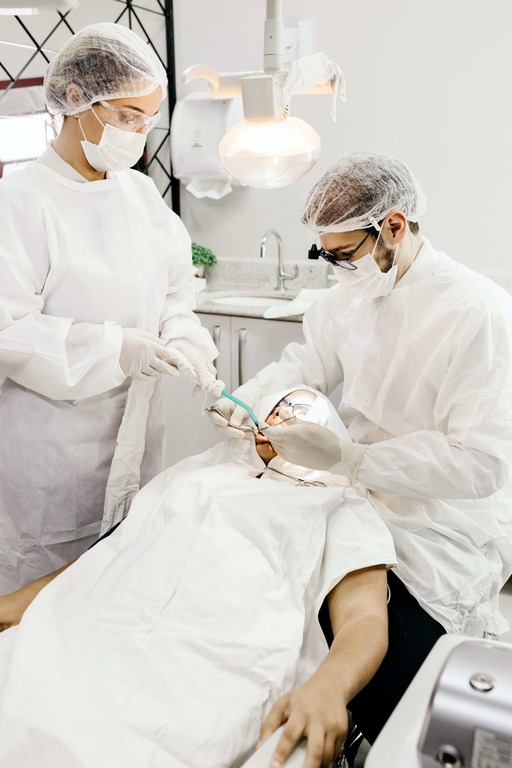 Oral Surgery Assistant Job Description
Oral Surgery Assistant – An oral surgery assistant (OSA) is an individual who assists the dentist during oral surgery.
Oral surgery assistants perform a wide range of tasks before, during, and after oral surgery.
For example, an OSA may assist the dentist during the removal of teeth, or assist in other procedures such as bone grafting.
OSA's spend much of their time working with the dentist and dental team.
They may prepare the patient for oral surgery by holding their hand, applying ice or cold packs, or applying a topical anesthetic.
Additionally, they assist the dentist throughout the surgical procedure
Job Brief:
We're looking for an Oral Surgery Assistant to join our team! We provide a supportive and positive work environment, and offer competitive pay and benefits.
Oral Surgery Assistant Duties:
Assist with all aspects of oral and maxillofacial surgery, including preoperative planning, as well as intraoperative and postoperative care
Use intraoral and panoramic radiographic equipment to aid in diagnosis
Perform various functions under the general supervision of oral and maxillofacial surgeons, such as routine xrays, dental impressions, and evaluations
Perform laboratory tests, such as blood counts, and urinalysis
Use and maintain surgical equipment
Assist with patient education, including application of topical anesthetics
Carry out other related duties
Oral Surgery Assistant Responsibilities:
2 years' surgical or dental experience preferred
Ability to work independently and in a team environment
Strong communication skills
Ability to remain calm under pressure
Ability to multi-task in a fast paced environment
Ability to lift and move patients
Requirements And Skills:
Assist dentists during numerous surgical procedures, including tooth extractions, impacted third molar removals, wisdom teeth removal, and others
Prepare and maintain sterilization and prep rooms, including pre-sterilizing instruments and following proper disinfection methods
Follow oral surgeon's protocols for surgical procedures, including equipment placement, operative site preparation and monitoring, and infection control
Build rapport and establish professional relationships with patients, dentists, and physicians
Provide patients with oral hygiene instructions and instructions about post-surgical expectations and recovery
Assist in scheduling patients for surgery and assist in the recovery room
Perform clerical and administrative tasks, including answering phones, filing, and data entry
Perform other duties assigned by office manager or dentist
Company Name is proud to be an Equal Opportunity Employer. We believe that diversity and inclusion are essential to building a strong team. We encourage applications from people of all races, religions, national origins, genders, and ages, as well as veterans and individuals with disabilities.
Share this article :
Looking for a job? Prepare for interviews here!