CAD Operator Job Description
cad operator job description includes a detailed overview of the key requirements, duties, responsibilities, and skills for this role.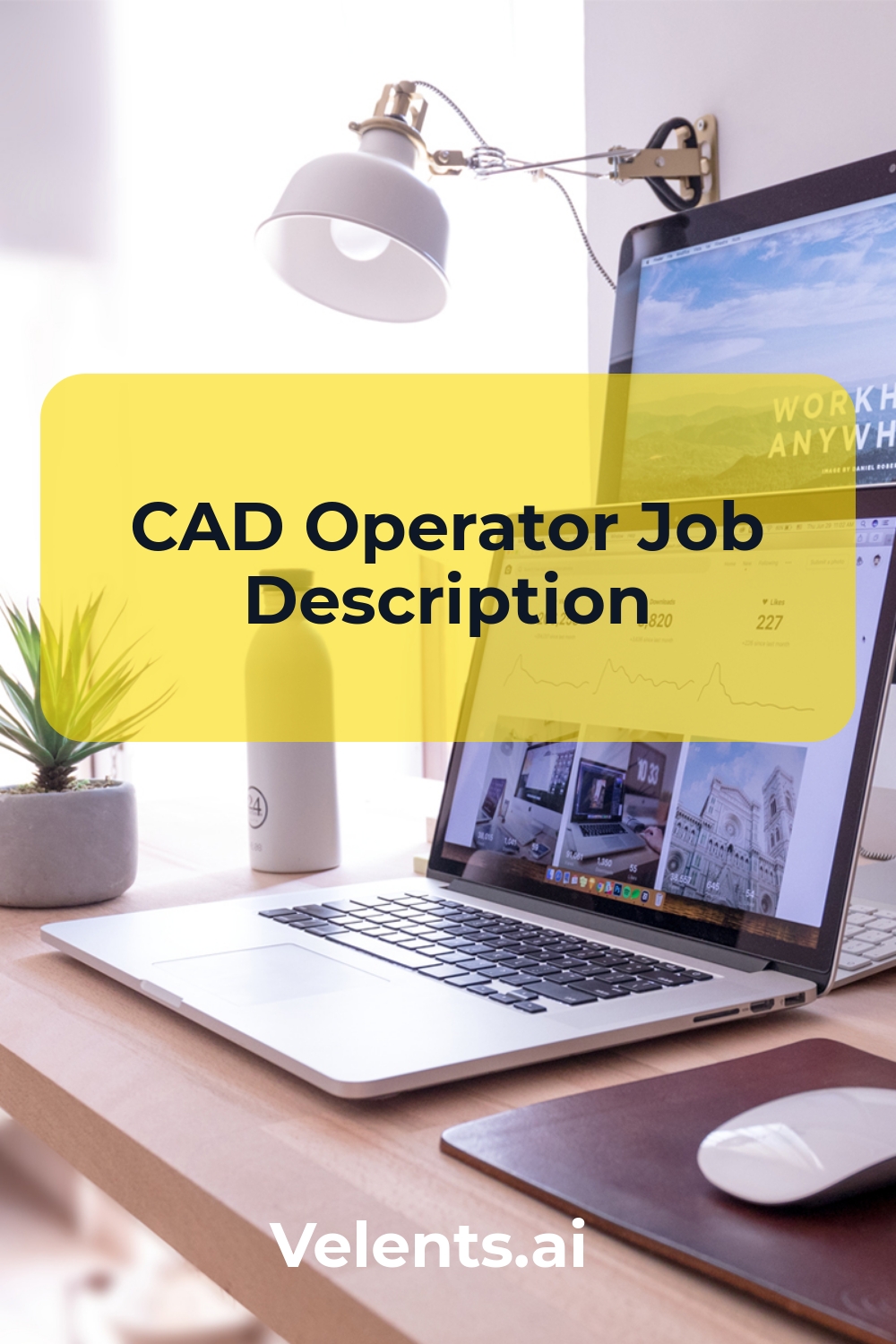 CAD Operator Job Description
CAD operators create 3D models of physical objects.
They operate computer models to create accurate technical drawings.
We are looking for someone who can accurately model parts and products.
CAD operators have a variety of job duties that include: • Running or creating software that calculates specific details of physical objects• Creating technical drawings from 3D computer models• Promoting 3D models to clients• Communicating with clients• Working alongside engineers to create 3D designs for products• Researching and testing new computer technologies
Job Brief:
We're looking for a CAD Operator to join our team! We offer a competitive salary and benefits package, and the opportunity to work with a great group of people. If you have experience with CAD software and are interested in joining our team, please send us your resume.
CAD Operator Duties:
Utilize computer-aided drafting software to create drawings, schematics, and other design-related documents
Promote technical advances by initiating and leading improved processes and procedures
Track budgets, schedules, and milestones to ensure projects meet production requirements
Assist in other administrative, operations, and clerical functions as needed
Work with a variety of peers and with individuals from other departments
Perform other duties as needed
CAD Operator Responsibilities:
Revise and modify existing drawings, prepare shop drawings, and construct three-dimensional models, using 2D and 3D CAD software
Create and update standard architectural documents, including floor plans, elevations, sections, and details
Develop detailed architectural drawings using AutoCAD and Revit software based on client specifications
Adhere to architectural standards set for the projects, including meeting client project deadlines, using approved software, following architectural codes, and
using only approved materials
Perform calculations and dimensioning, considering building materials, structural elements, and installation requirements
Work with construction managers, estimators, and other staff members to support and aid in the construction of projects
Make revisions to detailed architectural drawings, model drawings, and site plans, including adding, deleting, or modifying details
Assist other staff members as needed
Requirements And Skills:
Bachelor's degree in engineering or related field
2+ years of CAD experience
Excellent drafting skills
Ability to generate professional-quality plans that are accurate and consistent with established standards
Knowledge of basic geometry and trigonometry a plus
[Company Name] strives to create a workplace that is welcoming and inclusive of people from all walks of life. We value diversity and believe that it strengthens our team. We are committed to building an equal opportunity workplace where everyone is free to be their authentic selves.
Share this article :
Looking for a job? Prepare for interviews here!