Youth Sports Coach Job Description
youth sports coach job description includes a detailed overview of the key requirements, duties, responsibilities, and skills for this role.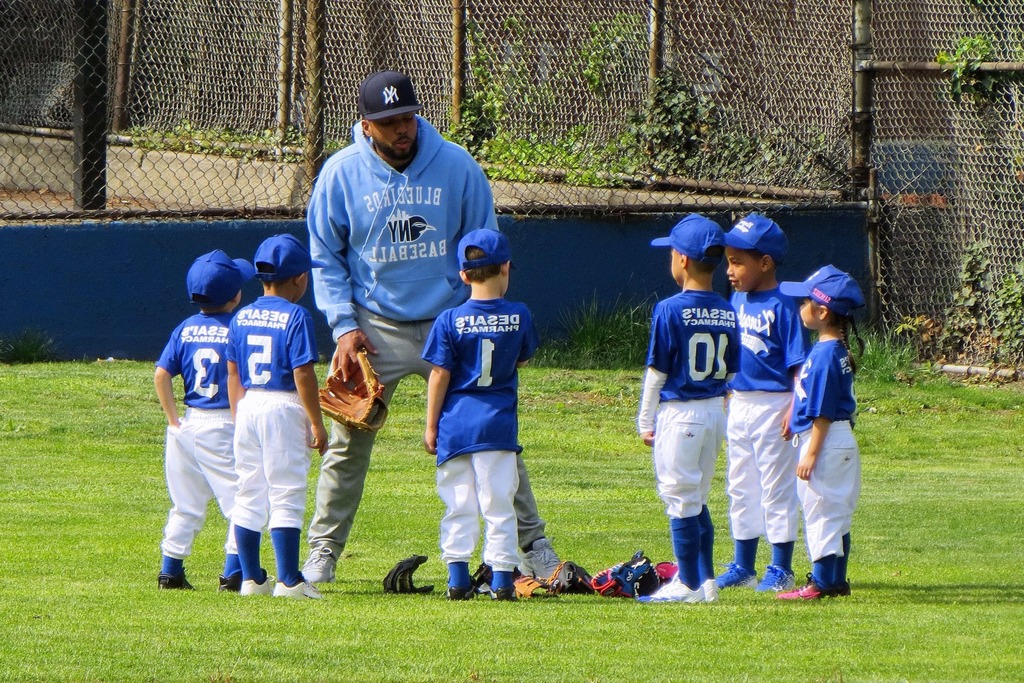 Youth Sports Coach Job Description
The coach in youth sports is the person who leads a team and teaches them the rules of play and techniques of the sport.
Coaches in youth sports are usually paid professionals, but retired professionals may also act as coaches.
Children become interested in sports at an early age, so coaches for team sports such as baseball, basketball, football, soccer, and softball usually begin their careers as high school players.
Coaches usually specialize in one sport, such as baseball, soccer, or volleyball.
Some coaches specialize in coaching specific positions, such as goalkeepers, catchers, or point guards.
Job Brief:
We're looking for a Youth Sports Coach to lead our team of young athletes. The ideal candidate will have experience coaching youth sports teams and be able to work with a wide range of athletes. They will be responsible for developing practice plans, leading team practices, and managing game day operations. The Youth Sports Coach will also be responsible for communicating with parents and guardians about their child's progress.
Youth Sports Coach Duties:
Coach youth sports teams (soccer, football, baseball, basketball)
Ensure that coaches are training properly, facilitating proper techniques, and coaching in accordance with established rules
Help maintain an environment of fun, learning, and sportsmanship
Provide feedback to improve individual performance
Provide positive and supportive leadership
Maintain constant communication with parents to enhance participation, communication, and sportsmanship
Develop new prospective coaches
Provide constructive feedback to prospective and current coaches
Provide ongoing training, attending conferences, workshops, and other training opportunities
Meet all city and state requirements
Ensure team and overall organizational objectives are met
Youth Sports Coach Responsibilities:
Maintain and update SOW and preconstruction documents, and monitor contract obligations with a goal of building relationships with reliable contractors and vendors
Oversee day-to-day activities, including assigning weekly performance goals and assuring their completion, while accomplishing your own goals
Train, motivate, and coach youth players to achieve athletic, educational, and social objectives
Maintain an appropriately stocked, organized, and clean coaching area and equipment
Maintain a positive, professional, and motivating attitude toward your team members and players
Maintain confidentiality of players' and team organization's private and confidential information
Ensure that athletic equipment is used in accordance with manufacturer's safety standards
Oversee scheduling of practices and games, including communicating with coaches, parents, and players
Maintain a positive, professional, and motivating attitude toward your team members and players
Maintain confidentiality
Requirements And Skills:
Bachelor's degree in coaching, physical education, kinesiology, or related field
2+ years experience in coaching (soccer, basketball, volleyball, baseball) or physical education
Proven ability to motivate and coach youth through fun activities
Strong leadership, organization
At Company Name, we believe that diversity and inclusion are key to building a strong team. We encourage applications from people of all backgrounds, races, religions, nationalities, genders, , , and ages. We are committed to creating a team that reflects the diversity of our community.
Share this article :
Looking for a job? Prepare for interviews here!