Trauma Nurse Job Description
trauma nurse job description includes a detailed overview of the key requirements, duties, responsibilities, and skills for this role.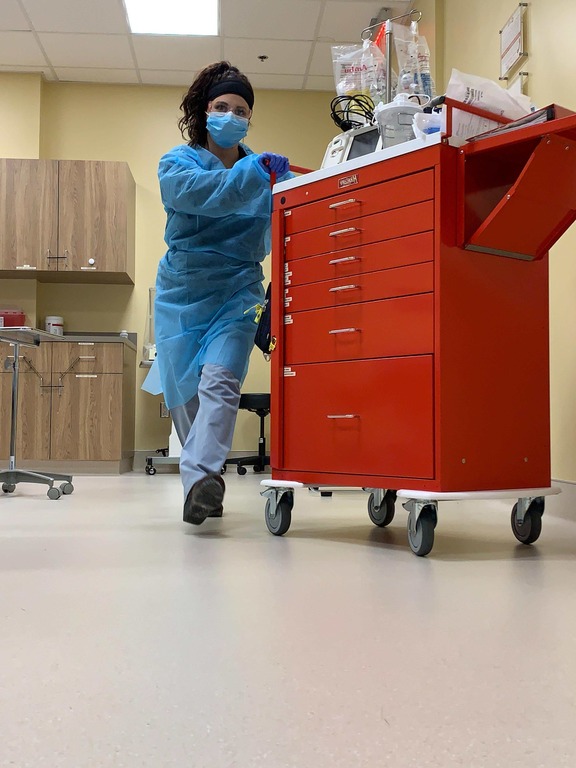 Trauma Nurse Job Description
A trauma nurse is a specialized type of nurse who works intensively with patients who have sustained a life-threatening injury or illness.
Trauma nurses work with patients who are facing major health challenges, including amputations, organ failures, and traumatic brain injuries.
A trauma nurse's primary responsibility is to administer life-saving care to patients who have suffered an injury or illness that has caused them to become critically ill.
Some common conditions treated by trauma nurses include shock, sepsis, and brain injuries.
Trauma nurses work long hours in emergency rooms and intensive care units and are often on call in emergency situations.
Job Brief:
We're looking for a Trauma Nurse to join our team. You will be responsible for providing care to patients who have suffered injuries or trauma. You will need to be able to assess the severity of the injuries and provide treatment accordingly. If you have experience in this field, we would love to hear from you.
Trauma Nurse Duties:
Maintain current knowledge of the profession
Demonstrate knowledge, skill, and ability in planning, implementation, and evaluation of trauma nursing practice
Provide or recommend nursing services and procedures appropriate to patients' needs
Provide consultation, instruction, and direction to unlicensed staff and patients
Provide in-service education to licensed staff
Develop and facilitate collaborative relationships
Examine, maintain, and sterilize medical equipment
Supervise and approve new assignments of licensed staff and unlicensed staff
Develop and implement programs, services, and policies
Enforce regulations to ensure the safety of patients and staff
Maintain knowledge of new technologies, methods, procedures, and products
Formulate and implement plans that improve the functioning of departments and the organization
Write policies and procedures necessary for efficient functioning
Exhibit excellent organizational and time management skills
Provide
Trauma Nurse Responsibilities:
Operate a trauma center within emergency room, including patient assessment, stabilization, diagnosis, and care
Perform all nursing duties in accordance with the hospital's policies and procedures
Provide nursing care in accordance with state, federal, and local regulations
Assist physicians with medical procedures to facilitate patient recovery
Provide patient and family education about the disease or condition
Maintain patient safety and quality control standards
Perform other duties as assigned
Requirements And Skills:
Bachelor's degree in nursing
2+ years of trauma experience, with at least 1 year in critical care, acute care, or trauma
Certified in Trauma Nursing Core Course (CNCC) or advanced trauma life support (ATLS)
Excellent
We at Company Name believe that diversity is key to success. We are proud to be an Equal Opportunity Employer and are committed to building a team that is inclusive of people of all races, religions, national origins, genders, and ages. We encourage all qualified individuals to apply.
Share this article :
Looking for a job? Prepare for interviews here!